Legends of Gracie Barra – Prof. Ximu Machado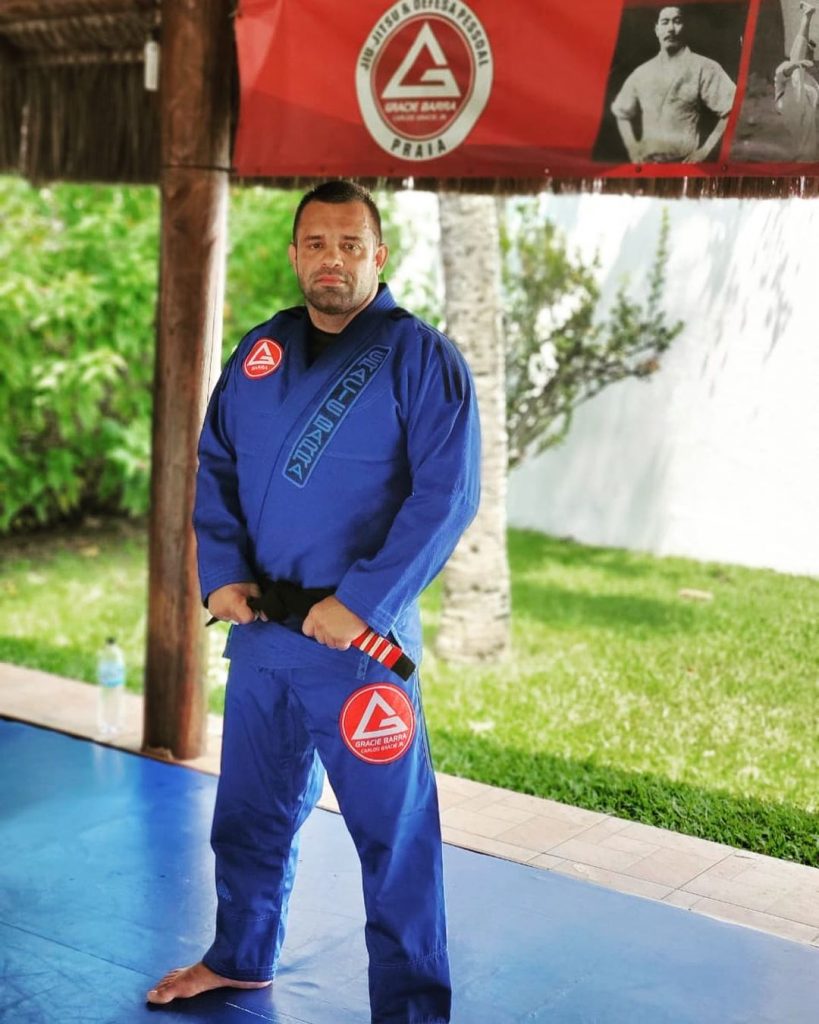 Meet Prof. Gustavo "Ximu" Machado, one of Gracie Barra's most prolific MMA fighters and currently one of the top Master's competitors in Brazil.
ㅤ
Last year, the city of Rio de Janeiro in Brazil honored the city's martial arts heritage by inaugurating a "walk of fame" featuring 80 plaques and squares commemorating the country's greatest martial artists and combat sports athletes.
ㅤ
Prof. Ximu is one of the fighters honored with a plaque recognizing his place in the history of bjj in the birthplace of the modern Jiu-Jitsu.
ㅤ
Have you checked out the GB Online Instagram?
ㅤ
"…the champion is not born ready, he builds himself."
ㅤ
GB: Let's start by introducing you to the Gracie Barra readers. Can you tell us how you got started training jiu-jitsu? Where is your home GB school at present?
ㅤ
Prof. Ximu:
I started training jiu-jitsu in 2001 at Gracie Barra headquarters in Rio de Janeiro, before I practiced Muay Thai and wrestling, I've been teaching at Gracie Barra Praia for 5 years.
ㅤ
GB: You have a long, professional MMA fighting career. What was the importance of your jiu-jitsu in your MMA fights?
ㅤ
Prof. Ximu: Jiu-Jitsu added a lot to my MMA career, refined me with techniques, improved my attacking positions, stabilized and immobilized my opponents. Every day I'm learning and evolving in jiu-jitsu.
ㅤ
GB: After retiring from pro-MMA, have you continued to compete in jiu-jitsu masters competitions?
ㅤ
Prof. Ximu: I started at a very young age to fight Muay Thai to compete in gi and then I went to MMA, so I'm addicted to competing, But in 2015 I stopped fighting MMA, and then I migrated to jiu-jitsu competitions with the kimono and I didn't stop. Until today, I fight in practically every championship here in Rio de Janeiro with Cbjj / IBJJF and FJJRio.
ㅤ
GB: What is your mindset before entering the ring (or the mat) for a match against your opponent? How do you prepare mentally for a fight?
ㅤ
Prof. Ximu: In the first place train and train a lot! Drill, positions, and also the physical part too. After that, naturally, your mind becomes confident, prepared to compete / "fight ". I always try to do my homework which is to train to get closer to my goal – that is to win. My thoughts are always positive in any fight. I always think that I'm fighting the greatest champion in the world so that my mind thinks that I have to give my best in the fight !!!!
ㅤ
GB: What advice can you share with young fighters about competition?
ㅤ
Prof. Ximu: My advice to young people and that they always remain humble, train a lot, always believe in themselves. Even if you are a champion, always continue following the same work, train a lot, eat well, be physically active.
ㅤ
And follow my motto " champion mind " your feet on the ground and always believing, the champion is not born ready, he builds himself.
ㅤ
GB: Would you like to give a shout-out to any coaches, training partners, or sponsors?
ㅤ
Prof. Ximu: I would like to thank all my TRIANO friends from Gracie Barra Praia. We always do the best Camp here before competing with other Gracie Barra schools and the training is very strong !!!!
ㅤ
And whoever wants to follow me on Instagram @gustavoximu
ㅤ
ㅤ
Writer: Mark Mullen, Gracie Barra Black Belt