Carlos Gracie Jr. was born in January 17, 1956 and grew up heavily influenced by his family of fighters. In close synch with the life philosophy and teachings of his father Carlos Gracie Sr., Carlinhos – as he's known to friends and family – grew up observing and learning from some of the most influential figures his family has ever produced: Carlos, Helio and Rolls.
The most significant years of his childhood and early teenage years were spent in the mountains of Rio de Janeiro at the legendary Teresópolis House – a sprawling ranch with numerous rooms where most of Carlos and Helio's sons lived and trained together for many years. There, Carlos Gracie Jr. learned to live in a community in which all members need to get along, share, and learn from one another; a dynamic that seems to have become an ideal for him. In many ways, Master Carlos seems to be replicating that communal setting in a larger scale today – the same environment that nurtured his personal development at the old Teresópolis House. There are those who even attribute the tremendous success he has had in an array of different fields to being the outcome of that philosophy.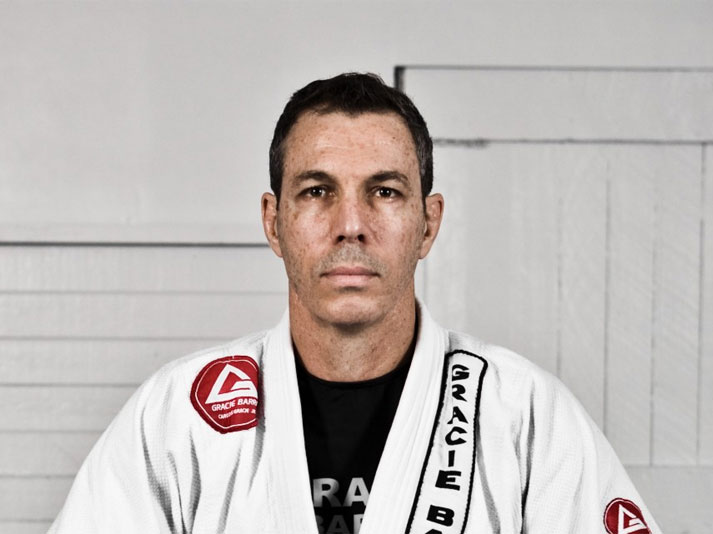 From one school to 700 schools
In 1986, Carlos Gracie Jr. founded the first Gracie Barra School, in the city of Barra da Tijuca, Rio de Janeiro. From that one location he created the most expansive Jiu-Jitsu organization there is, with offices in the North America, Brazil, Australia, Japan, and Europe and more than seven hundred schools spanning the world.
He created a structure that could protect the Gracie Barra banner while still offering support to instructors and school owners, to create career opportunities via certification programs and professional training. The aim of GB Schools is to help their communities by offering Jiu-Jitsu for Everyone.
Gracie Barra's reputation drew international attention, and Master Carlos created opportunities for hundreds of people to travel abroad and begin international careers. In 2005, Carlos founded his own school outside Brazil, the Gracie Barra US headquarters, located in the city of Irvine, California.
His goal now is to bring Jiu-Jitsu to everyone, and he will accomplish that by establishing a GB School in every city in the world.
With GB's worldwide expansion the need for wearable uniformity of high quality and consistency between schools became imperative. Moreover, Master Carlos Jr.'s teaching methods and philosophy had to be replicated, with the same training experience provided at each school. Without the wearables division, that could not happen. The creation of a wearables division was a must in the grand scheme of Carlos' plans, and in 2002 in Barra da Tijuca, Rio de Janeiro, the seeds of GB Wear was planted.
"At Gracie Barra we believe that what we wear identifies us as a group and shows what we stand for". Building on that assumption, Master Carlos Gracie Jr decided to recruit staff from within his school to take up so challenging a project, entrusting his students to lead and manage the project. With major ideals and a cutting edge concept, GB Wear started out producing just 50 T-shirts packaged in plastic bags.
Also confident that how and when we wear it provides others with shorthand to subtly read what we are about, albeit superficially, GB Wear became an important pillar in the GB Association's Premium School project to accomplish Master Carlos Gracie Jr.'s vision of building one GB School in each city in the world. An important company milestone came when the innovative rash guard and the "uniform" concept was implemented in Gracie Barra in 2003, setting new standards for the entire Jiu-Jitsu community.
Today, GB Wear has five international teams working to supporting GB Schools, professors, students, athletes, and GB entities throughout the process of producing and distributing high quality gear and instructional products.
GB Wear currently has regional divisions representing North America, Central America, South America, Oceania and Europe. Some of the students closest to Master Carlos live in these areas, managing the regional offices and working with local GB Schools on a daily basis.
GB Wear is constantly promoting and supporting Jiu-Jitsu projects around the globe, by donating gis and uniforms to outreach projects in Bahia and Rio de Janeiro, Brazil, school projects in California, and surf projects in Guatemala.
GBCOMPNET:
The GB approach to Jiu-Jitsu competitions
Carlos Gracie Jr. has created an entity devoted to organizing sport Jiu-Jitsu events and providing opportunities for athletes training under the same curriculum and philosophy to compete together.
He decided to replicate what his father did back in the 1920's when he promoted vale-tudo – the precursor to the Mixed Martial Arts of today – competitions as a way of promoting and expanding Jiu-Jitsu.
The maiden COMPNET event was a small tournament held on 6/8/2008 at the Gracie Barra Headquarters for kids only. A surprising number of young ones and their parents crowded the 7000-square foot facility, and emails from adults and students requesting a chance to compete poured into our email boxes; It was definitely time to take it seriously and take a professional approach in putting together our tournaments.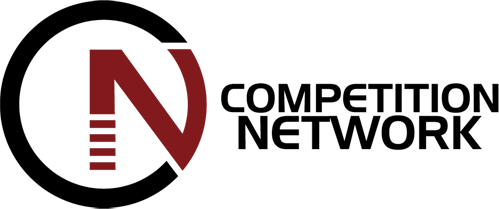 The Gracie Barra Competition Network is at its very core a positive and tight-knit organization made up of athletes. GBCN tournaments are conducted with the highest level of integrity, camaraderie and sportsmanship, with our athletes, staff, and officials always putting safety first.
We strive to be the competitive birthplace and proving grounds of champions – Keeping the Legacy Alive!
Master Carlos's enterprises outside Gracie Barra
Besides his roles at Gracie Barra, Master Carlos is also the founder and president of the IBJJF, the most widespread Brazilian Jiu-Jitsu federation in the world. Back in 1990, he also saw a need to develop a media presence in order to further popularize his sport and competitions, leading to the development of the "Gracie Newspaper" project, which later evolved into Gracie Magazine, today Jiu-Jitsu's foremost publication.
With a busy schedule divided between his several occupations and daily Jiu-Jitsu training, Carlinhos takes weekly walks up Pedra da Gávea mountain in Rio de Janeiro, the dunes of Florianopolis or even the stairs at the beaches of Laguna Niguel, depending on where he is at the moment. He adheres to a strict nutritional regimen based on the Gracie Diet, and directs all his energy to delivering "Jiu-Jitsu for Everyone."