BJJ Competitions to Watch Out For
 Competitions You May Want to To  Join This 2014
Throughout the best remaining part of the year, there are matches that are happening all over the country. Although, joining each and everyone would be awesome, but if you're really serious about BJJ, it would be great to watch out for each major competition around.
Here are few things that you need to remember when you are going to compete out of state:
Competing can be costly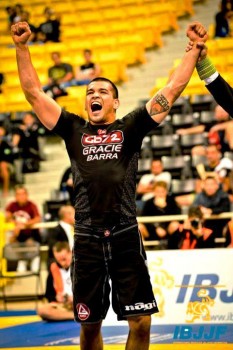 This is definite (and an obvious one). On top of the registration  cost (which usually ranging from $90 to $150, you will need to save up on food and lodging. One of the best ways to save up is coming to the tournament as a group and share hotel rooms. Staying at local motels is not a bad idea either. Make sure, though, that you the hotel/motel is close to the competition place.
It is best to arrive 1-2 days early
One of the best tips that I received is to arrive 1-2 days early. This way, acclimation is not a problem. Travelling can cause fatigue and stress. Getting their earlier will help your body recover from the competition. Imagine if you just flew in from the airport and putting on your gi and getting into a match. Stressful right? Imagine what your performance will be of when that happens.
Go there to win
Winning is not everything. That is true. Some BJJ newbies come to competition with this in mind: I want experience. Yes. It's good to want to have experience in BJJ. But, it would also be good to have the real intention of winning. Boxers do not get into the ring to get beaten up. Keep in mind one of my favorite quotes: "The man who wins, is the man who thinks he can." Until, you have the intention to win, you will not win.
May 3rd 2014
Las Vegas Spring International Open, Sportscenter of Las Vegas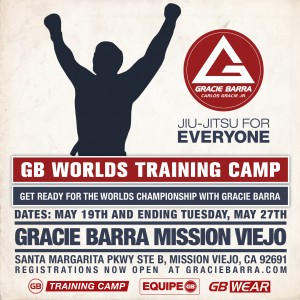 May 28th to 31st 2014
World Jiu-Jitsu Championships (One of the most coveted championships. Alot of preparations are being done in Gracie Barra. Stay tuned for the World's Training Camp details)
July 19th, 2014
New York Summer Open, New York NY
August 9th 2014
Vegas Summer International IBJJF Jiu-Jitsu Championship, Las Vegas  NV
September 13th 2014
Dallas International IBJJF Jiu-Jitsu Championship, Dallas TX
September 27th 2014
Pan No-Gi Jiu-Jitsu Championship, New York NY
So there you have it. Remember these things that will help you succeed in competition. These dates are tentative. Be sure to get the updated schedules at www.ibjjf.org
Come Prepared
Preparation is the key. Train and train well. Do not underestimate what drilling can do for you. Think about it, Abraham Lincoln said, "If I have 3 hours to cut down a tree, I will take 2 hours sharpening my axe." Invest in training and invest well
Ask for Help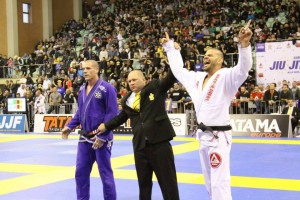 Your professor / instructor would be more than willing to help you out preparing you for competing. Ask him if you need more help with your take downs, or submissions. Ask the pros for more help. It's better have more tricks up your sleeve.
Have Fun
Never forget to have fun. Enjoy every minute of your matches. You may win or lose, but no one can take the fun away from each match.
Know the Rules
There are moves that are allowed, and there techniques not allowed in each match. It's not fun to fly half way across the continent and get DQ'd. Know the rules. Use it to your advantage!