2014 Regional Events Agenda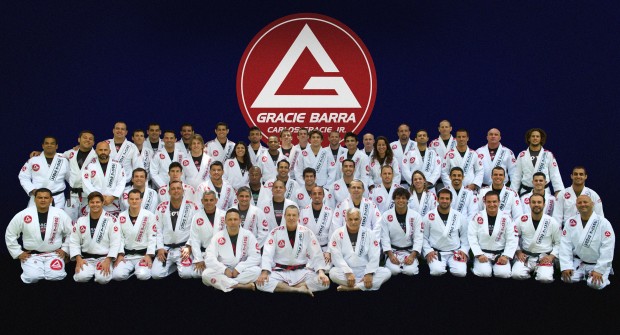 Many of us start our year planning and expecting the Gracie Barra and our school events. Today we will talk about Master Carlos Gracie Jr.'s plans for Gracie Barra events in 2014.
The goal is, in December, look back and be PROUD. Proud of our GB TEAM, proud of our GB school. Let's go?
GB School events.
Master Carlos Gracie Jr. always stimulated and will always do that our school units promote events in their regions. Why? Because this way, besides getting the team integrated, we can reach a higher number of people in our community and accomplish our mission of taking the Jiu-Jitsu to everyone. Now the questions is: Have you already built your school 2014 events agenda?
– Parents and children classes;
– Self-defense open classes;
– No Bullying Casses;
– Seminars;
– Year-end celebrations;
And many others.
Regional Events
Master Carlos Gracie Jr. plans every year a calendar with activities that search for an integration and union of the GB family around the world, through regional events. Your attendance at those events is of utmost importance! Those are unique opportunities for learning, exchange and union. The events are:
GB Camp: Where members of the GB team around the world gather for training, concentrating, studying fighting strategies and competition rules.
GB Compnet: Competitions organized with the highest level of integrity, responsibility, friendship and sportsmanship.
GB Conference: Seminars with the greatest names of our team. Lectures about teaching the Jiu-Jitsu and other attractions.
2014 Regional Events Agenda
GB Camps: We got started early with 2014 and GB won't stop! We already had the European and Pan-American Camps. The next ones are: Brazilian Camp (The event will be held in Campinas, SP, and the applications are already open. Apply now here!); World Camp, Camp Rio Open, South American Camp, Masters International World Camp.
GB Compnet: This year we already organized competitions in California and São Paulo. Both of them were a big success! The next GB Compnet will be also held in California.
GB Conferences: They happen each 2 years. This is an event which demands a huge planning, where each detail makes a big difference. Our intention is always do our best and provide the greatest experience to all the attendees. For this reason, such time interval is necessary. The next GB Conference will happen in 2015.
The Future View
We must keep something in mind: The more we gather ourselves and work for the GB family, the more our flag will get stronger and grow. And naturally, we, as individuals, will grow as well. Those things walk side by side. There is no one without the other. The GB TEAM and all the GB members must walk side by side. The role of each GB Family member is to protect the red shield, keep the legacy alive and work according to the vision and words of Master Carlos Gracie Jr.
"If we work together, the sky is the limit" – Master Carlos Gracie Jr.