GB EUROPEAN EXPERIENCE SUMMER CAMP
Don't miss out on your chance to train with World Champion Victor Estima and many other top Gracie Barra black belts.

The GB European Experience Summer Camp edition will go from Augst 5th to 10th at Gracie Barra Irun in Spain.
This is your chance to train with World Champion Victor Estima and a host of top level Gracie Barra black belts from across Europe. The six day camp will enable you to train for 3 hours a day, enjoy activities such as Kayaking and Surfing, and spend time getting to know Gracie Barra's top athletes and your training partners with a range of social events. Spaces are limited, so don't miss out on your chance for the experience of a lifetime.
To know more about Victor Estima click here
TRAINING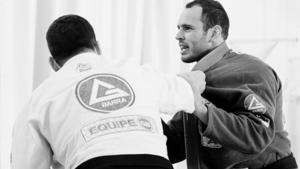 Each day of the Gracie Barra European Summer camp you will be provided with three hours of training, which will take place each morning as a single session. Each session will commence with a warm up followed by the teaching of a number of specific techniques. These techniques will then be tested through positional sparring, which will then be followed by several rounds of sparring.
ACTIVITIES
Gracie Barra European Summer Camp is not just about learning world class Brazilian Jiu Jitsu, it is also about enjoying a range of activities on offer in the beautiful surrounds of Irun, Spain. Every afternoon a range of activities will be offered to attendees including Kayaking, Surfing, Stand Up, Paddle Boarding, and beach activities.
SOCIALISING
At Gracie Barra European Summer Camp you will get the opportunity to meet new people from different Brazilian Jiu Jitsu clubs from across the world. During the camp a number of social events will be held to allow you to spend time getting to know people away from the mats. Events will include a beach BBQ and trips to several different restaurants.
HOTEL INFORMATION
Location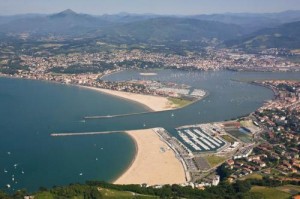 The Hotel Urdanibia Park in Irun lies on the national I, in front of the San Sebastian Royal Golf Club. This hotel in Irun is only 3 min. from the airport of San Sebastian, 5 from the beaches of Hondarribia and only 7 of San Sebastian.
Address
Avenida Jaizubia, 61
20305, IRÚN – GIPUZKOA – SPAIN
Tel: +34 943 630 440
reservas@hotelurdanibia.com
Website
http://www.hotelurdanibia.com/
Hotel Pricing
A special rate has been negotiated with the hotel, when booking please state that you are attending the Gracie Barra European Summer Camp to get a rate of €75 per night for a twin room.
PRICING & PAYMENT
Six-Day Camp Attendance
€300 including activities
but excluding hotel accommodation
Three-Day Camp Attendance
€180 including activities
but excluding hotel accommodation
(Must be 3 consecutive days)