GB Interview: Prof. Fabiana Borges from GB San Antonio
Gracie Barra likes to introduce the individual competitors and professors that make up the GB Team world wide. This week, GB talked with Prof. Fabian Borges of the new GB San Antonio about competition and what is going on at the new GB academy in Texas.
GB: Can you tell the readers at Gracie Barra a little about your background?
Fabiana Borges: I moved to USA and became part of Gracie Barra team, teaching in Washington then teaching and working as a Program Director at GB headquarters in California. In 2010, I moved to Austin to joining the Texas team.
GB: Where did you grow up and how did you get started in Brazilian jiu-jitsu?
Fabiana Borges:  I was born in Cascadura, Rio de Janeiro, at a Morro(ghetto) called Fuba. I started jiu-jitsu in a social project by my house. They offered free class for kids with low income. I was trying a lot of sports and when I tried jiujitsu, I felt welcomed and my instructor said that I was really good. I was 11yrs old at the time.
GB: You teach and are still an active competitor in bjj competitions. Are you preparing for any events in the near future? 
Fabiana Borges: No anytime soon. I did all the tournaments that I wanted on the first semester of 2015, so I could focus on my school for the rest of the year. I am hoping to get back in the tournaments for the Pan Ams in 2016.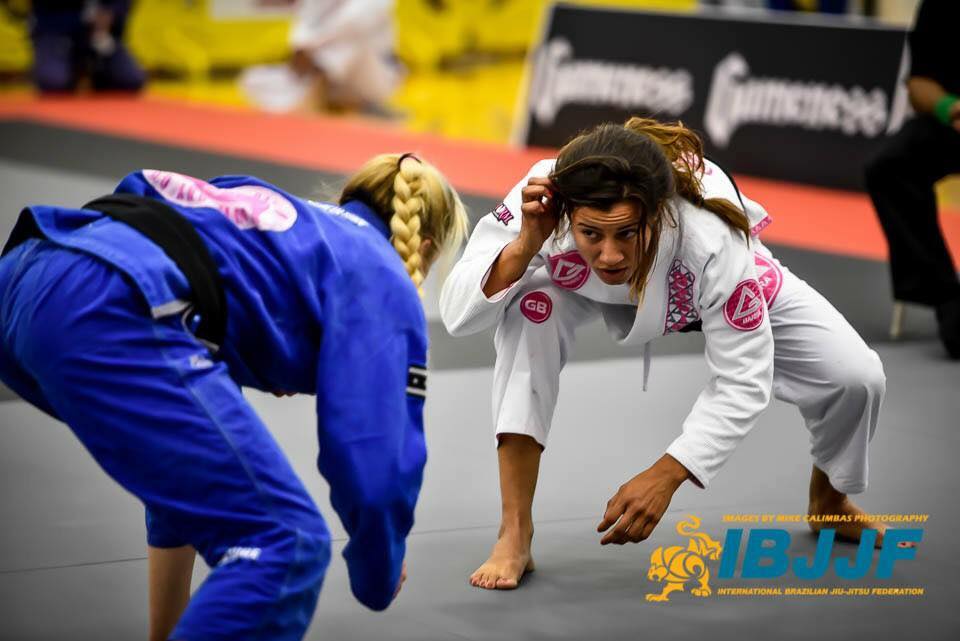 GB: What is the role competition plays for you in your jiu-jitsu? 
Fabiana Borges: I love competing. It keeps me disciplined in the way that I eat, I sleep, and I rest. It also keeps me motivated to learn and train. I learn a lot about my self when I am getting ready for tournaments.
GB: As an active competitor. Can you share with the Gracie Barra readers how you prepare for a major competition? 
Fabiana Borges: I am always training with my students and working out, but when it gets closer to tournaments, I start to work more on my endurance and resistance. I usually do my preparation at Max Training in Austin two times a week and on the mats I focus a lot on drills and specific training. I try to sleep earlier and eat better then I already do.
GB: Who are your main training partners? 
Fabiana Borges: Right now, I have my students. But in the first semester I was blessed to train at GB South Austin with Prof. Dande and GB Cedar Park with Prof. Fabio. They helped me to get ready for the big tournaments. Whenever I have chance, I still go there to get harder training. I also like to attend the GB camps,where we learn a lot and train hard! We are very fortunate to have a lot of high ranked females in the camps to train.
GB:  You recently had the Grand Opening for Gracie Barra San Antonio.
Can you tell us about the exciting things that will be happening at the new academy? 
Fabiana Borges: I am very happy about this huge accomplishment. I have been in the USA for 7 years and I think this was the right time. I am much more mature, I traveled and competed a lot, now its time to reach new goals and help others to achieve their goals. We have been opened for two months and already have 45 students, our kids programs are growing very fast. All the family members are helping to spread the Gracie Barra lifestyle in San Antonio.

GB:  Can you talk about your philosophy of brazilian jiu-jitsu – How do you live the Jiu-jitsu Lifestyle? 
Fabiana Borges: My philosophy is helping others to be more confident and believe in themselves. I believe that jiu-jitsu can help you be a better person, overcome your fears and obstacles. Also, it's a great work out, you have fun while doing it and make lifetime friends.
My life is the bjj lifestyle, all my friends were made through bjj, I make a living from bjj and live to do bjj! I have to think about whatever I eat or drink, so I can have energy to teach and train. On my rest days I try to do something around nature to recharge my energy. I like reading and watch video about bjj. That's my life!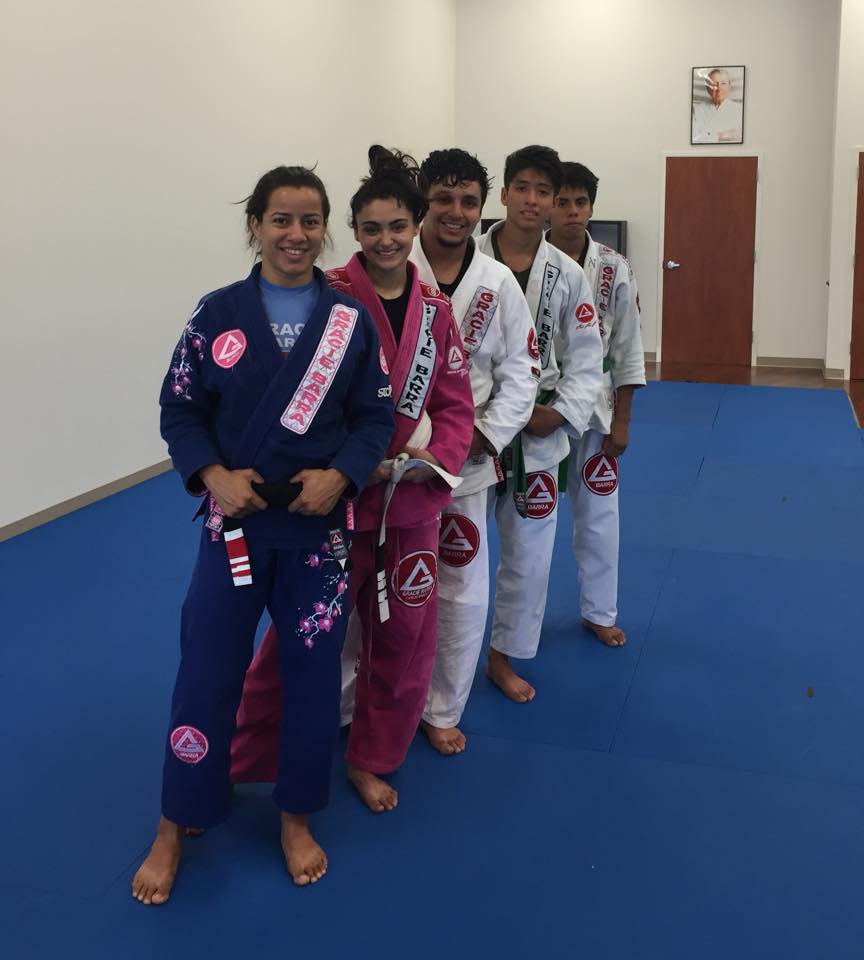 GB: Can you tell us something interesting about yourself that most readers might not know?
Fabiana Borges: I love peanut butter and a Brazilian candy made from peanuts. I like to work out or break a sweat everyday, otherwise it doesn't feel like I did something in my day.  My parents still live in a poor neighborhood in Brazil and every time I go back home, I try to help the community however I can.