GB Interview: James Harnish
If I were to give any advice to the young Gracie Barra competitors on training and competing it would be train safe and always look out for the safety of your training partners because if you hurt your training partners you will eventually have no one to train with. "
Gracie Barra enjoys profiling the athletes that represent the Red Shield in competitions all over the world. In this interview, Gracie Barra caught up with James Harnish as he trains for a big competition, the Submission Series and asked him about his preparations for the event.
GB: Can you tell the readers at Gracie Barra a little about your background?
Where did you grow up and how did you get started in brazilian jiu-jitsu?
James: Well I am currently a Brown Belt in Brazilian Jiu-Jitsu. I have lived in the small town of Truro Nova Scotia, Canada pretty much all my life. I didn't get started training in Jiu-Jitsu till about 8 years ago when I was I think 25 years old…I kind of wish that something like that was around when I was younger. I got started training in Brazilian Jiu-Jitsu because I thought that I wanted to get into MMA and wanted to start from the ground up so I figured what better place to start then with Jiu-Jitsu! I feel in love with Jiu-Jitsu so much that all I wanted to do was to just specifically train in Jiu-Jitsu.
GB: Who is your main professor and who have been the biggest influences on your jiu-jitsu?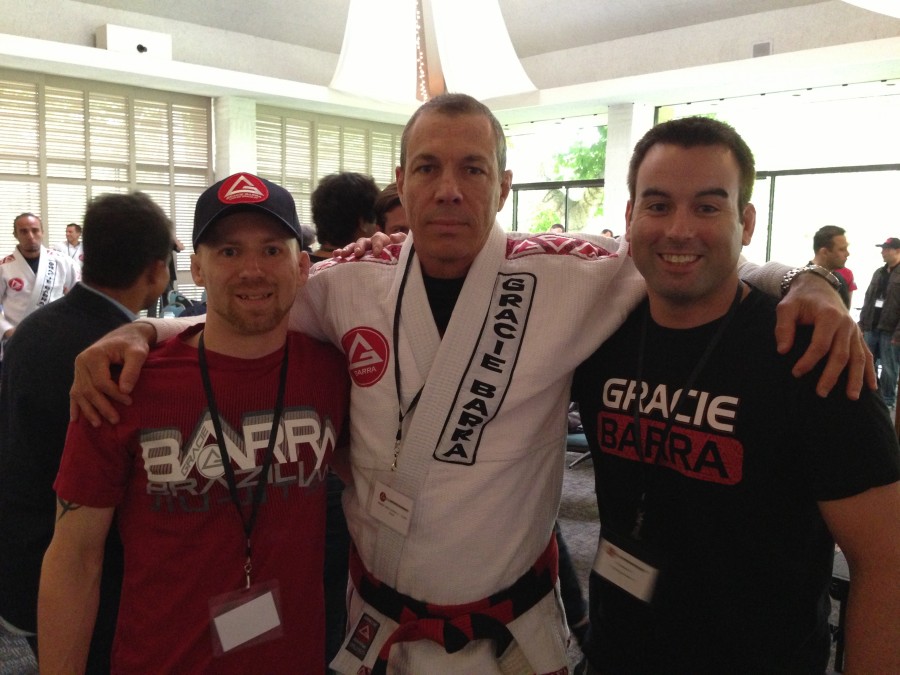 James: My main Professor is Professor Chris Hughes out of Gracie Barra Truro. My main influences on my Jiu-Jitsu I would have to say would be my Professor and my training partners! Every time I step on the mat they push me to not only get better at my Jiu-Jitsu but to be a better person in life! We are a small club but we are like family. Another person who was and is a big influence on my Jiu-Jitsu is Professor Ryan Ritcey, as I was moving up in the ranks with him he was always a belt ahead of me and he was always there to help me with my training in class as well as for local and international competitions.
GB: You are currently preparing for Submission Series.
Can you share with the Gracie Barra readers how you prepare for a major competition?
Who are your main training partners?
James: The way that I am preparing for my fight is putting myself in every possible bad position and trying to work my way out of it. I don't really go to the gym to much for weight lifting, when I do go to the gym I usually work on my cardio as well as low weight high reps for explosiveness and speed. Most of my time is spent on the mats drilling and some high intensity training like being on the mat for about a half hour or more with a new training partner attacking me every couple of minutes so there is always a fresh person attacking me when getting ready for any competitions usually over a four to six week training camp before the event.. My main training partners are Jeff Douglas(Brown Belt), Stalin M(Purple Belt), Luke Little(Purple Belt), Mike Robinson(Blue Belt), Zack Little(Blue Belt), Spencer Travis(Blue Belt), Matt Rushton(Blue Belt), Kevin Pyle(Blue Belt), Alton Robison(White Belt) and Christian Carrier(White Belt).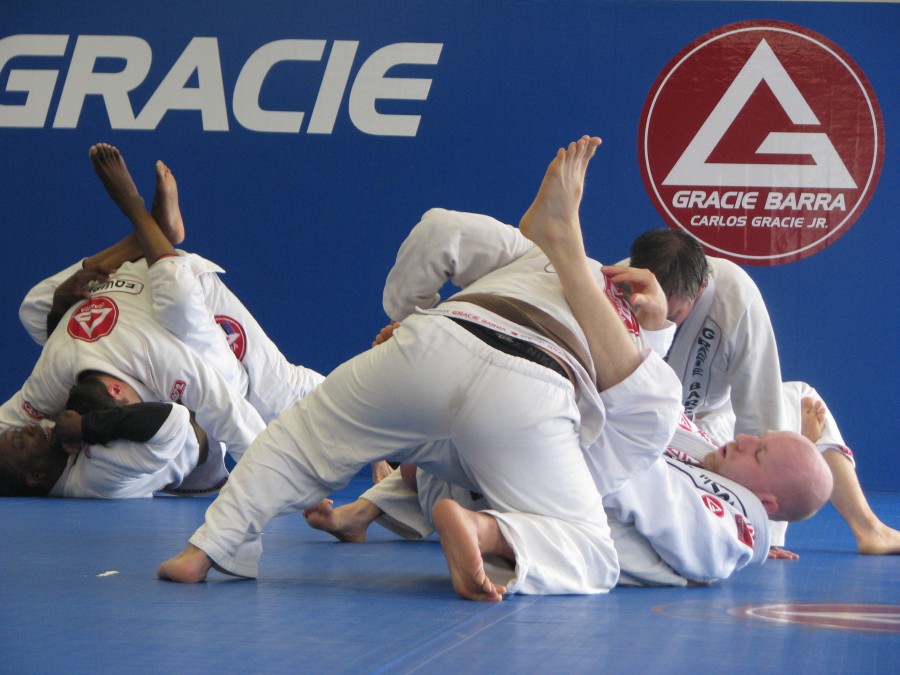 GB: What are the rules of this particular competition?
Points or submission only? Do you have a specific strategy going into a competition? Do you go into a match with a gameplan?
James: Submission Series Pro is not like your usual competition were you can win or lose via points or submission, in this type of competition you can only win via submission, points are out of the equation or if neither fighter wins it's considered a draw. I have always been one to want to win by submitting my opponent and not have to worry about points so this is my kind of event! I am working heavily on my Triangle set ups…. I am a huge guard player and the triangle choke is my favorite submission so watch for that in my fight! My strategy for this competition is to look to pull guard and work my triangle set ups, I have a dangerous guard game and that's where I like to fight from the most.
GB: What is the role competition plays for you in your jiu-jitsu?
James: The role that competition plays for me in my Jiu-Jitsu I would have to say would be that no matter what the outcome is I am always learning when I compete. I love to compete, it allows me to showcase what I have been working so hard on in training and also allows me to try out my techniques on someone who I have never trained with before but the big thing that competition does for me is that it helps makes my Jiu-Jitsu stronger….some people would say that competition and training are the same but in my opinion they couldn't be more different, training is a time for learning and competition is a time to test what you have learned!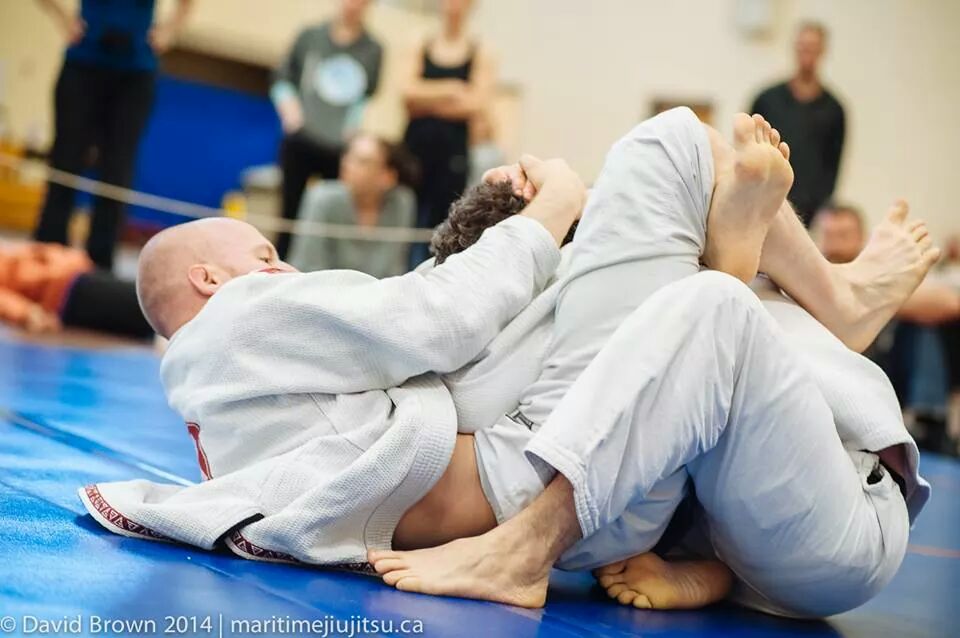 GB: Do you have any advice for young Gracie Barra competitors on training and competing?
James: If I were to give any advice to the young Gracie Barra competitors on training and competing it would be train safe and always look out for the safety of your training partners because if you hurt your training partners you will eventually have no one to train with. Also with training in Jiu-Jitsu and competing it has helped me overcome failure and accomplish my goals, not only on the mats but in life. Never get frustrated while training or competing, always stay humble and never give up….because you will never know your full potential if you do!