GB Interview: The newest black belt – Inácio Neto
Inácio Neto, the newest GB black belt, discovered the joy of living in Jiu-Jitsu and has been representing the GB family for years on the sports scene. A very dear friend to all, this warrior carries within him a dream… to obtain the title of world champion.
Inácio has spared no effort in pursuing his goal… A several-times medalist in IBJJF tournaments, he continues training hard! Physical training, training for competition, fitness, weightlifting, wrestling…

Check out the interview we did of this amazing GB Warrior. 
1- When did you start to do Jiu-Jitsu?
It all began in 2000 when a friend of mine invited me to train and all that seemed very interesting, as I always liked sports and fight modalities. Jiu-Jitsu was getting very famous for being the most talked-about sport at that point.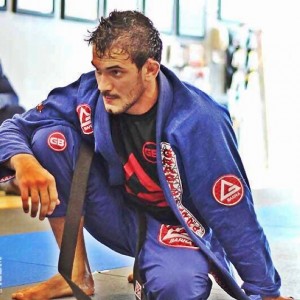 2- Tell us a bit about your story.
 I had already done many sports like judo, capoeira, karate, soccer. But they were not much more than failed attempts. My goal was to lose weight, as I felt really bad for being a chubby child. I started to train when I was 12 and I was the only kid who used to do jiu-jitsu in that gym. So it took me a while to be able to evolve since I was the smaller guy and a bit fat. I was always the last one to train. From jiu-jitsu I found a new lifestyle, I got a family, and became a better person through the philosophy that this sport and my teacher taught me over the years.
3 – Regarding the competitions, when did your interest in competing start?
 The jiu-jitsu practice in my state began only 20 years ago and the lack of incentives and other difficulties we encountered in Brazil took me a while to want to compete professionally. Just before finishing college, I was already sure about what I really wanted to do. So I began to focus on the more intense workouts, fitness, a better diet, I gave up some things that normal people at my age used to do. Then I never stopped. I started competing almost every month, and it was taking control of me, so I thought: That's what I want to live for.
 4- How is the preparation for tournaments?
I think there is no secret to anyone who wants to be a champion. I'm sure that with focus, dedication and hard work anything is possible. I always try to train jiu-jitsu by putting myself in difficult situations so that I may be able to face and deal with the danger. I am very disciplined with fitness and diet as well, and I try to be always competing to be constantly ready for the war.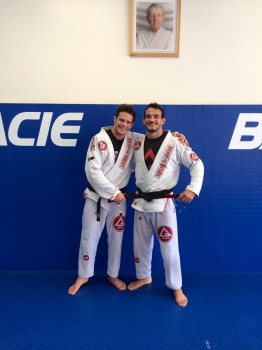 5 – You recently received your black belt, what does this mean to you?
The black belt is the beginning of a new journey. I do know that now the walk is going to be harder, but it will not prevent me from reaching my dreams. I consider myself prepared for the mission that I was given and I am sure that I'll do my best to always be able to represent Gracie Barra in the greatest way I can.
6 – I often hear out there that things are more difficult for the black belt, after all – everyone is good at this level. So, are you ready?
Nowadays, in jiu-jitsu everybody trains to be among the very best ones and it will not be different with me. I know now everything will be harder but I won't give up when facing any difficulties. I do not see myself as a different guy but as a fighter who always fights with his heart and that is what makes the difference. In a fight, regardless of what belt you are, the winner will always be the more prepared one who put his heart into it. That is what I believe in.
7 -What are your plans for 2015?
Thank God, I have always been lucky to have many good people next to me, and from the lessons I learned that an athlete cannot live only to compete, because one day we will have to focus on other priorities like teaching and opening a school. I dream of becoming a champion. I will fight for it and I want to train a lot to be able to always compete, but I also do want to become a professional and develop myself to progress as a teacher and one day as an entrepreneur, fighting to keep the legacy alive.
8- Which are the biggest changes Jiu-Jitsu brought to you?
The sport made ​​me a confident person. I always believe the best is about to happen. Jiu-Jitsu has given me the opportunity to meet the best people I have ever had the pleasure to meet in my life. I have traveled to many places that I could never imagine I would and Gracie Barra is not only my team, but a family to me. I am very grateful for all that.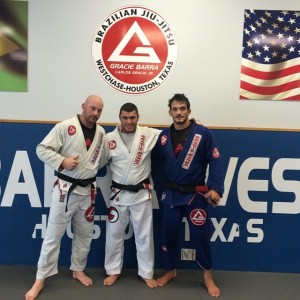 9- Leave some advice here for those who want to start with Jiu-Jitsu.
I have no doubts that Jiu-Jitsu is the best sport in the world, where your body and mind walk together. It is a sport without limits and this is what we preach: Jiu-Jitsu for Everyone. We may name many benefits this sport can offer us. Go ahead and look for a Gracie Barra school around your place.
10- Leave some advice here for those who want to compete in Jiu-Jitsu.
 The competition is a fun thing. Never treat it as an obligation. Once you enroll in a tournament, always be prepared, because the fun is guaranteed.