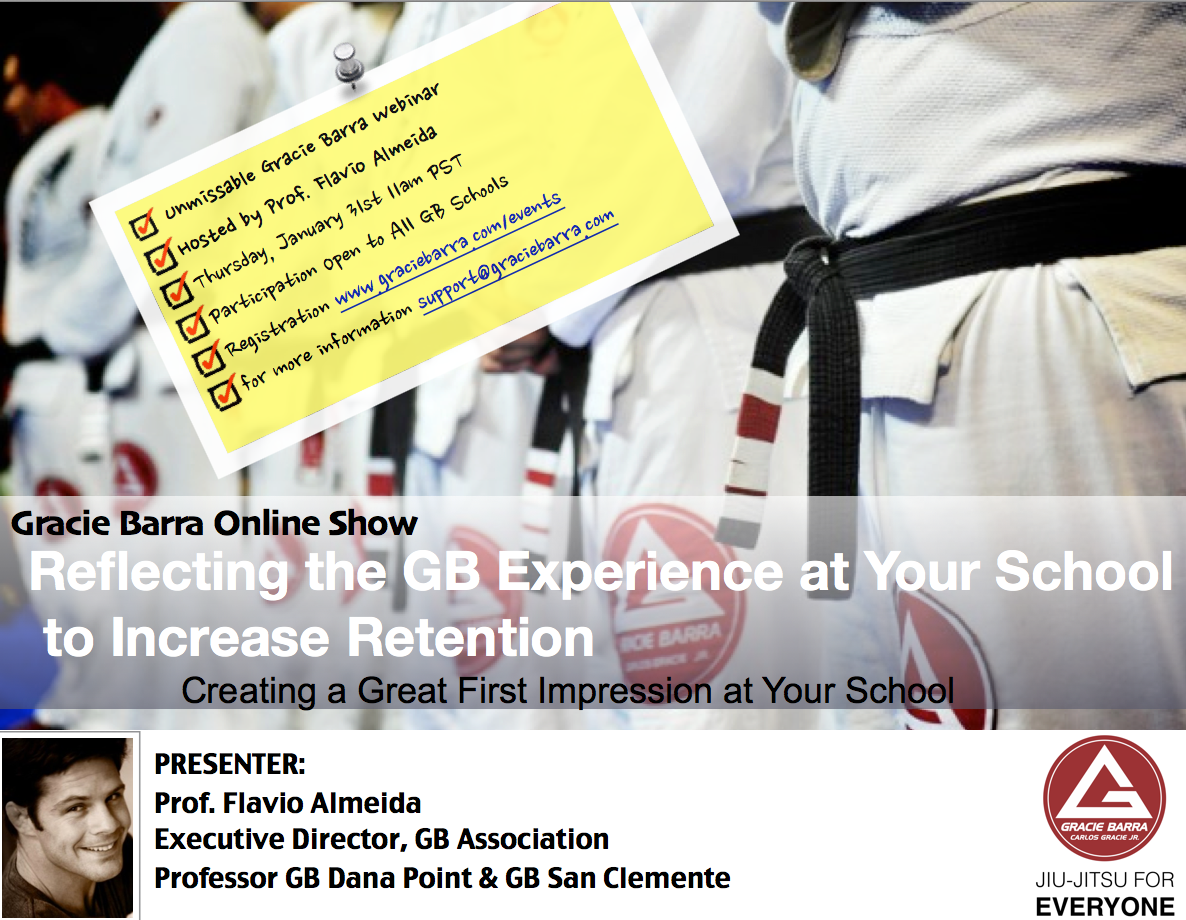 30-Minute Webinar: Improving the Look & Feel of Your School to Increase Retention
Are you creating a great first impression for your students and visitors at your school? Is the signage at your school being used to its full potential? Does your school experience give your students an understanding of the lineage of Gracie Barra?
Providing the right look and feel of your school creates a positive impact and a great start for what each student can expect at your school. For this reason, each element of your school has been created with a specific purpose, which is intended to create that familiar GB experience for everyone that visits. Creating a sense of belonging, familiarity and feel is all a part of a well thought out process to facilitate a great experience that ultimately increases retention and leads.
Come join us for a discussion with Professor Flavio Almeida, the Executive Director of Gracie Barra and successful owner of 2 GB schools in Orange County, as he hosts a special webinar to discuss the importance of how providing a great GB experience at your school will help increase retention and leads.
"Our facilities must project the values we stand for as a team" -Professor Flavio Almeida
Bring any questions and ideas you may have to the webinar for discussion. The webinar will take place on Thursday, January 31st from 11:00-11:30 PST.
This is a FREE event but space is limited!
Are you ready to create that great first impression that will keep your students coming back? Take a minute to register by clicking the link below and join us in a friendly discussion where we will help give you the tools and knowledge to increase retention at your school.
We will send you instructions on how to log in to the Webinar to your email a couple hours before the event.
This Webinar is open to all Gracie Barra Schools