Gracie Barra Online Show 2013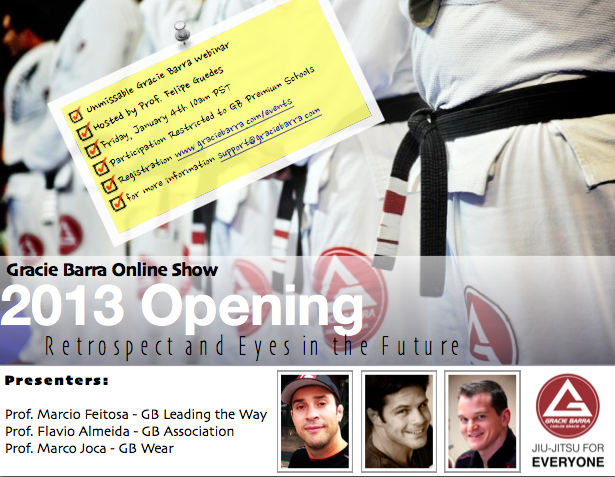 This webinar will be available to all GB Premium Schools
Gracie Barra is hosting one more webinar Friday, Jan 4th at 10am.
Prof. Flavio Almeida is hosting a very special webinar with Professors Marcio Feitosa & Marco Joca to provide a retrospective of 2012 and where GB is heading in 2013.
Mark your calendars and get your year started off in the right direction.
Take a minute to register by clicking here