Increase Visibility & Reach with these Great Marketing Products

Increase Awareness for Your School 
The Gracie Barra Marketing Store is continually improving to help meet your marketing needs. Please continue to visit the Gracie Barra Marketing Store as we update the store monthly with new products to help you in your marketing efforts. Utilizing the marketing store is a great way to increase visibility and awareness about your school.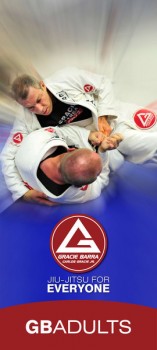 Increasing visibility to your school is very important. Using the Window Cling is a great way to accomplish this goal. What is a window cling? These are 36″ x 80″ images that allow for easy display and promotion of your GB programs.
These clings are easy to remove and re-position on any glass surface and leave no residue. They are weather and fade resistant, UV protected, ideal for indoor and outdoor use, and re-usable.
We currently offer 4 different options for window clings now.  We will offer more options in the upcoming months.
If you're looking to increase awareness for your school The Birthday Poster is a great tool for this.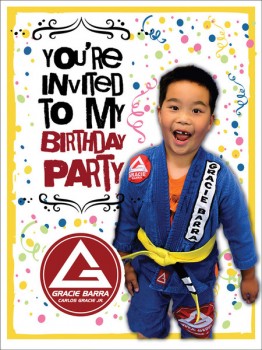 Use this poster to create interest, awareness, and generate buzz.  Hosting birthday parties at your school are a great way to have fun and introduce more people to Jiu-Jitsu!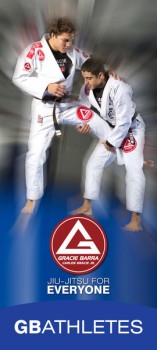 Retractable Banners are a great tool to use for school demonstrations to help create visual awareness for your programs and school. They provide quick and easy setup and a combination of versatility, appeal, and affordability. Order a retractable banner once and have the benefit of using it multiple times at all of your events and demonstrations.
We currently offer 5 options for retractable banners. In the future we are looking to localize images, so you can put up your own images for your school area.
We appreciate your visit to marketing.graciebarra.com  We hope that you will continue to return to the store for all your Gracie Barra marketing needs.
GB Association