GB Ambassador: David Willis, GB Australia
The Gracie Barra Ambassadors Program is about recognizing and supporting GB athletes in their journey of competition, achieving their personal best and representing the Red Shield.
Gracie Barra will share profiles of Gracie Barra athletes, their philosophies of Jiu-Jitsu, goals and advice on competition so that you can get to know these exceptional people and learn from their experiences along the way.
MEET THE GB AMBASSADOR : David wILLIS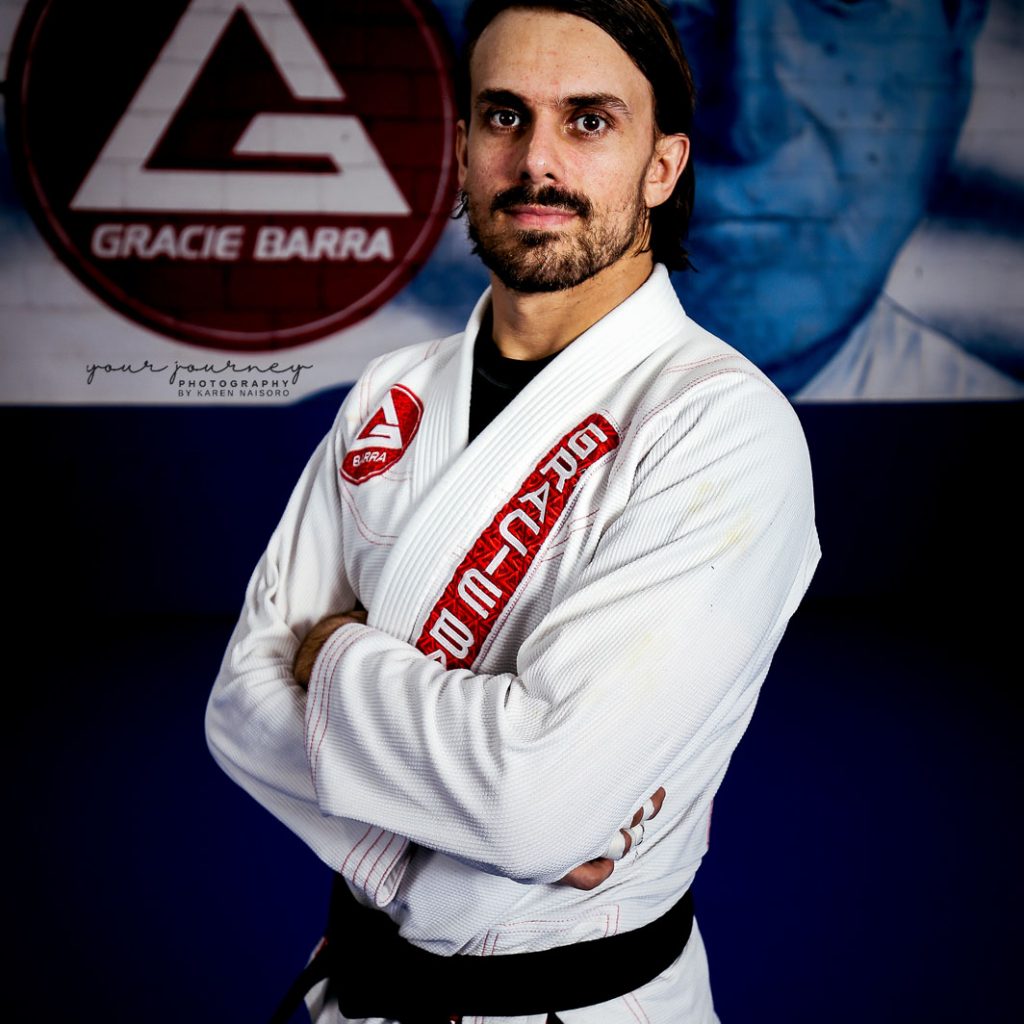 Introduction : Let's start with sharing your background in Gracie Barra Jiu-Jitsu. Where are you from, your age, competitive achievements, home academy, when and why you started training Jiu-Jitsu? and etc.
David Willis: My name is David Willis and I am from Sydney, Australia
I turned 30 in April this year.
My biggest accomplishments in Jiu Jitsu would be getting 2nd place at the Abu Dhabi World Pro 2019 in the Masters 1 division,  3rd place Tokyo Grand Slam 2019, Australian National Champion 2019 (my first as a black belt)
Previous to this year I was a brown belt. 3x Pan Pacific champion 2x Australian National Champion. Finished #1 ranked brown belt in Australia for 2017 / 2018. I currently train at several gyms in Sydney. GB West Ryde,  GB Sydney, GB Wetherill Park and GB St Peter's. The last 2 I also teach at.
I started Jiu Jitsu almost 10 years ago and I had no real reason that I can think of. A friend of mine named Adriano was at the Muay Thai school I was training at and he told me to try it out. The rest is history.
---
GB:  How/ When did you start to compete and what motivates you? When did you start take competing seriously?

David Willis:
My competition life is a funny one. I started competing very soon after I started and never won a medal for a long time. I always lost. I went to Brazil for a holiday / training trip as a blue belt and trained with the legend,  Fernando Terere. He taught me many things about my mind set for competing
My first competition on my return to Australia , I won!
From then on I won many competitions. This was a really  it turning point for me. I love to compete so I motivate myself to compete. I have the desire to be a world champion and I believe I can reach it.
---
GB:Tell us a little about your training routine to prepare for tournaments? What else do you do in addition to your BJJ training?
David Willis: At the start of this year I became a full time Jiu Jitsu instructor/ competitor so my preparation for competing now is very different from before. I never used to lift weights or anything and would rely on my technique but I have learnt at black belt this simply isn't possible.
I supplement my Jiu Jitsu with weight training and have never felt so good. Even if it's not a strength thing for athletes but simply to prevent injury.
---
GB:  What are the principal attitudes do you think you must have to achieve the position of a GB Ambassador?

David Willis:
"Becoming an ambassador isn't just about being good at Jiu-Jitsu and winning competitions. It is about representing your team to the best of your ability, on and off the mats. Leading by example."
---
GB: What does being a GB Ambassador mean for you?
David Willis: This is my 2nd year being an ambassador for Gracie Barra and it means a lot to represent our team the way I do. I think we are all ambassadors for the team in one way or another.
---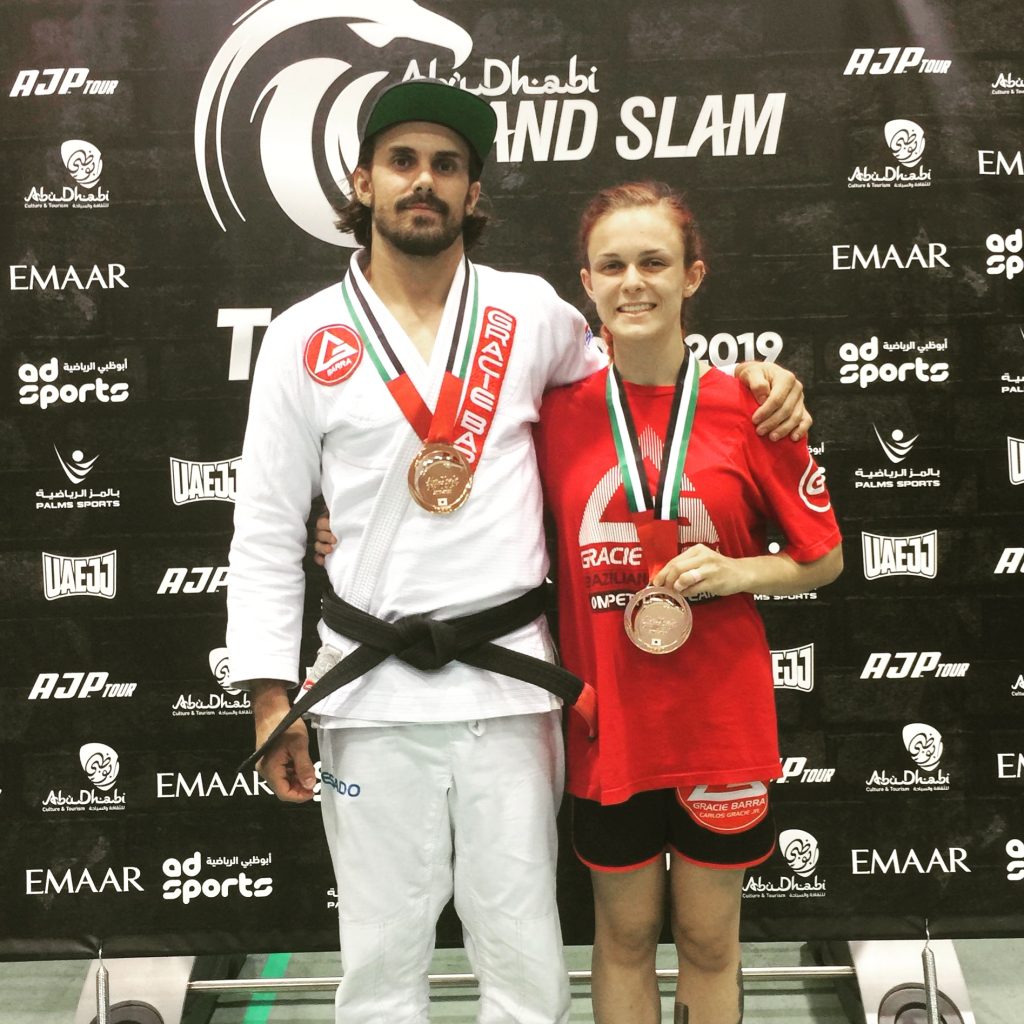 ---
GB: What does Gracie Barra mean to you? Tell us about how Jiu-Jitsu influences your life on and off the mats.
David Willis: Gracie Barra has been my team since day 1 so it has always meant a lot to me. I drive a long way each day to get the training I want and to be a part of the whole team.
"Jiu Jitsu has changed my life a lot. I was a full time Diesel mechanic and I didn't enjoy my job. Jiu-Jitsu and Gracie Barra have given me the opportunity to live my dream."
---
GB: Any training tips for our readers?
David Willis: Nerves before competition are normal but the more prepared you are, the less nerves you will feel. Only YOU will know if you have really put the work in. My advice is to leave nothing in the tank each day that you're training if you plan to be competing at a high level. I don't feel nervous at all before competitions because i know i have prepared as best as I can.
---
GB: Do you want to give a shout out to any coaches or training partners
David Willis: I would like to thank Gracie Barra always for everything our team has done for me over the past 10 years.
A big thank you to Romulo Barral. Someone I have looked up to and admired for a long time and I have been lucky enough to talk and train with him a lot. He may not be my professor but he is a mentor to me in my eyes.
My lovely girlfriend Shenae who is always helping me and looking after me. She is a great partner and has some amazing Jiu Jitsu as well.
If anyone would like to follow my Instagram @davidwillisbjj
Thank you guys