GB Ambassador : Jakub Zajkowski
The Gracie Barra Ambassadors Program is about recognizing and supporting GB athletes in their journey of competition, achieving their personal best and representing the Red Shield.
GB Online will share profiles of Gracie Barra athletes, their philosophies of Jiu-Jitsu, goals, and advice on the competition so that you can get to know these exceptional people and learn from their experiences along the way.
MEET THE GB AMBASSADOR: Jakub Zajkowski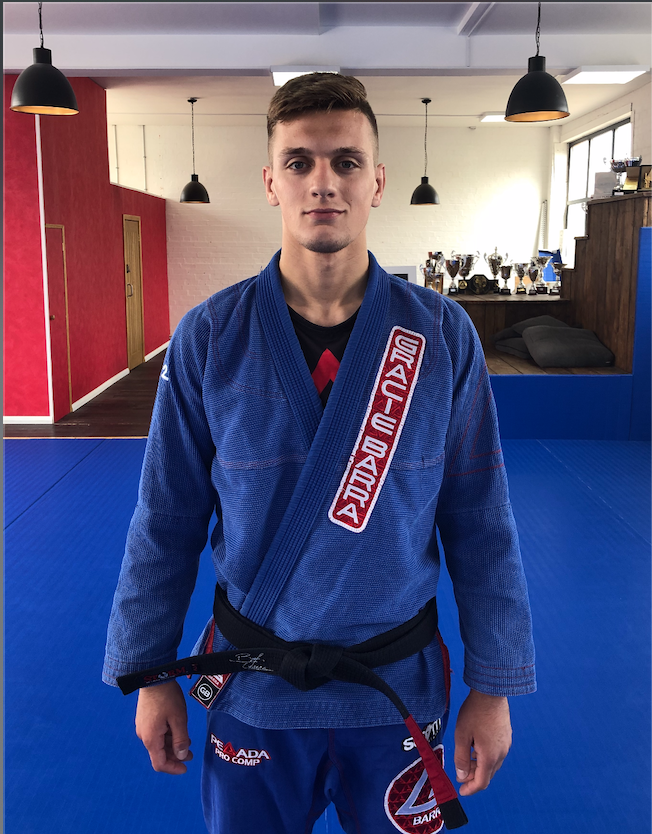 Introduction: Let's start with sharing your background in Gracie Barra Jiu-Jitsu. Where are you from, your age, competitive achievements, home academy, when and why you started training Jiu-Jitsu? and etc
Jakub Zajkowski: Hi, my name is Jakub. I'm 22 years old and I was born in Poland. When I was 20 I moved to Birmingham to follow my jiu-jitsu dream.
My main achievements are:
World Pro Championships 3rd 2018
ACB European Championships 2nd 2018
World Pro Champion 2017
IBJJF European Champion 2016
IBJJF European Championship 3rd 2017
IBJJF NO-GI European Championship 3rd 2015
---
GB:  How/ When did you start to compete and what motivates you? When did you start to take competing seriously?
Jakub Zajkowski: I started to compete after 3 years of training when I turned 15. it was a time when there were no tournaments for kids in Poland. What motivated me to compete is a need of becoming better every day and surpassing my limits.
When I got my purple belt I started to take it more seriously and at the same time, I decided to compete outside Poland.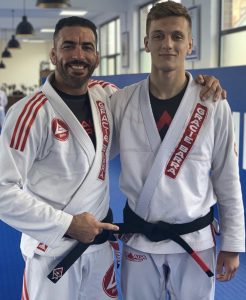 ---
GB: Tell us a little about your training routine to prepare for tournaments? What else do you do in addition to your BJJ training?
Jakub Zajkowski: When I prepare for a competition I do two jiu-jitsu sessions from Monday to Saturday and between classes, I do either weight lifting or conditioning. On Sundays, I rest.
---
GB:  What are the principal attitudes do you think you must have to achieve the position of a GB Ambassador?
Jakub Zajkowski: I believe to become an ambassador you need to set a good example for everyone. You need to have high-level jiu-jitsu but at the same time be respectful and helpful.
---
GB: What does being a GB Ambassador mean for you?
Jakub Zajkowski: Being Gracie Barra ambassador means a lot for me. It's great to have such support from the team. It helped me to prepare better for competition and reduce my stress about making enough money to go to the World Championships. I could focus more on training.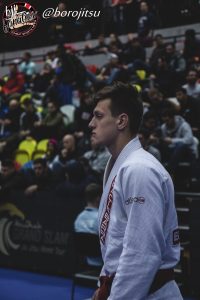 ---
GB: What does Gracie Barra mean to you? Tell us about how Jiu-Jitsu influences your life on and off the mats.
Jakub Zajkowski: For me Gracie Barra means values, we are a big team teaching not only sport or how to defend yourself, but we also focus as well on values like respect, brotherhood, and self-improvement. I started jiu-jitsu when I was growing up and because of it, I was able to learn the importance of respect and hard work at a very young age. I realized that without hard work I wouldn't be able to reach my goals. Jiu-jitsu helped me to understand my body as well. I needed to start to go to sleep earlier and eat healthier to keep training hard. I believe if I didn't train jiu-jitsu I would be a different person physically and mentally.
---
GB: Any training tips for our readers?
Jakub Zajkowski: It's important to have a goal when you are training. Don't show up for training just to do some rounds and go home, always try to plan what you are going to work on.
When you have nerves before competition try to focus on the things you can control, your weight, mood, make sure you warm up well and don't think what the other person might do. focus on yourself and trust you will counter anything your opponent will do.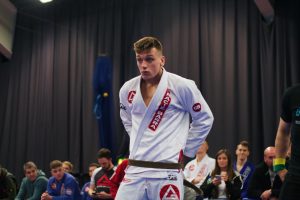 ---
GB: Do you want to shout out to any sponsors, coaches or training partners?
Jakub Zajkowski: I want to say thank you for my parents, girlfriend and my whole family for support, Professor Braulio for the opportunity to teach and train in Birmingham and for all his help. Also to all my teammates and Gracie Barra Team
See also on Gracie Barra: Stop Getting Tapped Out!
Credits: Mark Mullen
Gracie Barra Black belt based in Asia