3 Great Influences – How Master Carlos Gracie Jr. Developed His Teaching Philosophy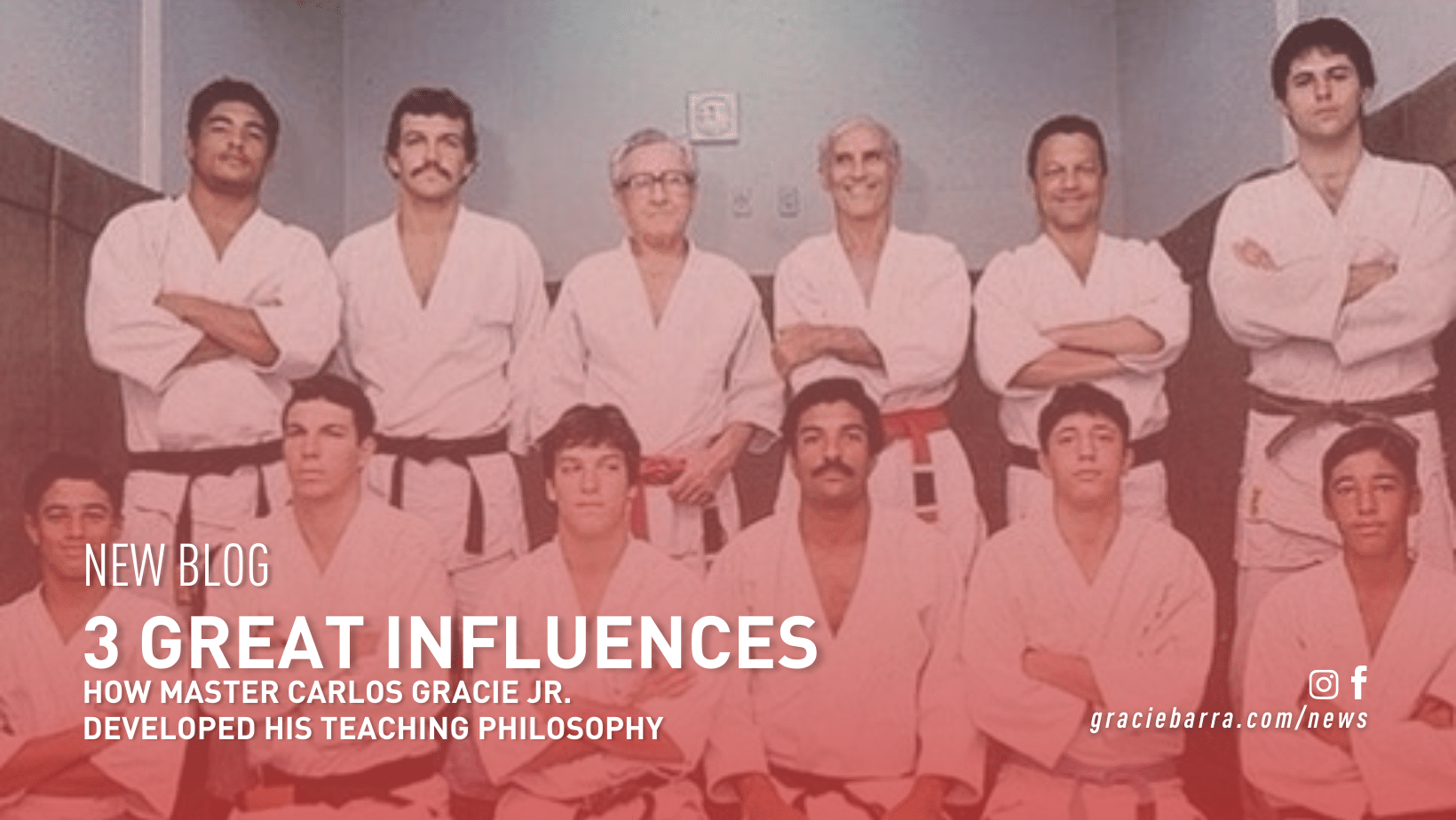 For over thirty-five years, Gracie Barra has thrived as an organized team on a journey to fulfill the mission: Jiu-Jitsu for Everyone. Master Carlos Gracie Jr. has always believed that it is essential for professors to keep an open mind to learning from those around them. He believes this is key to developing into the best possible teachers for their students in all things on and off the mats. When someone always remains a student, they become a better teacher.
To a great extent, the success of Gracie Barra over the years can be attributed to the leadership and teaching style of Master Carlos Gracie Jr., which has been heavily influenced by three of the major figures in Jiu-Jitsu history: his father Carlos, his Uncle Helio, and his brother Rolls. 
Master Carlos Jr.'s willingness to keep an open mind and learn from these great individuals in his early years is a vital component of Gracie Barra's history and its future. Let's dive into what Master Carlos Gracie Jr. says about how his father, uncle, and brother influenced him.
Carlos Gracie Sr.
Master Carlos says he was very lucky because his father was a very positive man. He says he led with a mentality that benefited many people in the world. He was very open-minded to many perspectives, and this influenced Master Carlos to remain open to many influences on him.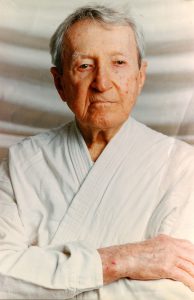 Master Carlos says his father saw Jiu-Jitsu as something that could work for humanity. That through Jiu-Jitsu, humanity can improve. This was his ultimate positive view on life and Jiu-Jitsu.
Master Carlos Jr. stated that his view on life and his vision of Gracie Barra is "because my father philosophically opened my mind, about having no limits to where you can go."
Helio Gracie
Master Carlos recalls that his uncle used to be the coordinator of what techniques were taught. Helio would directly influence and guide everything taught to those who trained Jiu-Jitsu in the original school. Helio had a mindset of a samurai and felt that others had to maintain the same mindset. He was very disciplined and focused on training and dedicating himself to the principles of martial arts. But at the same time, Helio was so focused on the techniques he felt were important that he wasn't always open to outside influences.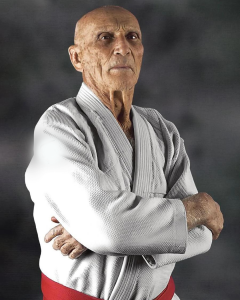 Master Carlos recalls that he trained every day, he taught every day, and even though he was small in stature, he achieved many unimaginable goals because of the focus he had.
Master Carlos stated, "My uncle taught that you need to train hard, be determined, and focused on that, on your ability, and the more you dedicate yourself, the more focus you have, you end up being unbeatable."
Rolls Gracie
Master Carlos had a very close connection with this brother. He recalls that Rolls had great influence over those who he taught and that he greatly influenced Master Carlos. Rolls had a mentality of developing a combative game that one should attack so fiercely that all the opponent could do was defend and not be able to counterattack.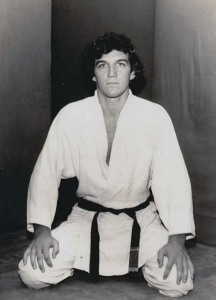 Being that Rolls was also influenced by his father, Carlos Gracie Sr., and his open-minded view of the world, Rolls would engage with other martial arts to optimize his learning. He was always looking for ways that other knowledge could enrich his Jiu-Jitsu and make Jiu-Jitsu, as a whole, better.
Master Carlos stated, "Rolls brought that learning experience on which if you can enrich your game with external things that could work well with it, you will always improve yourself.'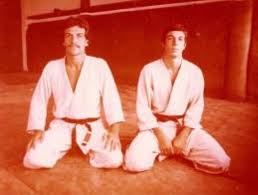 A Consolidated Teaching Philosophy
From those three major influences, Master Carlos Gracie Jr. developed his own way of teaching and leading once he founded his own school in Barra da Tijuca back in 1986. Master Carlos consolidated his commitment to teaching with an open mind, leading for the betterment of the group and understanding the important role competitive Jiu-Jitsu plays in the development of an individual student and the whole team.
"Then, I started to use those three ideas, and I built my own mindset based on what I understood from what they meant. With my way of understanding, I followed this path and created a teaching method in my school with all these rich elements that I received from those three professors."  Master Carlos Gracie Jr.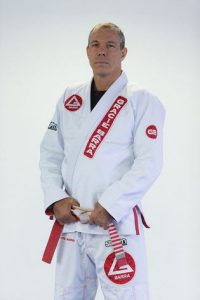 Master Carlos says his Jiu-Jitsu style was a unification of these three concepts. Living and being influenced by these amazing individuals, and being able to combine the different philosophies into his own philosophy, has allowed him to come to this conclusion:
"Jiu-Jitsu is a mechanism for helping others."
This overall view comes from his father's view that Jiu-Jitsu can help humanity, his uncle's view that through determination and focus, everyone can reach their goals, and his brother's view that the more you learn from other sources from within your school or from the world around you, the more you can enrich your own Jiu-Jitsu.
Master Carlos Gracie Jr. believes in a broad Jiu-Jitsu, one with no borders, where we can include whatever can be adapted to work and enrich Jiu-Jitsu. Based on this view, the curriculum at Gracie Barra never states that you can not teach new techniques. As long as the theme of the week is used as the reference to build the class (i.e., guard passing), the technique can be whatever the professor wants to teach.
The goal is never to constrain or limit the creativity of the professors and always to allow outside influences to enrich a student's teachings. The basic system of the GB curriculum system encourages technique evolution while continuing to ensure that all aspects of Jiu-Jitsu are focused on so that students continue to receive complete Jiu-Jitsu instruction. This is the Gracie Barra way!
Learn the Gracie Barra Method by taking the ICP 2023! Click Here to get started.
Blog Written by Dawn Korsen, a Gracie Barra Brown Belt