BJJ Lifestyles: Travelling for BJJ
Have you ever thought of travelling within the country, or even out of the country for the sole purpose of getting more BJJ into your life? Let me tell you, planning a trip to learn the art can be fun and exciting at the same time. Being a bonafide travelling BJJ artist can have its rewards. We only live once. If you have chosen the BJJ Lifestyle, then you may want to add BJJ trips to your list.

One of the possible reasons to travel is travelling for competitions.
Your Possible Destinations List:
Brazil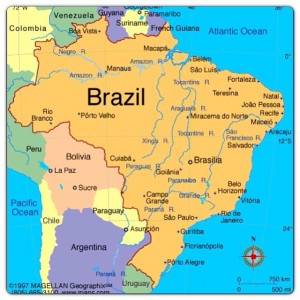 There is nothing surprising about putting Brazil on your list. It's a no-brainer to choose the land where the variation of Jiu-Jitsu all began. The country is rich in culture. More so, a country where martial arts is a part of its culture. Brush up on your Portuguese, enjoy the Samba rhythms of Rio de Janeiro and its mind-blowing festivals. I bid thee well.
Japan
The jewel of the east, and the land of the rising sun, Japan being the country where our art all began. From the samurai lords that practice the art of hand to hand combat to the world known practitioners of Judo, Japan is a destination to be. Japan is a destination for those looking to enjoy the culture where Jiu-Jitsu all began.
South Korea
One of the countries where BJJ is really booming, competing and training with South Koreans is not an easy ride. I have trained with Koreans. What I can say is that they are tough as nails and take martial arts seriously. Culture wise, it's a mixture of western and the traditional.
Abu Dhabi
Does ADCC ring a bell? Yes! It's the all famous league that has been around for decades. Abu Dhabi hosts the league where legends of BJJ are made. It's no short of being one of the leagues where  enthusiasts BJJ artists should get into.
Here is a traveller's tip for those thinking of taking that long due BJJ trip outside the US:
Traveller's Checklist from www.travel.state.gov
Beware of Any Travel Alerts and Warnings for Your Destination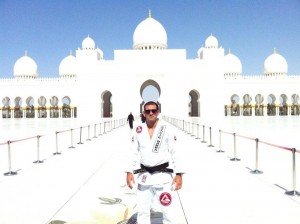 The State Department issues Travel Warnings to recommend postponing travel to a country because of civil unrest, dangerous conditions, terrorist activity or, in some cases, because the U.S. has no diplomatic relations with the country and may have great difficulty in assisting U.S. citizens in distress. Travel Alerts disseminate information quickly about terrorist threats or other relatively short-term or transnational conditions that could pose significant risks to you and affect your travel plans.
Are You Prepared for an Emergency?
Make sure you have the contact information for the nearest U.S. Embassy or Consulate where you are going. Consular duty personnel are available for emergency assistance 24 hours a day, 7 days a week, at U.S. embassies, consulates, and consular agencies overseas and in Washington, D.C. Contact information for U.S. embassies, consulates, and consular agencies overseas may be found in our Country Specific Information pages. If your family needs to reach you because of an emergency at home or if they are worried about your welfare, they should call the Office of Overseas Citizens Services in Washington, D.C. at 1-888-407-4747 (during business hours) or 202-647-5225 (after hours). The State Department will relay the message to the consular officers in the country where you are.

Pack Smart!
Pack light so you can move more quickly and have a free hand when you need it.
Carry a minimum number of valuables and plan places to conceal them.
Use covered luggage tags to avoid casual observation of your identity and nationality.
Avoid packing IDs, tickets and other vital documents in backpacks.

Prepare to Handle Money Overseas
Check and understand the exchange rate before you travel.
Before you leave, notify your bank, credit card company, or other financial institutions that you are going overseas.
Avoid carrying cash and consider using traveler's checks or major credit cards instead (but make sure they are accepted at your destination before departing for your trip).
Change traveler's checks only as you need them.
Do not flash large amounts of money when paying a bill.