The Championship Attitude with Prof. Kendall Reusing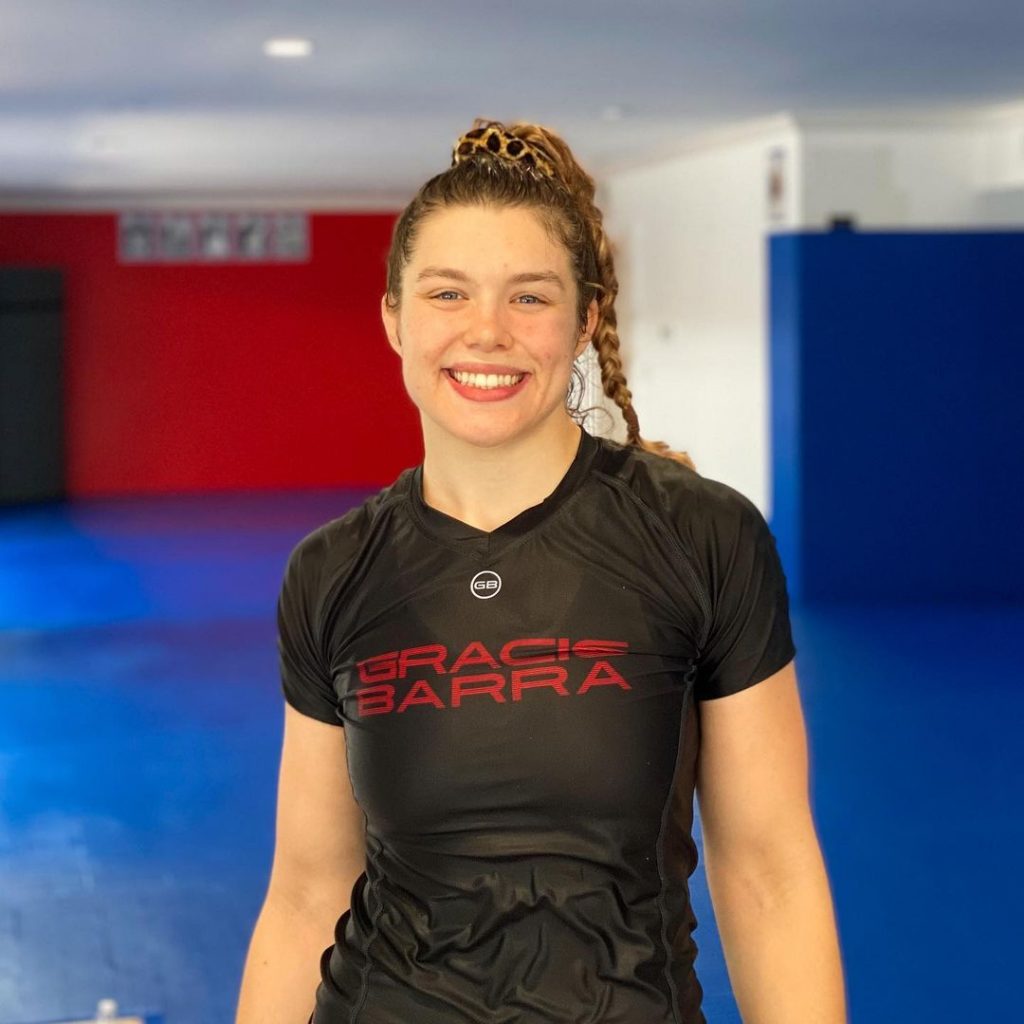 "And that's what makes champions. Strengthening ourselves through adversity over and over and over."
Prof. Kendall Reusing is one of Gracie Barra's most active competitors – just recently winning her division at the 2021 ADCC East Coast Trials. Prof. Kendall is articulate and passionate about sharing her experience in jiu-jitsu, competition, and life
This week we share some of the mindset and philosophies that are behind Prof. Kendall's championship-winning performances and give us insight into the thinking that can help us conquer obstacles and perform at our very best.
IG: kendallreusing https://instagram.com/kendallreusing?utm_medium=copy_link
Have you checked out the GB Online Instagram?
https://instagram.com/graciebarraonline
On chasing those BIG, 1% goals.
"You've got to be at least a little crazy to chase 1% goals – because even after all you do to chase them, the scary truth is that 1% result is still not guaranteed.
So you've gotta be a little bit crazy to do it anyway.
Because you give every single ounce you have.
And you don't even know what the finish line looks like.
And chasing 1% goals means you do 1% things.
And doing 1% things means you live a 1% life.
And living a 1% life can feel lonely. It can feel confusing and upside-down sometimes. There isn't really a rule book or a perfect plan.
So it's easy to feel lost.
And to question yourself.
To wonder if you're really meant for those 1% things you're chasing.
If you've really got what it takes to go again and again and again every day with no promise of glory at the end.
But the beautiful thing we find in the chase is that by possessing the craziness we need to keep driving forward…
We find ourselves growing into the person we DO trust and believe in along the way.
The person who isn't so lost. Who writes their own perfect playbook and trusts that, regardless of the result, they are exactly where they're meant to be at all times.
The person who doesn't rely on the guarantee of the goal or the end game or the finish line for their peace and happiness.
So I'm okay with the wildness and the loneliness and the questioning. I'm okay with writing the playbook as I go and the lack of guarantees.
Because I trust that, amidst the uncertainty, thanks to the craziness that keeps me chasing those 1% goals, I get to keep finding and building myself over and over and over forever."
On the value of experience:
"I love looking back and comparing old situations to now because it always proves to me again and again that:
Big Dreams +
Proper plans and support +
Execution and discipline +
Trial and error +
Resilience and willpower +
Keeping your self-belief strong along the way = The Formula To Anything You Desire
It's really not complicated but it's also not easy. But anything earned through that formula is always worth it. I promise. Go get it."
There are ups and downs and fluctuations in our motivation and confidence in the course of pursuing goals and facing challenging situations. Prof. Kendall shares her experience during a stressful competition and the lessons learned
Prof. Kendall: "It was a little bit of a rough week for me. I've been working through some things on and off the mats, and I remember thinking in my first match, "let's just get this over with so I can be alone in the hotel room and then I'll try and get my head back in the game tomorrow."
And that's extremely abnormal for me because I LOVE competing – the nerves, the adrenaline, the fight, and the challenge of it. So I was actually pretty scared after having those thoughts and I felt like something was wrong with me lol.
But instead of beating myself up about it and spiraling into "maybe it's just not my weekend this time," I acknowledged that it's truly normal for humans to feel that way sometimes, especially with the circumstances. So after my first match (where I felt dominant but way too laid back and not very sharp – not like myself), instead of staying in that headspace, I knew I needed to go through a checklist of my bigger "why am I doing this" and switch into my normal comp routines (self-talk, warm-up, body language, music, etc.).
I finished the next match and the rest of the tournament with my usual intensity.
I think it's important to talk about these moments, because coming up through the ranks I thought the best athletes either "had it" or "didn't have it." But, the truth is, we build it daily. And sometimes we stumble a little. But, in those moments, we make a choice to either let it take over and sink lower, or fight back and build that "have it" energy even stronger.
And every time we choose the latter, we get better. We strengthen that response. And that's what makes champions. Strengthening ourselves through adversity over and over and over.
Multiple times through the weekend, my mom said to me, "remember that you're doing this for you," and it was a really powerful perspective to keep. Tunnel vision is sometimes the best answer when there is a lot going on around you. And being able to go into that mode is, many times, what changes the results of any division at the biggest tournaments in the world.
I'm happy for the win, but I'm genuinely happier for the lessons this time."
See also on GB Blog: GB Student Question: "What do I look for in choosing a jiu-jitsu school?" https://graciebarra.com/gb-news/gb-student-question-what-do-i-look-for-in-choosing-a-jiu-jitsu-school/
Writer: Mark Mullen, Gracie Barra Black Belt