Stop Getting Tapped By Heel Hooks With Prof Braulio!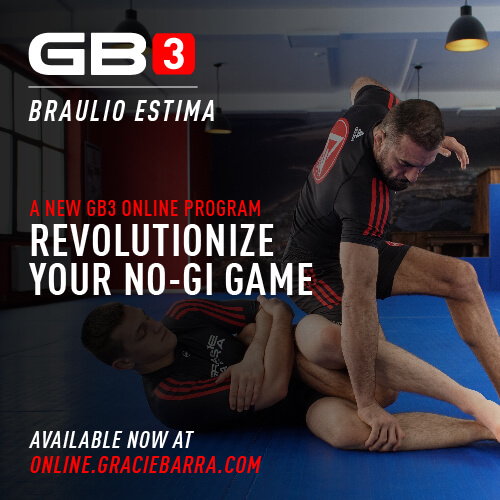 This week's 50/50 Heel Hook techniques are part of Week 11 of the NEW GB3 No-Gi module with Prof. Braulio Estima
Technique 1 – In our first video, we find Prof. Braulio locked in a 50/50 Guard position with his opponent. The opponent is looking for a reverse heel hook attack on Prof. Braulio.
Technique 2 – In video #2, Prof. Braulio has stopped the opponent's attack and now advances the position to attack with a heel hook of his own. Pay attention to how Prof. Braulio pulls the opponent's leg over, exposing the opponent's heel for reverse heel hook.
Read the full Blog and watch the full videos here!
GB3 No-Gi Online is Gracie Barra's must have training program for your advanced level of training. Together with Braulio Estima as your guide, you will learn everything you need to know to master No-Gi Jiu-Jitsu.