Prof. "Pimpolho" Fajardo on the Importance of Technique in Your Jiu-Jitsu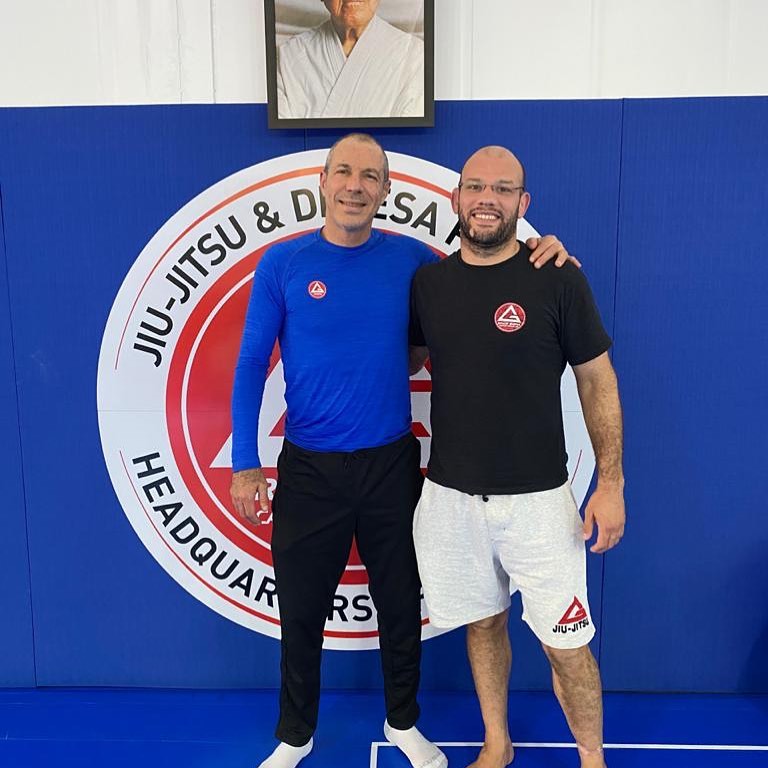 "Some advice that I like to share is cause and effect, to ask yourself why you were submitted or why you won and/or lost the match?"
ㅤ
Prof. Rodrigo "Pimpolho" Fajardo is the talented instructor behind the very highly rated GB2 Online course "Further Your Knowledge". Prof. Fajardo's knowledge is vast and he teaches GB students both on GB Online and at GB Curitiba, Brasil.
ㅤ
GB: Let's begin by introducing you to the Gracie Barra readers. Where are you from and when did you start training in jiu-jitsu? What is your home GB school?
ㅤ
Prof. Fajardo: I was born in Curitiba – Brazil, and I started when was 14 years old. My home school was and still is GB Curitiba.
ㅤ
IG: @pimpolhogb
ㅤ
Have you checked out the GB Online Instagram?
ㅤ
GB: Most GB students may know you from your GB2 Online course where you are teaching highly technical, detailed jiu-jitsu with the kimono.
Can you talk about why paying attention to the details in the techniques is so important?
ㅤ
Prof. Fajardo: Because I learned to teach this way from my professor Gustavo Mugiatti, in the beginning, I only copied, but with time I understood that it's easier and better to explain the little details for our students to understand them, instead of only showing them like copy and paste. Because this way they really understand the rationale of the movement and then we can go further.
ㅤ
GB: Many GB students ask their professors/instructors "What should I be working on?" at white, blue, and purple belts. How do you look at the different stages of colored belts and learning?
ㅤ
Prof. Fajardo: From the beginning, everyone must understand the basics (white belts), after that they need to choose a basic game to apply each time (Blue belts) and on top of this game they must start to build a complex game and they always must see the basic movements at the complexity (purple and higher belts).
ㅤ
GB: Who influenced you the most in the development of your jiu-jitsu? What was the best training advice that you ever received?
ㅤ
Prof. Fajardo: My professor… He teaches his students that the main objective in Jiu-Jitsu is submission and also tells them they must understand why they were submitted. One piece of advice that I like to share is cause and effect, to ask yourself why you were submitted or why you won and/or lost the match.
ㅤ
GB: What advice can you share with the GB students about your philosophy both of training and living the Jiu-Jitsu lifestyle?
ㅤ
Prof. Fajardo: Enjoy the journey and try to see the basic rules around our days and fights. To feed the good results that we need and like.
ㅤ
GB: Lastly, would you like to give a shout-out to any sponsors, training partners, or friends?
ㅤ
Prof. Fajardo: To all GB members because I'm a member like all of you. I must thank you for the support you gave to GB and for the faith that you have in Master Carlos Gracie Jr.'s mindset. Thank you so much, guys.
ㅤ
See also on GB Blog: GB Inspiration: Prof. Flavio Almeida on overcoming struggles
ㅤ
Writer: Mark Mullen, Gracie Barra Black Belt