Taking care of your mind is Jiu Jitsu – Follow Your Dreams.
 

The future belongs to those who believe in their dreams .
When you have a dream and fight for it many obstacles arise along the way . Sometimes, you feel weak and small in the face of the setbacks that you'll encounter in life. Doubts start overwhelming you and make you rethink if it is really worth pursuing that dream . What is the price of victory ? How to keep on believing it is worth it ?
Only people who've truly lived can answer these questions. There used to be a time when people believed that it was impossible to live according to the principles of jiu jitsu. Today it is a whole other story . Jiu jitsu has been changing the lives of thousands of people around the world for decades as well as become a source of income for those who fought to pursue their dreams in the gentle art . Itácio Lisboa, a 4th degree black belt and regional coordinator for Gracie Barra in Rio Grande do Norte – BR and is an example for those who believe in the mission of Master Carlos Gracie Jr to implement the " Jiu – Jitsu for Everyone " vision. Check out the testimony of the GB warrior.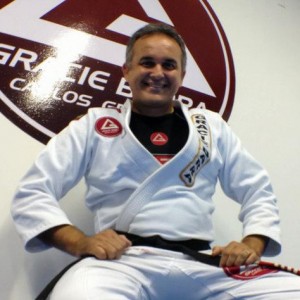 The BEGINING. In 1989 , Itácio made his first steps into the world of the gentle art . In 2001 , after a meeting with Master Carlos Gracie Jr ,he joined the school . A year later , in January 2002 , he founded the first official GB school in Rio Grande do Norte – BR.
The TURNING POINT . " Then, in 2009 , there was a very important moment I consider a turning point in my career as a teacher of Jiu – jitsu . That year , during the traditional barbecue marking the yeae-end at GB  HQ in Rio, there was a meeting with representatives of several GB schools in Brazil . Given the possibility master Carlinhos presented us with a new form of administration and teaching the was revolutionizing schools in the United States . A systematic training curriculum, well-organized intelligently , they is giving security both to the teacher and the student as well as facilitating the teaching and learning process . Excellent service , standard uniform , high standard of hygiene and impeccable administration of the schools, among other items , according to the founder of GB, would transform our schools into academies with a family atmosphere conducive to the practice of " Jiu  Jitsu for Everyone " – an environment where children , adults , beginners and experienced practitioners could benefit from.
Many thought that project to be unrealistic and impossible to implement in Brazil. But once again , master Carlinhos was RIGHT! I confess that I was impressed and thrilled by all that the Master was explaining and could not wait to get back to my school and begin implementation of that system . "
SCHOOL MODEL . " The first Premium school modeled after the new system in Brazil , would be the GB Campinas in São Paulo ( the school of my dear master Carlos Liberi ) . So , I traveled to Campinas and came to know and learn on-sight of the operation of a school premium . "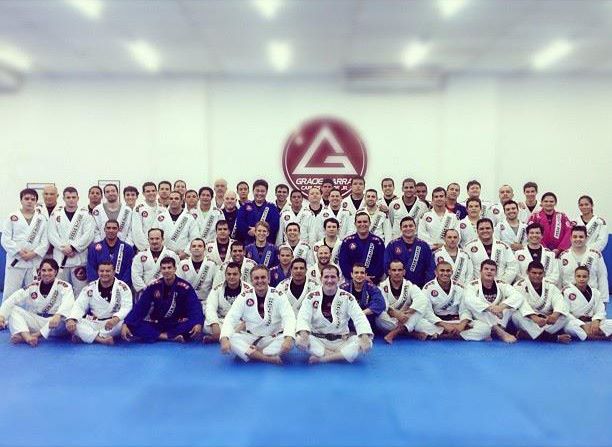 " With the implementation of the GB system , we've achieved a remarkable and reliable career advancement. " – Itacio Lisbon
The GB PREMIUM IN RN . " Closely monitoring the entire implementation process allowed me to shortly afterwards open the second school modeled after master Liberi Premium's in RN in Brazil . "
PERSONAL AND PROFESSIONAL MILESTONES. " Thanks to the implementation of the GB – School Premium system the 'Jiu Jitsu for Everyone' – achieved a remarkable career advancement. A true revolution that reflected also in my personal life with the increase of my income , which allowed me to provide a higher quality of life for my family . I could also offer more decent employment opportunities for professionals in the Gentle Art here in my town thanks to the eight schools / businesses GB officially opened in just over a year and a half and a higher quality of life for the residents of the communities around these schools . "
"Stones in the road?
I save every single one, and one day I'll build a castle." ( Fernando Pessoa)
3 Essential Tips To Not Give up on your Dreams
1 – Stay Calm : It's easy despair with the obstacles that we find along the way. It's much harder to overcome them . Face problems with your head up high , a smile and an open heart . Despair worsens the situations; it only makes things seem harder and more difficult than they really are . In desperation we forget who we are, we forget have the strength of our faith and of our dreams . Encountered an obstacle? Breathe , relax and try to compose yourself. If there is a problem , there is a solution .
2 – Persistence : The more the better . Try , try again and keep trying . It will happen , believe me. Surely you have been through enough to learn a new position in Jiu – Jitsu . Will you gave up ? No. Will you keep on training? With the realization of dreams it's the same thing . Carry on. Each new day is an opportunity to achieve new things . Do not stand in the same place , get to work .
3 – Patience : Yes , like everything in life patience is the key . Do dreams come true ? Yes. Overnight? No. Some things take time and we need to learn to wait . Live intensely every stage of the process , gain new experiences , learn, teach , act with caution. Things happen when their time has come and you are prepared for them