GB Wear Releases New Gi's with Awesome Features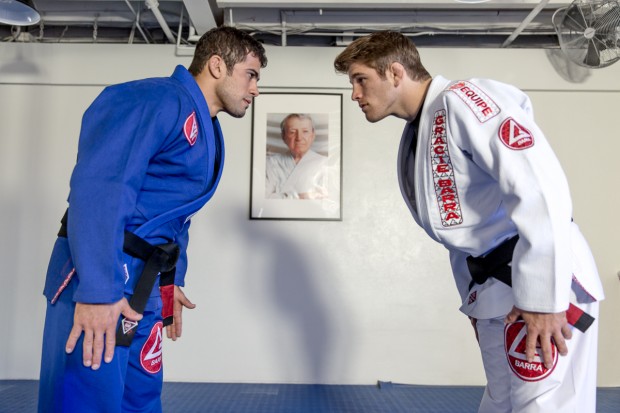 Grab Your New Gi's Today
More than just a garb worn over the flesh, the Kimono has been an iconic symbol of discipline belonging to any martial art.
First originated in Judo; the type is heavier and more rigid. Compared to it's lighter sibling the karate gi. Ultimately, Gis are derivatives from traditional Japanese clothing which was the Kimono. From then on, variations sprouted that adapt to different martial arts. However, characteristics remains such as providing mobility and protection.
Let's Learn the Basics 
There are 3 parts to your Jiu-Jitsu gi. And no, your rash guards aren't a part of it. 🙂
A gi comprises of the Uwagi, or the heavy jacket, then there the light weight pants or the Shitabaki, and of course, your belt the Obi. The nature of Judo and Jiu-Jitsu demands for tougher, stronger and more rigid construct. And yes, Gis do rip.  So choosing the right make and the right quality is as important as the training itself.
In Choosing Your Gi
There are training gis and there are competition gi's. So what's the difference? Competition gi's are a tad higher in quality. There are 3 characteristics that you will need to consider: weight, thickness, durability. Remember, it's a balancing act, it will also depend on how you play your game, but personally, heavier gi's make it more difficult for your opponent to grab hold to, although not the wisest thing to wear during summer training.
The New Gracie Barra Gi Line Up
Gracie Barra is proud to introduce the newest line of Gracie Barra Wear kimono's to the public. Designed by Storm Kimonos, the new gi's that recently hit the stock rooms of GB Wear sound nothing short but great. Tailored to absolutely fit the most serious of competitors, the new gi sports an anti-shrinkage technology (pre shrunk so it will resist further shrinkage), and anti microbial treatment to reduce odor, and transmission of fungal infection.
Here are some of the awesome new features of the Gi's:
New Fabric (pre shrunk both colors, lighter and more resistant)
Improved cut/fit
Embroidered patch designs
Hybrid ripstop pants on pro light, comp, and pink styles
New NO MORE BULLYING logo on future champs gi's
Gi's were tested and approved by GB's top athletes and professors!
Click here to check out the brand new Gi's from GB Wear