GB Feature School : Gracie Barra Surrey, Canada
This week at Gracie Barra we feature an interview with GB Prof. Yang and Coach Kevin of the new Gracie Barra of Surrey, BC in Canada.
"Jiu Jitsu is FOR everyone: no matter age, background, shape etc. Jiu Jitsu teaches perserverance."
Gracie Barra Surrey, BC, Canada
GB: Can you tell the readers at Gracie Barra a little about your background? Where did you grow up and how did you get started in Brazilian jiu-jitsu?
We both come from traditional martial arts background that led us to BJJ. We both started Taekwondo at early age and became Master Instructor. We wanted to grow our martial arts knowledge and fell in love with BJJ.
GB: Who have been the biggest influences on your jiu-jitsu and what did you learn from each of your professors?
Professor Rodrigo Carvalho and Professor Andar Lin. We learned to spread the phrase and the importance of "Jiu jitsu for everyone".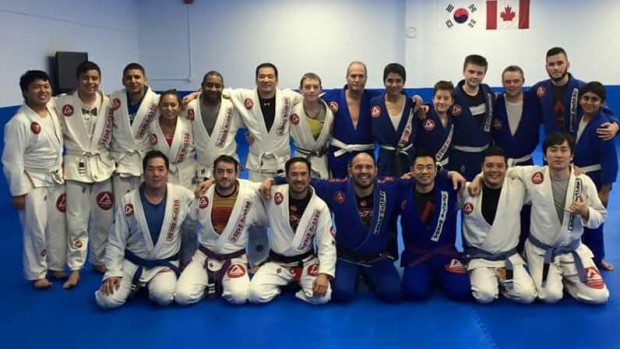 GB: How did training Jiu-jitsu change your life?
We learned the importance of tradition and values of marital arts. We also extended our knowledge of self defence and team work.
GB: What do you try to communicate to your students about the benefits of training Jiu-Jitsu?
Jiu Jitsu is a lifestyle and the lessons you learned on the mat can be applied to your life.
We also meet new people and create a sense of belonging.
GB: What is the  most important life lesson you have learned from Jiu-Jitsu?
Jiu Jitsu is FOR everyone: no matter age, background, shape etc. Jiu Jitsu teaches perserverance.
GB: You have just opened a new Gracie Barra academy in Detla British Columbia, Canada.
Where is your Gracie Barra school located?
We are located in North Delta/Surrey. We have relocated to a new facility and extended our space to 3,500 sq/ft.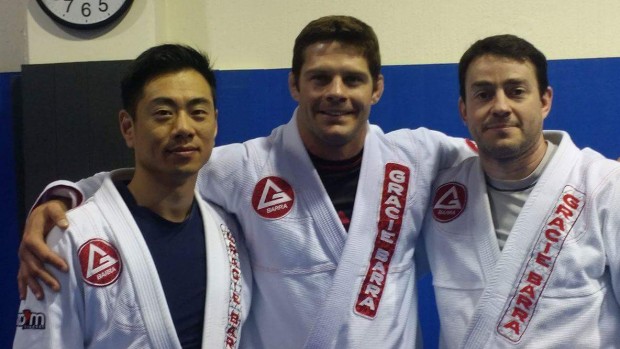 GB:  Can you tell us about the exciting things you have planned at the academy?
What programs do you have in the academy for different types of students?
We have several seminars lined up for this year.
We may also host a in house tournament for all GB schools in BC.
We have classes for all ages and abilities from 4 year old to 50 years old.
GB: Starting brazilian jiu-jitsu classes can be a little intimidating for many people.
Can you share a few tips for new students to bjj?
Please come in and experience Gracie Barra Jiu Jitsu.
If you are intimidated, come in and watch the class.
GB: If you can give a single piece of advice for bjj students who want to improve their games, what would that advice be?
Train consistently and try to learn from everyone. Don't give up: Believe and Achieve!