GB Lifestyle – Prof Lucas Flores on Balancing Family and Jiu-Jitsu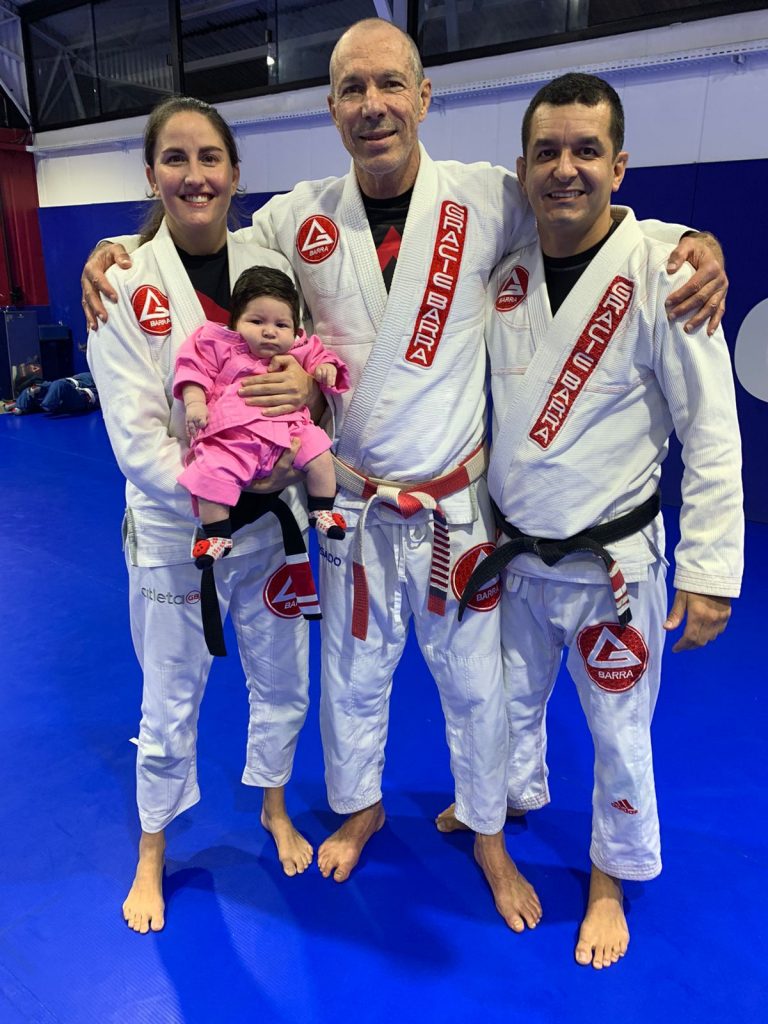 Jiu-jitsu Lifestyle is about balance. About balancing our different areas of life, our obligations, and of course, our love of jiu-jitsu and training at the GB school several times per week. Having a family places different responsibilities on us and can pose a challenge to the time that we can devote to jiu-jitsu. How do we navigate this and maintain a healthy balance in our lives?
ㅤ
"It is essential that parents are prepared, making the process more natural for everyone." Prof Lucas
ㅤ
Prof Lucas Flores and his wife are the happy parents of a new little girl in their family.
Prof Lucas shares his experience with us about the challenges to be at our best in Jiu-Jitsu while also fulfilling important responsibilities in other areas of our lives
ㅤ
ㅤ
GB: First of all, can you talk about the GB philosophy of Jiu-Jitsu For Everyone and what that means to you and the members of your Gracie Barra school?
ㅤ
Prof Lucas: I understand that the GB philosophy of "jiu-jitsu for everyone" is the vision of Master Carlos Gracie Jr. that more people have access to the benefits of Jiu-Jitsu around the world.
 It goes beyond an individual development tool for a person to have good technique, good physical health, mental health, and physical activity.
I pass on to my school members the fundamental principles that we use on the mat in our lives. How to maintain balance by living in a group, having control of our minds, knowing how to use adaptations in difficult times, offering mutual support to people, and leveraging actions for minimum force and maximum efficiency.
ㅤ
GB: Many social media accounts devoted to all things Bjj tend to focus heavily on young, sport jiu-jitsu competitors. But we know that many of the valuable members of our GB schools are not under 30 and are focused on competition.
How is the approach to jiu-jitsu going to be different for this second group of Jiu-Jitsu students who can't be at the GB school every day?
ㅤ
Prof Lucas: I believe that nowadays the access and space on social media dedicated to sports jiu-jitsu for people over 30 has improved a lot. Sports jiu-jitsu is one of the few sports that which practitioners have a long continuity in practice and participation in competitions. It is a group of students who have many commitments in their daily lives with their families and their jobs, having time constraints. With all these diversities, the GB methodology provides better, more intelligent, and less intense training conditions.
ㅤ
GB: Prof Lucas you and your wife have recently become parents. How has the arrival of a new member of the family affected your lifestyle and weekly jiu-jitsu schedule?
ㅤ
Prof Lucas: We are fulfilled by becoming parents recently, less than two months required extra attention and effort at home and at our school. We had the wisdom to program ourselves and enjoy this special moment without failing to make our commitments. I didn't stop teaching my classes as a Professor, except for the last school hours I didn't stay so I can help at home with all the care of our daughter. Regarding my weekly jiu-jitsu training, I kept it during the day, but with less intensity to feel rested at night when my father's side is more demanding.
ㅤ
GB: What adaptations have you had to make as a family man while maintaining your Jiu-Jitsu training?
ㅤ
Prof Lucas: The adaptations were diverse, such as the changes in schedules and the volumes of my jiu-jitsu training. It is essential that parents are prepared, making the process more natural for everyone. I realized that this would not be the time to seek high performance or prepare for some competition. I would have to find a balance to maintain my routine with my students and at the same time be willing to meet all the needs that a father needs to have for his family. I focused mainly on my daughter, my wife, my school, and consequently myself in these first months, thinking about returning in the medium, long term to the way I used to train.
ㅤ
GB: To finish up, what advice do you have for GB students balancing the demands of work, family, and training at the GB school several times per week?
ㅤ
Prof Lucas: I advise having common sense and enjoying every moment. No changes with you and your family, without creating expectations so you don't have frustrations, enjoy the process in the best possible way. Managing your time and organizing your appointments will give you all the autonomy to move forward. Taking advantage of the family atmosphere in our Gracie Barra schools makes it pleasant and easy to access the inclusion of training several times a week, again.
I feel fulfilled these today as a Professor and father Keeping the Legacy of Gracie Barra Alive.