It Happened at GB: Gracie Barra Jacksonville's at Five Grappling

On November 8th 2014 three of Gracie Barra Jacksonville's top sponsored competitors were participating in the prestigious FIVE grappling North American Invitational Championships. Top Jiu Jitsu athletes from all over the world converged on Miami and the battles began.
Professor Roberto Cuartero soon got the news of something he had never seen or heard of occurring in Jiu Jitsu. His 3 Gracie Barra warriors were on fire! After winning over 20 matches and 2 absolute titles their necks were heavy with medals, but the biggest rewards were yet to come. As the day came to a close they looked in amazement when out of hundreds of competitors and an equally high number of great teams they had achieved a team overall award in gi and no-gi.
With hard work and dedication these 3 athletes carried the shield for Professor Roberto and for Gracie Barra. 2 of these athletes also earned one year sponsorships by both winning absolute titles in gi as well as no-gi. Oss!
Gracie Barra Jacksonville overall Team Awards
CONGRATULATIONS GBJAX Warriors Luri Lucius,Daniel Holmes and Juan Romero!  
Check some pics below: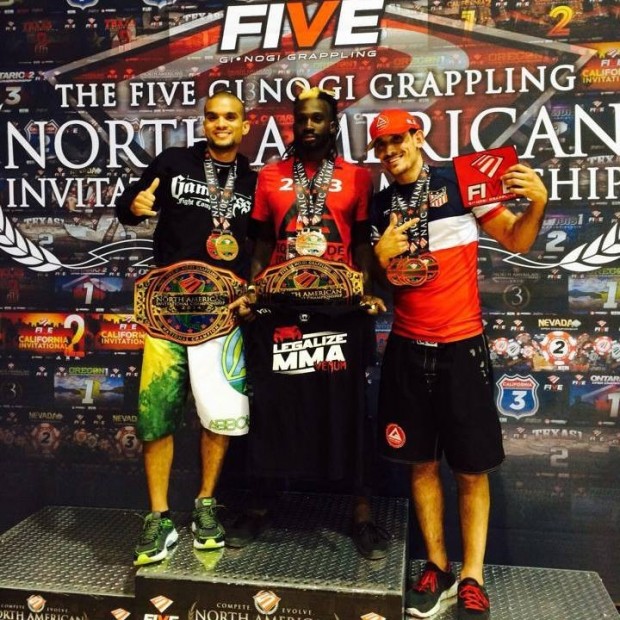 Gracie Barra Jacksonville is located in North Florida and headed by Prof. Roberto Cuartero an Aparecido "Bill" Faria Black Belt
Gbjacksonville.com
904-716-8600