GB Interview: Otavio Sousa
A dream doesn't become reality through magic; it takes sweat, determination and hard work." 
His thoughts on Great Habits on Brazilian Jiu-Jitsu, ADCC, and His Goals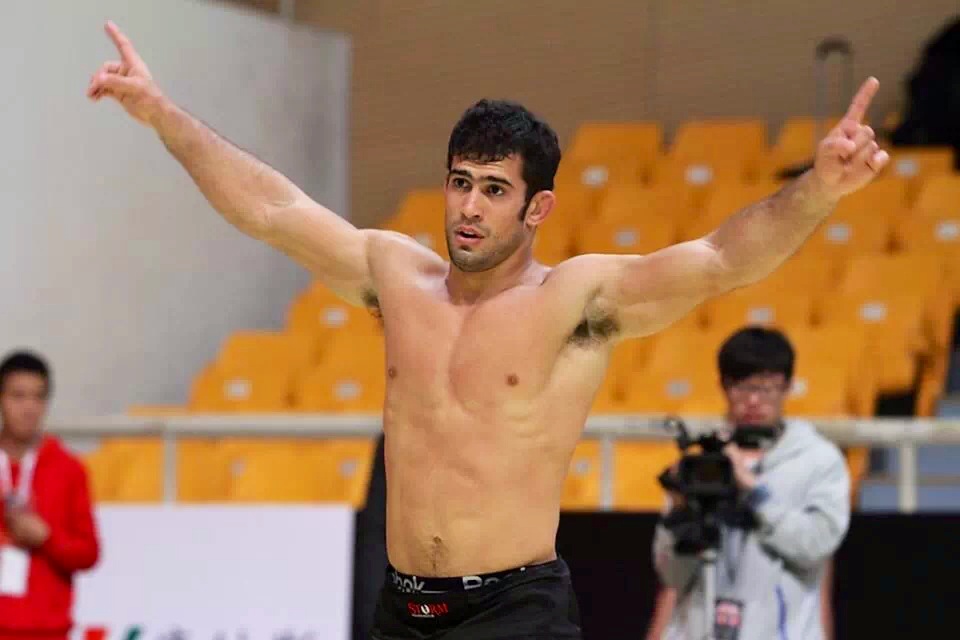 Once in a while, we feature the "who's who" in the world of Brazilian Jiu-Jitsu. And with the number of Brazilian Jiu-Jitsu artists that are making waves in terms of being the best, to be called a living legend is just an honor to anyone who dedicate their lives for the sport.
As to each and everyone's goal is to be better in Jiu-Jitsu, as we also establish habits in BJJ, so does the Black Belts of Gracie Barra.
Prof. Octavio "Steamroller" Sousa is a dedicated martial artist. Coming from the lineage started out by Master Carlos Gracie Jr., training under Professor Ze Radiola as well.
GB.com: Professor, how are you. It's been a while since we got you in our pages
Prof. Octavio: I am doing great. Very happy with everything that happened to me this year. I worked hard and I train hard the whole year and the results couldn't be better.
GB.com: ADCC in Beijing sounded really awesome with the inclusion of your match with Benson "Smooth" Henderson. I am a huge fan. Tell us about the match.
Prof. Otavio: It was great to be competing in the ADCC. I remember I used to watch the ADCC on the internet every time, and I also went to São Paulo in 2003 to watch. I always told myself I would compete in the event. It was an honor to be invited to the event and I'm happy that I  placed second in my debut. Regarding my second match against Ben Henderson, it was an honor for me to fight him at the ADCC, I am a big fan of him and I'm used to watch all his fights in the UFC. I pulled him to the guard and kept attacking him the whole time from my close guard and eventually I menage to get a omoplata on him, he tried to pick me up, this way he could slide his arm out but as soon he started that I grabbed his arm and I pushed up putting a lot pressure on his elbow joints making him tap. I talked to him after our match and he was very cool, it was nice to met him. Very humble guy, an example of champion to a lot of people.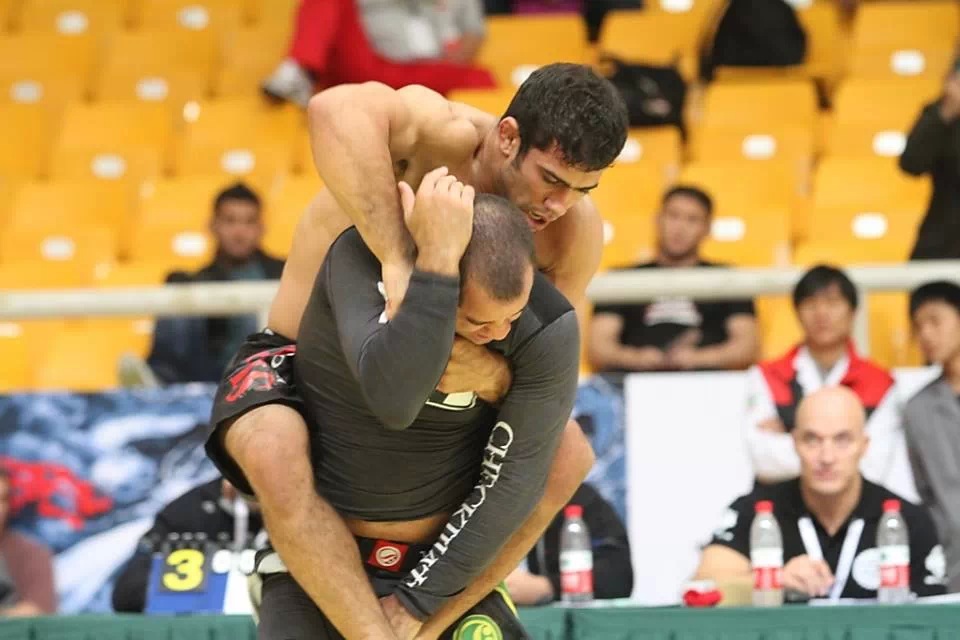 GB.com: So what changed since we last had you in our pages?
Prof. Otavio: Many things happened since last time we spoke. I have accomplished many more titles. This year I defended my title in the middle weight division at the Worlds wining my second World title as a black belt two years in a row and one of my goals is to get into the hall of fame, so I still have a lot to do.  I Also got a silver medal on my debut at the ADCC, So I think things are going amazing so far in my life and I will keep working hard to stay that way. I am very grateful for having so many people around who helped me achieve everything I wanted, specially my girlfriend Marina for being on my side the whole time supporting me.
GB.com:  Tell us what made you decide to fly half-way around the world for a tournament
Prof. Otavio: The ADCC (Abu Dhabi Combat Club) is the most prestigious tournament  involving professional athletes who have been successful at the highest levels of jiu-jitsu, wrestling, judo, sambo, shooto and mixed martial arts.The ADCC is often thought of as the Olympics of submission grappling. I got that from Wikipedia. And It's very accurate! And when I got the invitation from the organization I didn't think twice about traveling across the world.
GB.com: So where do you go from here?
Prof. Otavio: My next goal is defending my world title again and to get even closer to the hall of fame. Probably before the Worlds I am going to compete in a couple other tournaments to get ready for that. This year I am going to teach my first training camp at Gracie Barra Seattle from November 3 to November 7. AIso,  I am planing on teaching a few seminars around Brazil in the end of the year in São Paulo, Piauí and Recife..
GB.com: Any training tips? Tell us about your Jiu-Jitsu habits.
Prof. Otavio: One of my Jiu-Jitsu habits is waking up early to train even when I am tired and my body is sore. I keep telling my self: "no excuses." Someone in somewhere right now is working hard getting ready to take my spot. So when I think about that, it makes me motivated to go to the academy, either to train Jiu-Jitsu or to do some work out like condition exercises, or wrestling, run on the mountains, lifting weights, this all help me to stay strong and to improve my Jiu-Jitsu.