Fabio Costa: Bringing Jiu Jitsu to the Peach State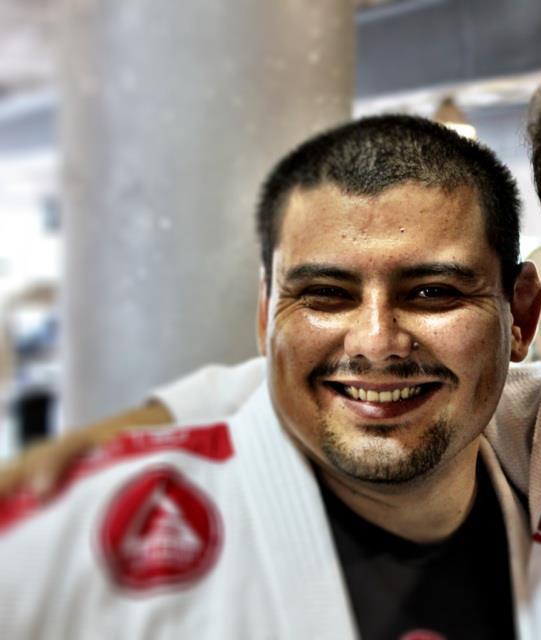 Professor Fabio Costa is leading the way for the expansion of Gracie Barra in the state of Georgia.  As the regional director of the South Fabio is working hard to carry out Master Carlos Gracie Jr.'s vision of having one school in each city of the world.
When did you start Jiu Jitsu and why?
I am a big mma fan and when I came to USA in 1995 I did not see many schools around so I tought I would learn and open my school in the USA. I started Jiu Jitsu on September 12, 1995. I started mostly by the influence of 2 friends, current black belts from Gracie Barra as well, Professor Juliano Leiro and Professor Junior Bombeiro. One of them had already started and the other was about to. They told me that Professor Jucao, that was coming over to teach, had trained with the Gracies and that to me was enough.
Why did you chose Georgia as the place to open your Gracie Barra school?
Georgia sounded good to me since it had been chosen for the 1996 Olympics. I thought it would be a great state to have huge tournaments. From the very beginning I felt welcomed. The southern hospitality won my heart and I have great friends that have been with me since the beginning, like Professor Vic Rosati and Professor Vito La Selva.
What do you like most about your new home?
People think that Brazil is very different than Georgia, and it is, but you would be surprised over how many similarities they share. Starting with the southern hospitality, as I mentioned earlier and there's a town named Mariettta, that is like a little piece of the state Goias. Today I live in front of 200 acres of reserved natural forest.
Who are some of the people that are helping you out in Georgia?
GB Georgia was home for most of the black belts that came from Brasilia. Many came through and to name them all would take a while. Professor "Dande" was one that stayed in Georgia with me and helped me form an amazing team. We currently have 7 black belts in the state, Professor Guilherme "Corvo" who teaches at Georgia HQ, Professor Ururahy "Cabecinha", Professor Vic, Professor Vito, Professor Joshua "Foquinha", Professor Felipe De Paula. We have 4 Premium schools in the State of Georgia, with 5 more signed up for. At Georgia HQ we have a big team who assist me on various different positions. I'm just going to try to mention a few of the ones that have been with me for a long time. Marcia Carvalho, Josh Trampas, Andy Payne, Jim Lenocker, Dereck Clark, Andrey Kransnopeyev, Max Laneo, Leonardo Mendes, Jason Lehnert. We are a big team, and I wouldn't be able to achieve all that I have without these people and many more who have been with us along the way.
What is your vision for Jiu Jitsu in Georgia?
We have 12 main cities that we would like to have at least one school. We have 4 opened and 5 are pending, so the goal now is to get 12 premium schools in these strategic cities, following Master Carlos Gracie Jr.'s vision of 1 GB school in every city in the world.