Gracie Barra has a phenomenal tournament outing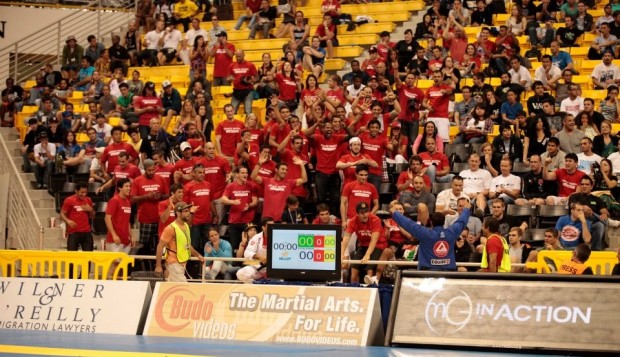 This past weekend Gracie Barra had an amazing outcome at the Jiu Jitsu World Championships in Long Beach, California. The team took second in both the Adult and Novice category's and took home nearly 50 medals.
These great results can be attributed to our student's hard work, their instructor's phenomenal teaching, and stellar training camps but together by professors Ze Radiola, Draculino, and Romulo Barral.
One of the biggest stories of the weekend was how Gracie Barra Irvine's Otavio Sousa won the middle weight world title at Black Belt. The Ze Radiola black belt shared his keys to success this year;
I feel I was more focused this time around. This time I did a better job of working out, eating, and my teacher came up from Brazil to help out. Last time I was in the States and he was in Brazil."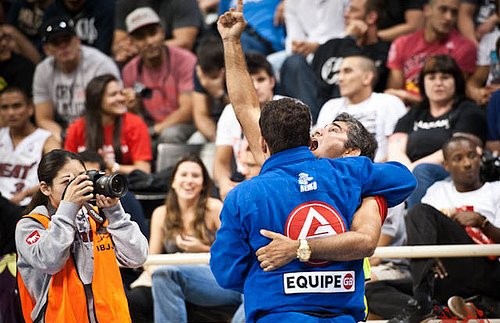 Another big story was how Gracie Barra Northridge's Romulo Barral won his third world title at the black belt level and his first since suffering a devastating knee injury in 2010.
I'd gone through a rough patch; I'd injured my knee, lost my confidence. So I went home, talked to my friends and family, and they said I couldn't quit, so now I'm back and got my confidence back."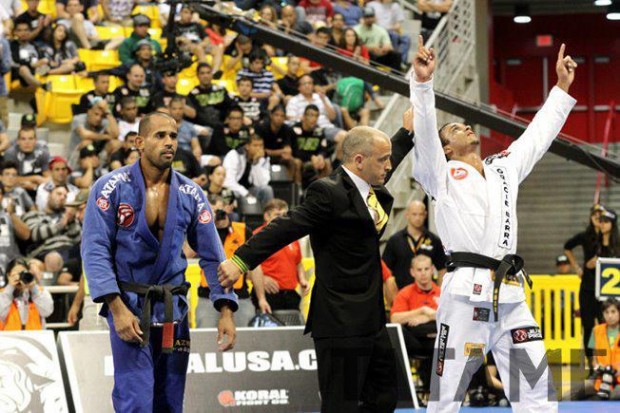 The tournament festivities got even better when the next day Professor Ze Radiola was honored at the Orange County Conference by Master Carlos Gracie Jr. for all of the work he has done with the competition team.
Congratulations to all the Gracie Barra fighters who worked hard to fight in the world tournament. Just having the courage to step on those mats makes you a champion.