Competition Mind Set with Prof. Ulpiano Malachias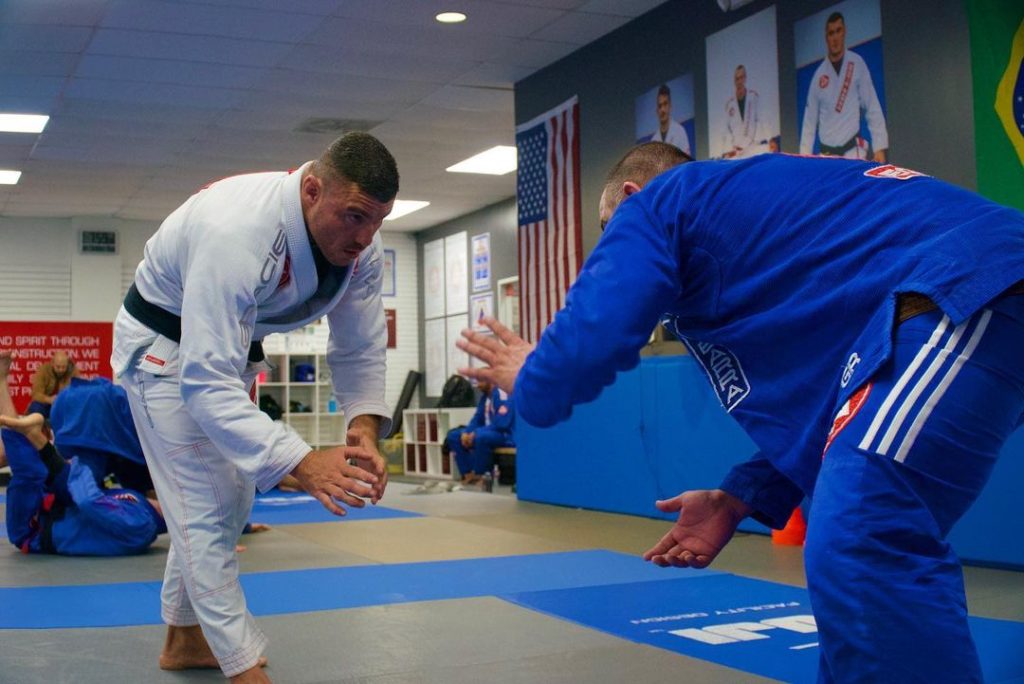 "…you will be unbeatable, you are going to be a champion"
ㅤ
Prof. Ulpiano Malachias of Gracie Barra Westchase talks this week about mental focus, feeling nervous before competing, and the key to GB Team success.
ㅤ
GB: Can you share with the GB Online readers about the preparations weeks and months before getting ready to compete in a major tournament? What is the weekly training like?
ㅤ
Prof. Ulpiano: Three weeks before the competition, we try to push the pace hard. Try to do as many rounds as we can – like a competition. Our routine – usually we train every day for 2 hours of competition training. Followed by an hour and a half of physical conditioning training. We have a company called Fighter's Choice to help us with the recovery and all of the supplements that we need.
ㅤ
GB: What is the difference between entering a BJJ tournament to have fun and gain experience and preparing to try to win a major competition at a high level?
ㅤ
Prof. Ulpiano: When you compete just for fun, you go to the tournament, you try your best, and whatever is the result, you go home happy. That was the idea of the code that Gracie Barra used for a long time. Winning or losing…you learn. It's not such a matter of winner or loser. It's when you have the mentality of gaining experience and just for fun.
ㅤ
When you want to compete at the highest level and you want to be a  champion, first of all, you can not accept defeat. Losing is not even a contest. You can not think "if I lose"…this does not exist. So we try our best here when we get ready for a major tournament.
ㅤ
So for a major tournament, we believe in:
1. Focus
2. Commitment
3. Consistency
If you have focus, you are going to get all of this. You are going to get right there, you will be unbeatable, you are going to be a champion. That is the mentality that we have for a major tournament.
ㅤ
GB: Some competitors say that they learn as much from 1 competition as they do from 3 or 4 months of regular classes at the GB school. Why is this true? What can a student learn only by competing?
Prof. Ulpiano: Competition is not about who is the best. Competition is about who can put the strategy to work better? So this thing we say that you learn more in a competition than in 3 months of training -because for example if I go to a guillotine and I miss, and I give the guy 2 points and I can't reverse him and I'm out.
ㅤ
It's not that you learn any new techniques or positions, but you learn a better usage of your strategy. In competition action, it's more than actually in training. Because in training if you tap or somebody passes your guard, it doesn't really matter. But in a competition, you can't have that happen.
ㅤ
GB: What would you say has been the key to your and your team's competition success?
ㅤ
Prof. Ulpiano: I think the key for our team to succeed is the union, the brotherhood, and the spirit of a team. We are all training to improve the group. Our main focus here is not just one person, it is the group. I think this is what makes our group strong.
ㅤ
GB: What advice do you give to competitors who are dealing with nerves and stress before a competition?
ㅤ
Prof. Ulpiano: To experience the nerves is normal. If you don't have the butterflies if you don't have the nerves…if you are not asking yourself "what am I doing here?" …you are not in the right mindset. It's normal to have nerves. But you have to be able to control them. When you shake the opponent's hand and the referee says "combate!" you have to be able to put everything behind and focus on all of the training and hard work that you did for weeks leading to that tournament.
ㅤ
GB: Would you like to give a shout out to any sponsors, coaches, or training partners?
ㅤ
Prof. Ulpiano:
I would like to give a shout-out number 1 to Gracie Barra and Master Carlos Gracie Jr. and Prof. Draculino for always giving me the best guidelines in life to become a better person and a better competitor. And also, I would like to give a shout-out to all of my students here at Gracie Barra Westchase. They are the ones to motivate me and push me to get better every day.
ㅤ
IG: @pianojiujitsu
ㅤ
See also: Gracie Barra Kids Jiu-jitsu with Prof. Bryan Waltz
ㅤ
Credits: Mark Mullen
Gracie Barra Black belt based in Asia