7 Tips For Brazilian Jiu-Jitsu Newcomers
Are You Thinking About Starting BJJ? Follow These Great Tips to Get You Going
By now you've seen the hundreds of advertisements on the internet about Jiu-Jitsu. You've seen it on the talk shows and even on The Simpsons.  There is no doubt that Jiu-Jitsu is gaining popularity by the second. There are reasons why Brazilian Jiu-Jitsu is so great and why a lot of people are into it. Now, you've decided to get into it. Gracie Barra gives you tips on getting into Jiu-Jitsu, and at the same time debunking myths about it.
Tip #1: Have an Open Mind
This is going to be something new for you. Brazilian Jiu-Jitsu offers a different lifestyle. There is a huge difference between your life outside the school. There is a great positive culture on the mats. There will be pressure. The instructors are going to push you beyond your limits. They will make you sweat. All because they know that you can do it. The other seasoned students will make friends with you. The instructors will set rules about the school; how to treat other students, why you need to come on time, safety protocols etc. Students will make friends with you since we treat everyone as family in here. Keep an open mind for all of this and we guarantee that you will have a great time.
Tip #2: Ask. Ask. Ask.
If you have questions about the program, then by all means ask. There is no harm in asking questions to the instructor about the techniques that they are teaching you. You may ask the instructors while during break or before/after class. If you cannot execute the technique properly, or if you're confused about it, approach an instructor and get some clarification.
Tip #3: Know Gracie Barra's History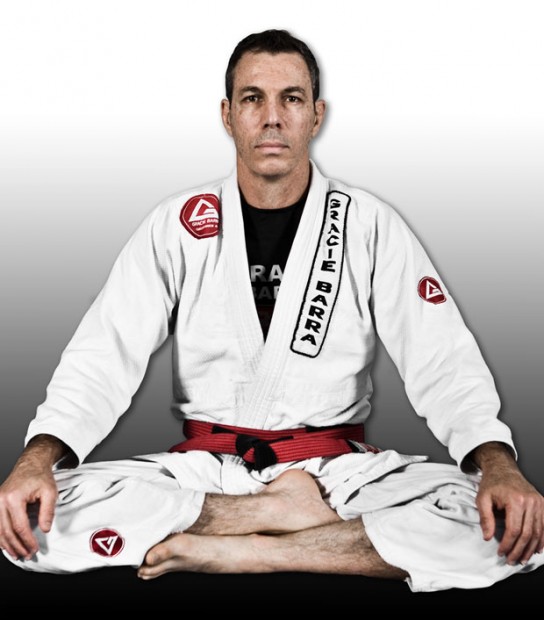 The lineage of Gracie Barra goes a long way.Brush up on its history by checking the internet for more information about it. Your level of appreciation of the art will increase by getting to know how it all started. There's a vast amount of material on the internet to choose from relating to how Gracie Barra started. Knowing your lineage will help you appreciate more of the art!
Tip #4: Be On Time for the Warm-up
Arriving earlier than your scheduled training class will give you a chance to get settled and join the warm up. Warming before training will help you keep up with the training regimen of that day. Most importantly, warming up prevents injuries!
Tip #5: Don't pressure yourself… yet.
As a new comer, take baby steps. Gracie Barra has a well thought out structure for students. We make sure that we are developing you gradually. You will learn all of the techniques in time. If you feel that you are not fit enough, trust us, you will be soon. Take it a day at a time. That healthy body feel will all come to you soon enough.
Unnecessary pressure can bring frustration. Gradually adapt to the training regimen. Give your body time to do so.
Tip #6: Have a training buddy
This is one of the best ways to get in shape. Having someone you know join you on the mats will keep you motivated. It can be anyone you know! It can even be anyone in your family. Brazilian Jiu-Jitsu is for everyone and there is no harm in inviting one or two of your friends to join you to train. Having your loved ones join you in training is a sure fire way to get all the support you'll need.
Tip #7: Have Fun!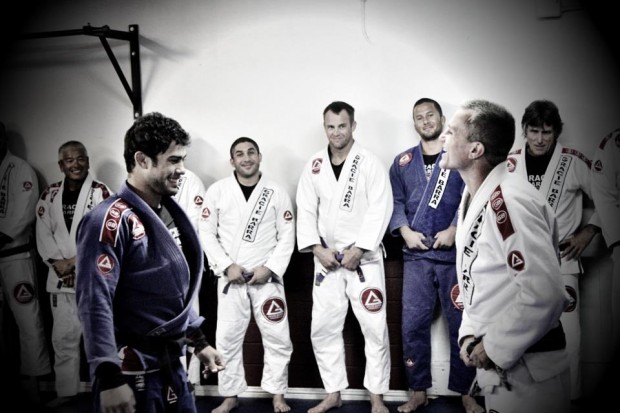 Training over at Gracie Barra is never a drag. It will always be fun. While we put the fun factor into training, it's all up to you if you are open to the idea of an atmosphere where learning and fun are mixed altogether. There are lots of ways to have fun at Gracie Barra; tournaments, lessons, new curriculum every now and then, seminars, events etc!
Deciding to train in Jiu-Jitsu is one of the most worthwhile activities that anyone can ever have. Enjoy getting into the art!
What you are about to experience and immerse into can change your life. It will change the way you see things. It will change your disposition. All for the better, of course. Enjoy your training and see you on the mats!