As a full time bjj instructor I see many different personality types on the mats every week. There are some negative habits that I have seen many students exhibit and it is my responsibility to identify them when they are occurring and protect the students from each other and sometimes from themselves!



Here are 4 Things to avoid in your training in Brazilian jiu-jitsu. In over 10+ years of teaching bjj classes I have found these negative things are both commonplace and correctable.

1) Don't be the "Let's just go easy" ~ LJGE guy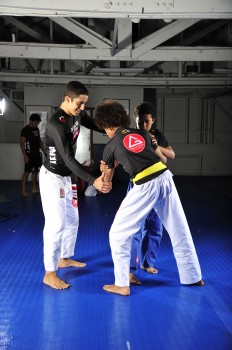 Every academy has the LJGE guy. He cautions his partner before the roll that he has an injured (fill in the blank) and wants to "just go easy". After the fist bump LJGE guy leaps on his opponent with the ferocity of an enraged chimpanzee and is going anything BUT easy!
Woe to the partner who allows LJGE guy to progress to a favorable position! As soon as LJGE guy sniffs a submission he will increase his intensity to 100% in a desperate attempt to gain the tap. When he is countered, he will tap out from exhaustion and gasping for breath lay immobile on the mat.

I suspect that the LJGE guy is less than confident in both themselves and in their jiu-jitsu. He needs to be reminded that this is ONLY TRAINING and the primary purpose is to develop your technique and not to win some type of gym rivalry.

If they really want a more intense roll, fine. There are plenty of competitors in the academy who will oblige them. But they destroy the trust that is essential with your training partners.

2) Not tapping

Just about everyone who trains bjj for any length of time has learned this the "hard way".

You are caught in an arm lock by your opponent, but you feel if you just twisted a little more to one direction and bridged you can make your escape. POP!! Something just painfully cracked in your arm 🙁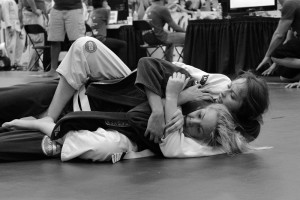 Later that night, with an ice pack on your swollen elbow joint, you chastise yourself for not tapping sooner and wonder how bad the injury is. I understand the competitive mentality of bjj students. I understand tough competitors don't want to surrender easily. I get that.

However, there exists a dividing line between being tough and being smart. It comes down to if you can train a certain way and still stay on the mat?
How effective is your training method if you are injured and can not come to class? Missing months of training because of a failure to tap once is one of the very worst things you can do in your bjj training.

The best attitude to take when you get caught in a submission is "Ok, you got me. Tap! Now let's go again!"

3) Too much strength
This is the biggest thing I see with white belts with a few months experience. Their technique is not yet developed but they have started rolling. "When all you have is a hammer, every problem looks like a nail."

Without sufficient technique to escape a position, they explode with a colossal bench press effort and somehow manage to throw the opponent off the top. It seems like success to them but I ask them this question: Would that strategy work against someone who was bigger and stronger than you? Could you perform that action when you are tired? Does one need a 300lbs. bench press to use that escape?

This is closely related to the dreaded "spazzing". When the student finds themselves losing a position they abandon all of their techniques, revert to instinct and thrash about wildly – all too often elbowing or kneeing their training partner in the mouth!

Remember the techniques of jiu-jitsu are meant to be applied using optimal leverage, timing and precision. How else would the smaller Master Helio Gracie have been able to defeat much larger, stronger opponents?
Observe the black belts roll in your academy. Notice how little strength they are using. Notice how they are not holding their breath or gasping with exertion. This should be your goal.

GB Professor Josh Russell has a great saying on using too much strength: "If you are breathing like a farm animal, you are probably rolling like one too!"

4) Training hurt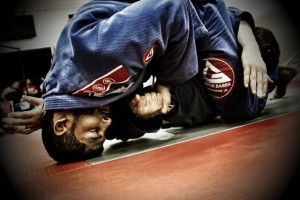 This is the one that often requires the intervention of a coach or caring training partners. Unfortunately, training injuries are part of the reality of training bjj.  The body is a remarkable self healing organism. So often, when you visit a physician their advice is "Just let is rest. Don't perform any movements that cause pain." Sound familiar?

The difficult part is staying off the mat and allowing the body to perform its healing work. You just have to be patient. Your strong desire to train bjj is counterproductive at this point. I saw a student who had a horribly swollen and discolored finger. I asked when they had originally injured the finger? To my astonishment they said "2 months ago"!

In their enthusiasm to keep training, they returned to class before it had healed and continually re injured themselves. That poor digit never had a chance to get better. The best advice is the advice that is most difficult to take: stop training until it fully heals or the injury will persist or even worse…be damaged even more seriously.