Gracie Barra Teaching BJJ To Judo Olympians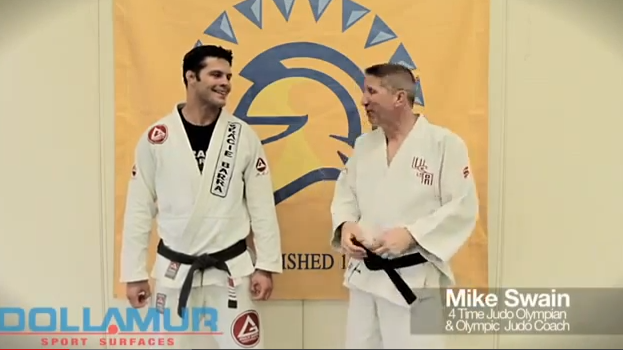 Professor Flavio Almedia Teaches BJJ to Judo Olympian Team at San Jose State University
Gracie Barra San Clemente Martial Arts Instructor, Professor Flavio Almeida, went to San Jose State University to teach Brazillian Jiu-Jitsu to an Olympian Judo Team.  Even though the rules are different, cross training between both sports, it will only enhance your practice overall.
"Cross training between Judo and Jiu-Jitsu is the best thing for a Judo guy to do…There is a lot of techniques that apply for Judo, the more you train on the ground, the better you are going to get."" – Mike Swain (Four time Judo Olympian & Olympic Judo Coach)
Professor Almeida taught the Olympians transitions from the guard and side mount as well as submissions and sweeps.
Professor Almeida travels throughout the world sharing his knowledge about BJJ as well as the Gracie Barra Philosophy from Master Carlos Gracie Jr.