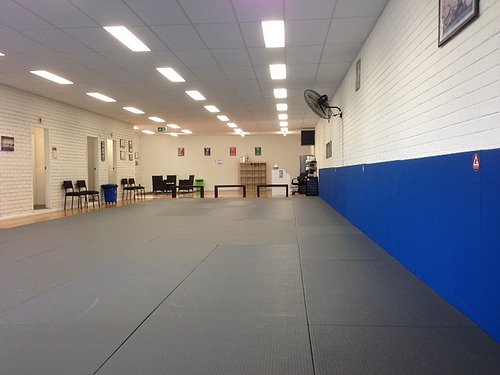 Bringing the GB Lifestyle to Australia
Professor Julio Guerra took a life-long dream into a reality: His own school. Having fell in love with West Ryde, he dedicates himself to give the community a taste of the Gracie Barra lifestyle (aside from the chokes and armbars that everyone will enjoy).
How did you get into BJJ?
Well I started training back in 1999 in my hometown (Volta Redonda-RJ) I convinced my mom to buy me a GI to start training Judo. The Judo classes lasted for 4 months , as the was no more judo classes, and I had a pretty new GI. I found a place close to my home that had Jiu Jitsu classes ,that's when I got introduced to BJJ.
Great History. So Tell us more
In 2004 I come to Australia, I was blue belt at the time, and in Oct. 2005 already as a purple belt, I swapped from Machado JJ to Gracie Barra with Prof. Marcelo "Vietcong " Rezende .
After 3 years teaching at GB HQ in Sydney, I've decided that was time to get my own school if it was what I wanna do for the rest of my life.
So after a lot of research I found this awesome area West Ryde where it was really in need of some quality BJJ schools .
And here I'm , with a brand new GB school ready to change some people's lives.
So what motivates you?
Be able to share my bjj knowledge with my students in so many ways .
Will there be anyone working with you in the school?
As of now, it is only me who is working in the school.
What is your personal philosophy about learning BJJ?
Learn all the aspects about bjj and be able to identify what is the best game against anyone.
Time to invite the students to the school!
For anyone looking for the best quality bjj school in the area, our doors are always open for everybody.
Come check it out and try out one of our classes!!!