Join GB Georgia Saturday for a Women's Self-Defense Seminar!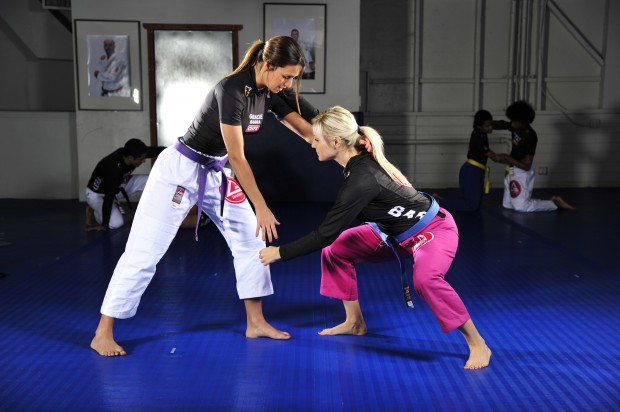 Spend the Day with Us Learning & Watch UFC 157
If your Saturday is not yet completely booked for other things, mark it as a Gracie Barra day. Spend time with the Gracie Barra Pink Team of Georgia and get a chance to win a pink team basket!
Also, Saturday marks the UFC"s very first women's title fight. UFC Bantamweight Ronda Rousey takes on Liz Carmouche for the undisputed women's bantamweight title of the world!
Join the men and women of Gracie Barra Georgia for a great time this Saturday! Please see attach flyer for more details!
So who's for Rousey?