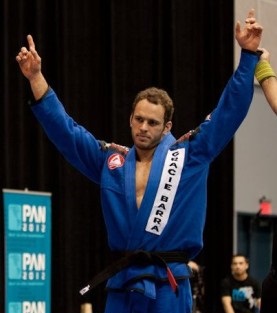 Summer Ain't Over Yet! More Summer Camps in Europe! 
Seasons are awesome. Not only in the United States where Gracie Barra remains an active entity in making sure that everybody in this planet gets to learn Brazilian Jiu-Jitsu. We really think that Brazilian Jiu-Jitsu is slowly becoming for everyone!
Victor Estima will be holding his annual Summer Camp this August. The Mundial gold medalist will be the one handling the show. So prepare for days of sweating, grinding, and lots of Jiu-Jitsu.
Those thinking of traveling all the way to Europe, fret not! You  may read "Surviving Nottingham" in here for travelers tips and destination packages.
For more info visit graciebarranottingham.com