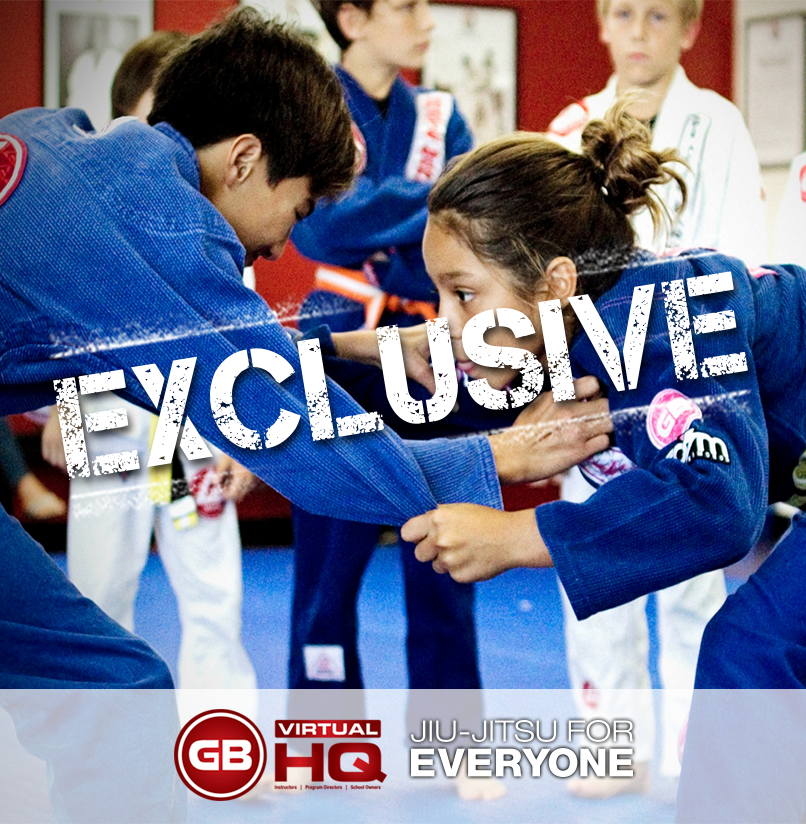 As we've been discussing in other articles on the vHQ, in order to effectively build our schools and a strong future for Gracie Barra, we must develop and follow systems, strategies, and solid foundations. The foundation for the overall structure of the GBK Program relies on three core building blocks: GBK Program Structure, GBK Curriculum, and GBK Class Structure. In this discussion we are focusing on GBK Class Structure and the value it brings to your classroom and your youngest students – the future of Gracie Barra.
As you might recall, our GBK Program Structure provides us with the valuable divisions by age. This allows our Instructors to better meet the needs of the youth, who go through dramatic changes in physical, mental, and emotional abilities over the course of just a few years. Our GBK Curriculum further supports these divisions by providing us with what we need to teach at each level. To bring it all together into a solid foundation we have the GBK Class Structure. As this article will demonstrate, the GBK Class Structure gives us the details we need to better prepare for how to utilize the GBK Curriculum within each age group.
The GBK Class Structure: A specific plan for optimized progression
In order to effectively teach Jiu-Jitsu to the youngest of our students, it is essential that our classes maximizing the time we have with them in order to get the most out of our curriculum. To do this we have established specific timeframes within the allotted class period. Each timeframe is designed to be a reference to Instructors and Assistant Instructors as to how to operate each class. These specific plans incorporate the following into the GBK Class Structure.
Bringing these three pieces together help us to ensure that our students have an amazing training experience, but it also helps to provide an inherent an valuable component, especially in classes targeting youth: routine.
Continue reading the exclusive article The GBK Class Structure at vhq.graciebarra.com