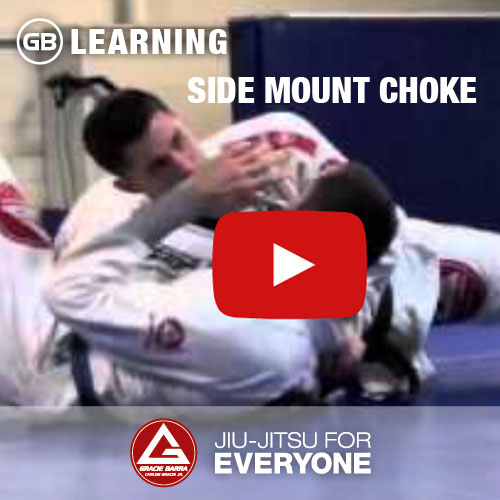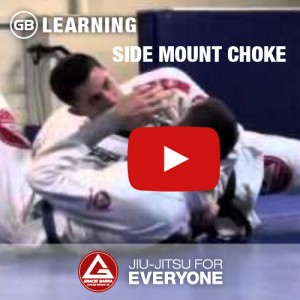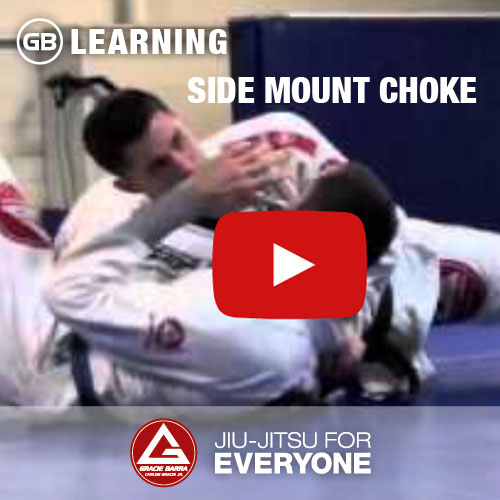 Side Mount Choke from Gracie Barra Chino's Rafael Oliveira
I love chokes. From the rear-naked to Magid Hage's world-famous baseball choke, choking with the gi on has proven to be an effective arsenal in anyone's offensive game line up.
In this video, Professor Rafael Oliveira Demonstrates the choke coming from the side mount. Prof. Rafael is an instructor / coach for Gracie Barra Chino. This choke is basically a variation of a cross collar choke from the mount.
Position before submission. Let this be your mantra.
Step 1: Establish control from the side mount: 
Step 2: Move to the North-South position to establish a grip on the back of the collar
Step 3: Move back to the side mount position
Step 4: with the free arm, grip the front collar and squeeze downward