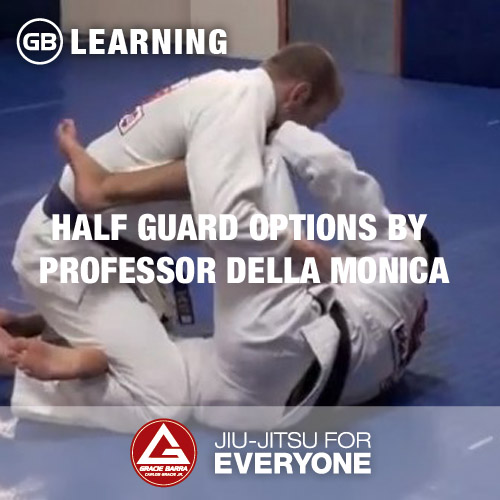 Appreciating the Half Guard 
Half guard, or alternatively half mount, is a less dominant position where one combatant is lying on the other, with the bottom combatant having one leg entangled. Sometimes the bottom combatant is said to be in half guard, while the top combatant is in a half mount respectively. Although, the term half-mount is not as famous as the position implies.The half guard is the position that is in between a full guard and the dominant combatant in semi side control.  Typically, the purpose of the half-guard is to keep the dominant combatant reaching the full-mount, or with sweeps and reversals. 
In this 4-part video, Professor Philipe Della Monica explains the half guard and options for different sweeps.