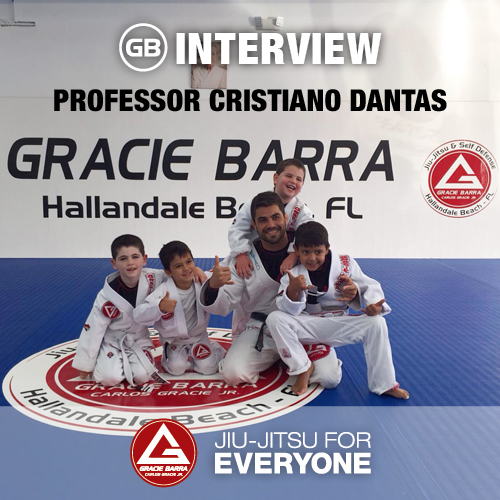 This week Gracie Barra Blog brings you an interview with Prof. Cristiano Dantas who has recently opened a new Gracie Barra academy in Hallandale Beach, Florida. Cristiano has interesting opinions on such topics as influences on your jiu-jitsu (on and off the mat!), how jiu-jitsu pushes us to positive change in our lives and jiu-jitsu for everyone.
"If you have a dream, you have to fight for it…"
GB: Can you tell the readers at Gracie Barra a little about your background?
Cristiano Dantas: I'm a 3rd degree black belt, Program Director and Head Instructor at GB Hallandale Beach – FL. I have been training for 21 years. I have been a black belt for 10 years total.
GB: Where did you grow up and how did you get started in brazilian jiu-jitsu?
Cristiano Dantas: I grew up in Barra da Tijuca, Rio de Janeiro. I started training when I was 13 years old.  I had some friends who already practiced Jiu-Jitsu and always say that if I did I would never stop training. I could see through the UFC the supremacy of Royce Gracie and Jiu-Jitsu techniques at that time and it made me really interested to know the effectiveness of this martial arts and my friends were right, I never stopped training.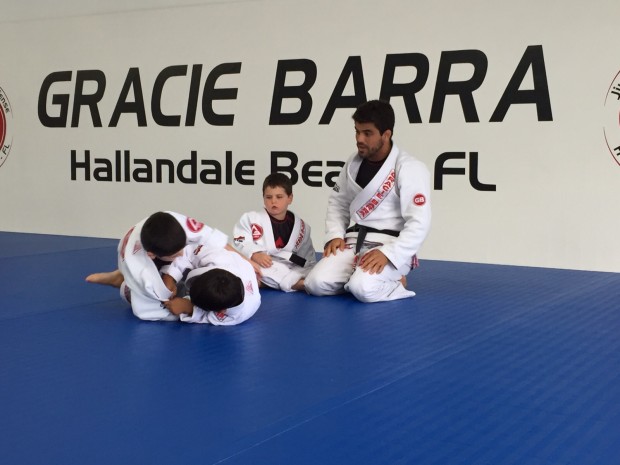 GB: Who have been the biggest influences on your jiu-jitsu and what did you learn from each of your professors?

Cristiano Dantas: All teachers had and has a very important role in my life on and off the mat, the role of the professors, not only built champions in Jiu-Jitsu  but champions in life through the teachings that we can take on the mat to out of the mat.
I can say that Professor Marcelo Rezende from Gracie Barra Sydney, Australia is my big influence what is happening today in my life.
In 2008 I moved to Australia to take a course and I had the honor and the opportunity to meet some of the best people I've ever gotten to know in my life.
I stayed in Australia for 4 years and I learned a lot with him on the mat, but mainly outside of it.
With his teachings I could better see things that happen in our lives and through the Jiu-Jitsu see them in different ways.
I wanted to leave here my big thanks to Professor Marcelo, because if I'm living my dream today, he is my inspiration to make it happen.
GB: What is the  most important life lesson you have learned from Jiu-Jitsu?

Cristiano Dantas: If you have a dream, you have to fight for it , because nothing falls from the sky and many adversities will appear along that way.
If you don't get to reach the sky ( your dream ) will get to reach the stars (close to it ).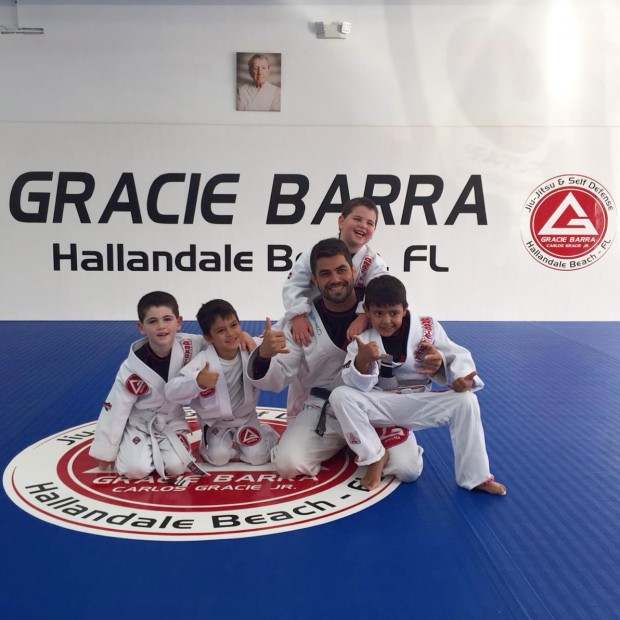 GB: How did training Jiu-jitsu change your life?
Cristiano Dantas: Jiu-Jitsu is a lifestyle.   That is why I believe that everyone can benefit from jiu jitsu, no matter your age or physical athleticism. The benefits of doing this martial arts for me go far beyond knowing how to protect yourself.
I truly believe it is a legitimate vehicle for positive change in our lives.
Jiu-Jitsu taught me the value of hard work, promotes my persistence, gets me to face my fears, builds my mental toughness, taught me to be humble, gave me confidence, helped me to get in shape and become more athletic.
So I am very grateful to jiu jitsu for all you have done and continues to do in my life.
GB: You have just opened a new Gracie Barra academy in Hallandale Beach, Florida.
Where in Florida is Hallandale Beach located? Tell us about the facility.
Cristiano Dantas: We are in South Florida.
We work hard to provide our students a school to which they are proud to call her second home.
In our school we have a lounge area, 1.000 sqf of Dollamur mat, office, change rooms, bathrooms with shower.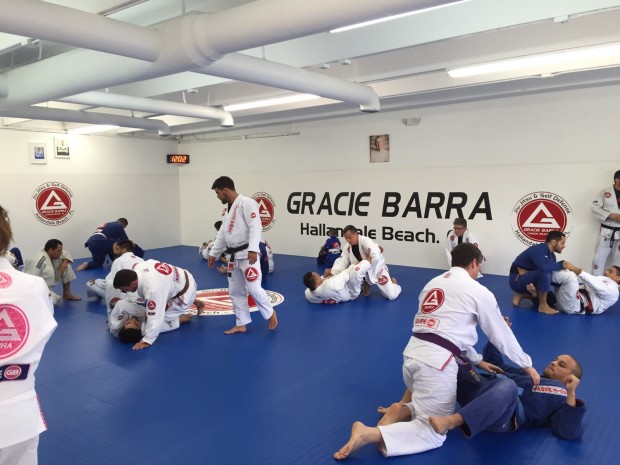 GB: Can you tell us about the exciting things you have planned at the academy?
Cristiano Dantas: We will follow exactly what's Gracie Barra doing around the world. We will provide Jiu-Jitsu for Everyone.
GB: What programs do you have in the academy for different types of students?
Cristiano Dantas: Future Champions, Fundamentals, Advanced, Black Belt, Womens, Private Training.
GB: Starting brazilian jiu-jitsu classes can be a little intimidating for many people.
Can you share a few tips for new students to bjj?

Cristiano Dantas: On the mat all are equal. Learn to defend does not mean learning how to fight.
The self defense knowledge will only enable you to avoid a dangerous situation most of the time – without hitting anyone.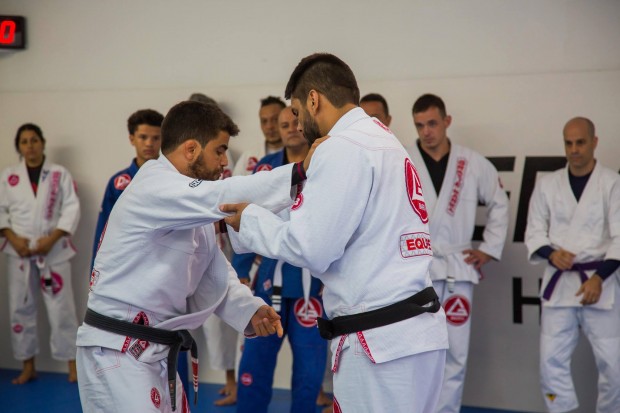 GB: If you can give a single piece of advice for bjj students who want to improve their games, what would that advice be?
Cristiano Dantas:Get out of your comfort zone during training and put yourself in conditions which you usually do not fall.  Repeat those positions several times to the point that they start getting automatic on your game.
Remember, in jiu jitsu you do not lose. You win or you learn.
Checkout GB  Hallandale Beach  Social Medias: