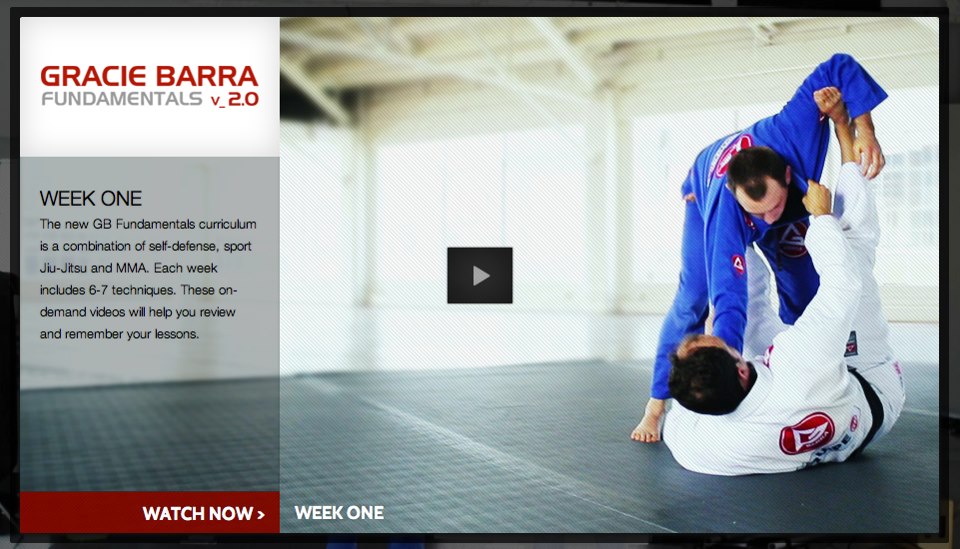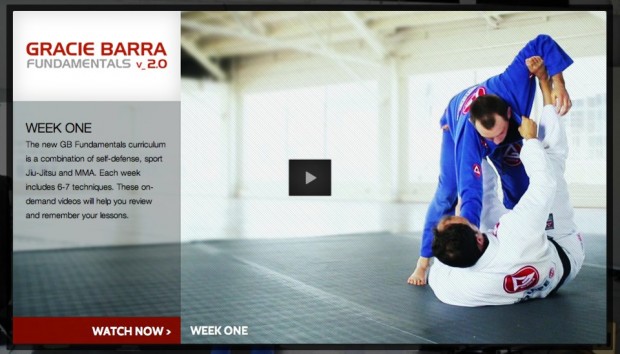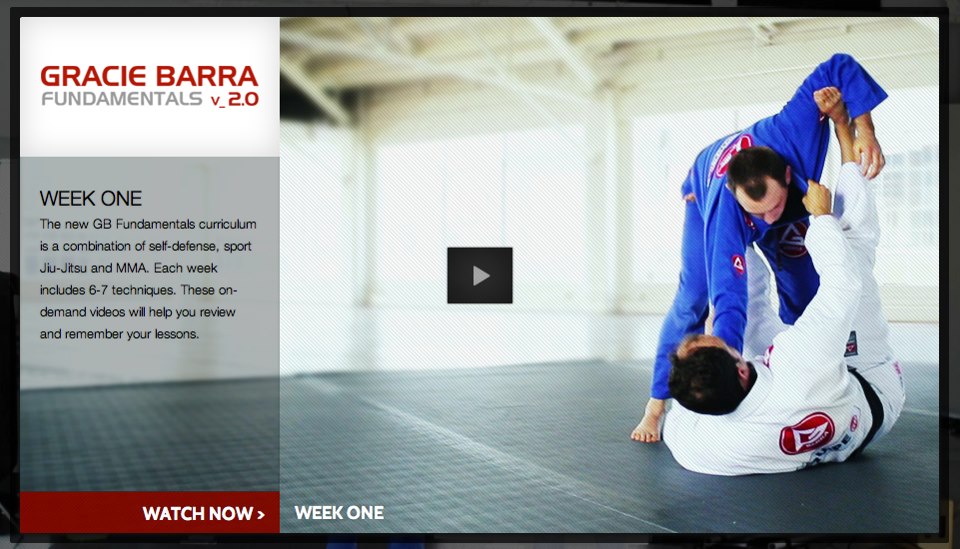 Available for Streaming to Your Android, Computer, or Other Mobile Device
The new fundamentals 2.0 program is now available to stream on your computer or mobile device.  Each week of the Gracie Barra Fundamentals 2.0 "On Demand" videos are available for $2.99. If you don't have the iPhone or iPad app you can watch them on your computer or Android device.
Learn techniques from the best.  Carlos Gracie Jr. and his team have created a curriculum with feedback and input from hundreds of Gracie Black Belt's. The GB Fundamentals 2.0 curriculum is a combination of self-defense, sport Jiu-Jitsu and MMA. Each week includes 6-7 techniques. These on-demand videos will help you review and remember your lessons to help you on and off the mats.
The "On-Demand" service allows you to watch any of our videos as many times as you want for a full year. Videos are shown in stunning HD quality and will stream to your computer or mobile device. Since these are high quality movies, make sure you have a fast connection to the internet to avoid any lag in loading the stream. Just follow the easy payment instructions. You can come back whenever you want to view the videos, just enter your user name and password.
Follow the link to start your journey today!  Fundamentals 2.0 On-Demand