The Globalization of Jiu-Jitsu – The First Athlete to Receive the Black Belt from André Nunes in Germany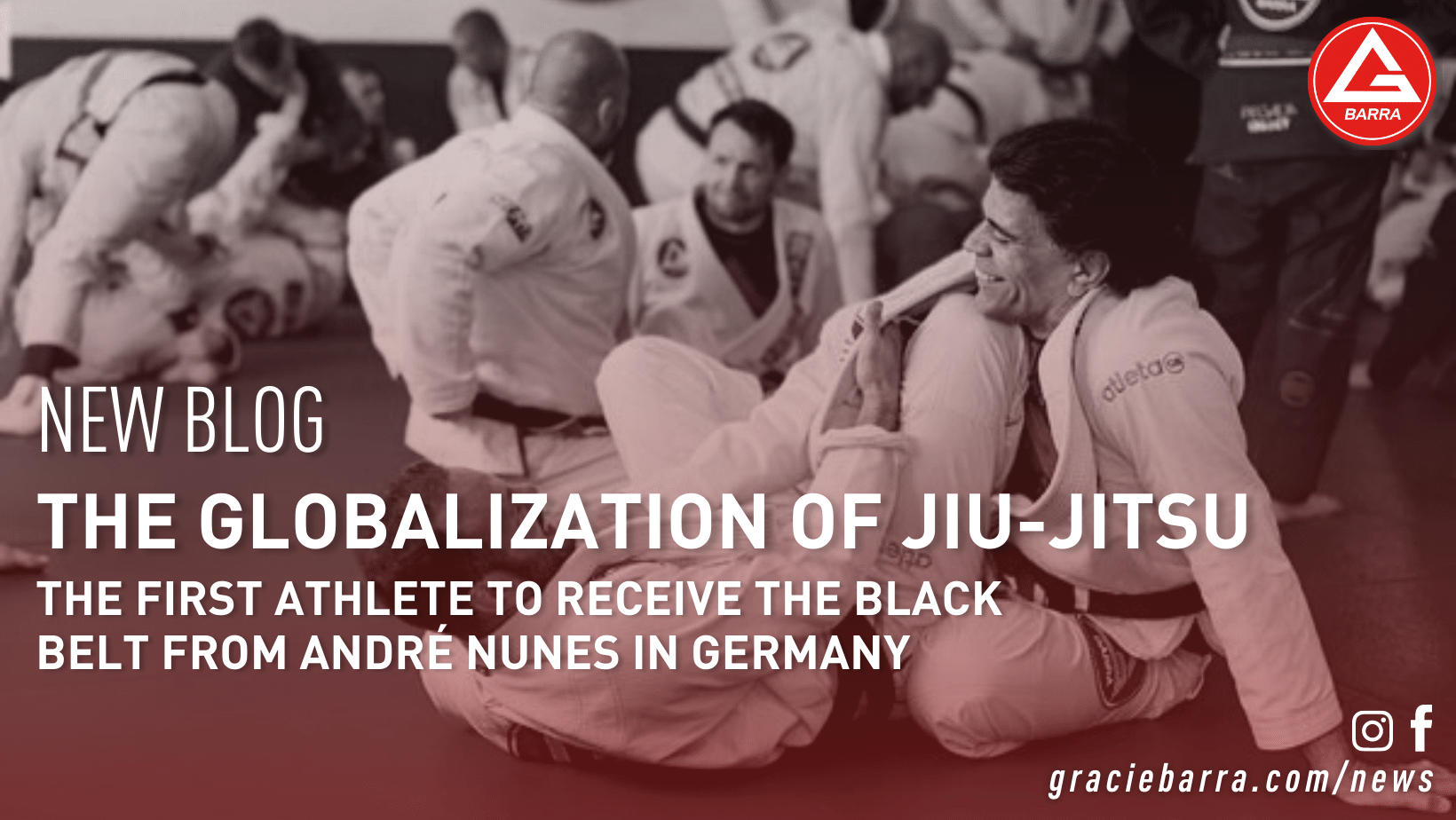 Jiu-Jitsu continues to spread deeper and wider around the world. As this happens, Jiu-Jitsu is becoming more a part of the fabric that makes up the country's identity. We saw this in America many years ago, and it continues to this day.  As a result of the expansion, amazing athletes are developing in countries we haven't seen much in the past.  An example of this is Eric Canelo. We sat down and talked to Eric and Professor André Nunez about his journey to Black belt and those who influenced him along the way.
Coach representing Gracie Barra in Germany praises Canelo: "Champion on and off the mats"
The path of every athlete to reach the Black Belt is full of stories of resilience and perseverance, and most of the time, they are unknown to many people. For the champion Eric Canelo, this journey lasted 10 years and his greatest legacy is the influence of Professor André Nunes and his schoolmate Peter Lobeck.
"The road to the Black Belt was the best journey I could ever wish for. It seems like yesterday, but it's been ten years since I stepped on the mats for the first time. In the beginning, everything is chaotic, and your perception of Jiu-Jitsu and yourself is limited. I had a perfect mix of influences from Professor André – who is obsessed with the sport mechanics and technique – and from a special friend named Peter Lobeck."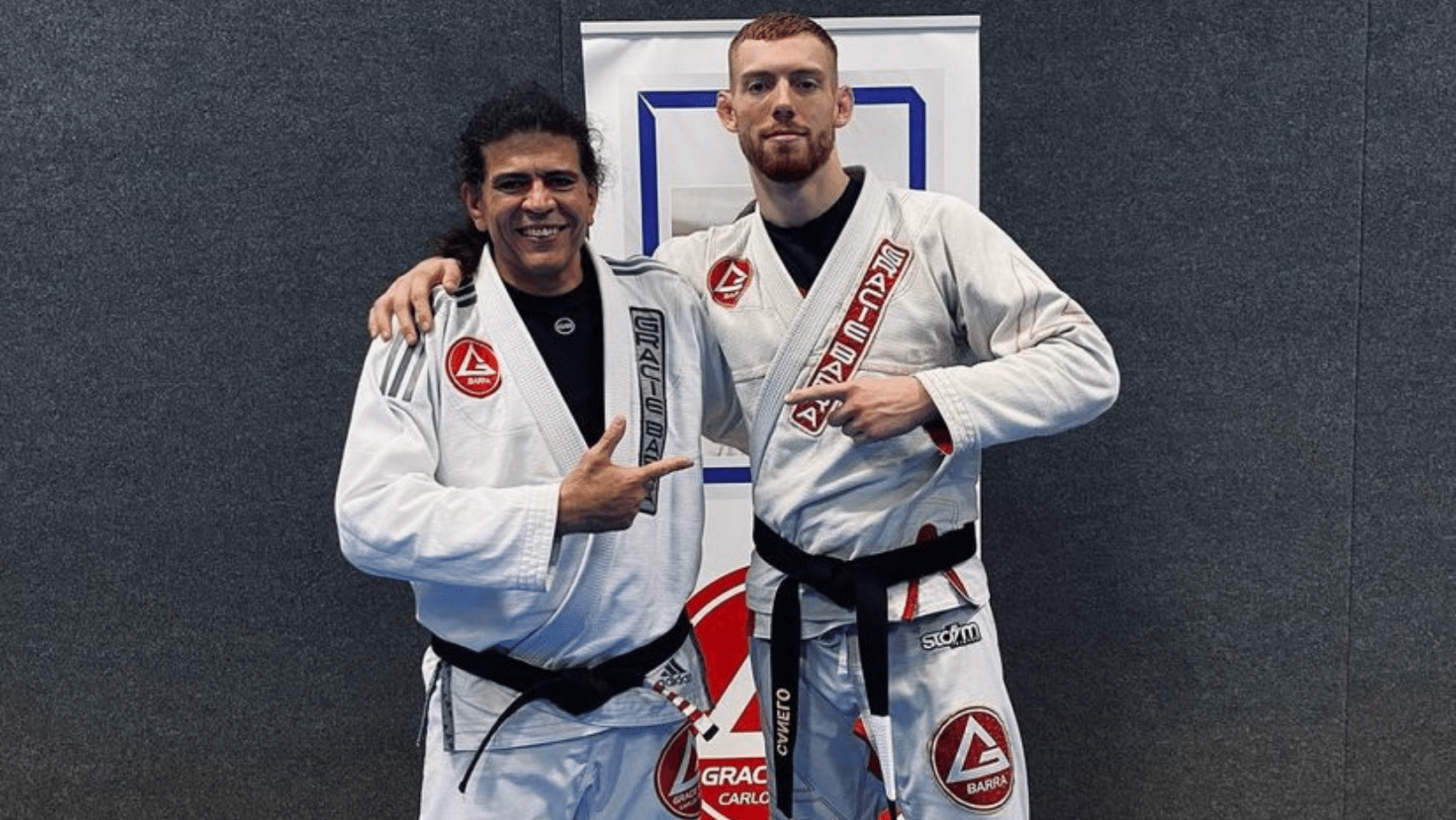 Canelo started training Jiu-Jitsu when he was 15. With an introverted personality, he used to feel insecure and frustrated by his short stature and by not being so communicative at that time. The first contact with Jiu-Jitsu happened because of a schoolmate with whom Canelo initially had a rivalry. According to Eric, during a disagreement at school, Peter Lobeck had a very dominant and impressive posture, which led him to seek out Lobeck and ask where he had learned those skills.
"At that time, he was a Blue Belt, and he was really kind to invite me to my first Jiu-Jitsu class. At first, I had no idea what Jiu-Jitsu was, but one thing is clear to me now: a big part of myself, who I am and all the accumulated energy I had could finally find their place. That feeling gave me a great relief, and at the same time so much curiosity."
With the purpose of developing the necessary skills, Eric decided to go on a trip to the UK, where he currently lives. There, he stayed in a hostel for almost one month and later shared a house with seven other Jiu-Jitsu professionals.
"I came to the UK with nothing. The only thing I had in my mind was to improve my skills and compete. I've had so many good influences on my Jiu-Jitsu, but eventually, you have to find out what's best for you and who you want to be. Jiu-Jitsu, and especially Professor André Nunes, gave me an environment where I can develop and absorb all the lessons that must be learned."
Here is the exclusive interview with Black Belt Eric Canelo and Professor André Nunes. Check this out:
GB: How do you feel about being the very first student to receive the Black Belt from Andre Nunes' hands?
EC: Professor André Nunes and I have a really strong bond and I am honored to receive the Black Belt from him. I am grateful for his guidance and unconditional care all these years. Being the first Black Belt sounds like a huge responsibility, but it also fills me with enthusiasm. The thirst for working and acting is greater than ever.
"Jiu-Jitsu has lots of potential in Germany. We have Judo, Greco-Roman Wrestling and traditional Japanese Jiu-Jitsu. Compared to them, BJJ is still something new. Curiosity and interest in training Brazilian Jiu-Jitsu keep growing over the years. We don't have many high-level Black Belts yet, but I believe it will change soon. I think every big city in Germany has some kind of Jiu-jitsu training, but Gracie Barra is still not widespread.
The infrastructure and tools are there, so I'm eager to see this future and how much we can grow in Germany." -Eric Canelo
GB: What are your expectations of protecting the Red Shield now as a Black Belt?
EC: My expectations with the Red Shield have never changed much. The moment I received the Black Belt, I felt a huge responsibility. During all those years I was on the "receiving side." I've been like a sponge that absorbed all the knowledge and took advantage of any opportunity that GB had to offer. Without this structure and network, I think everything would have been more difficult. Now I feel it's time to give back, establishing the Gracie Barra culture with Professor André and my good friend Max Geisinger, who shares these same dreams. I also want to represent the Red Shield in competitions and be the first German to become a GB World Champion.
"Eric Canelo has been with me since he was 15 years old. At the beginning, he did not stand out from the others. But he's always been very committed. He had the talent to learn a technique and execute it on the very same day. That feature caught my attention. So we took advantage of his talent by developing specific strategies and games that worked and still work very well in competitions. Naturally, we also need to count on his dedication, discipline and ambition to overcome limits, and Canelo has plenty of those. To wrap up this recipe, he is a humble, correct and definitely a good person. He is a champion on and off the mats."   -Professor André Nunes
GB: How was this teacher-student relationship with André Nunes built and what is it like today?
EC: Professor André made my connection with him a lot easier. He accepted me as I am and never tried to force me to do anything. I didn't talk much at first, so my communication back then was basically listening. Each session had a particular goal, and my job was to apply the technique of the day. Due to this trait, I would pay more and more attention to the teachings. But don't get me wrong. I wasn't like the most talented type. Some people caught the moves much faster than me. I failed and I was defeated many times, but one thing was clear: I always tried my best and had a very strong willpower. I used to keep repeating in my mind that training and competing Jiu-Jitsu were not different things. If I do Jiu-Jitsu, I have to compete. Nobody forced me, but everyone around me was living it and believing in it. I started winning local and regional competitions, but for me, that was just another part of practicing Jiu-Jitsu. During that time, Andre and I shared many amazing things.
"There are some important factors: first one is being loyal to the mission of taking Jiu-Jitsu to everyone, and this was taught to us by Master Carlos Gracie Jr., which allowed the number of students at my school to be very high. And when there is a large universe of students, the possibilities of generating champions are much greater. It's not about focusing only on champion athletes, but on the quality of Gracie Barra program classes.
That facilitates the emergence of new generations of champions. I don't have specific competition classes and all my champions came from GB1, GB2 and GB3 programs. I teach many seminars a year and that helps me a lot to adjust and improve my teaching skills. I also strongly encourage my students to join me and participate in Gracie Barra Seminars, Camps and Conferences. Those events are, in my opinion, extremely important to update knowledge, strengthen ties with other teachers and keep us more connected and aligned with the same goal: to promote a healthy lifestyle, and work with vocation and motivation to do our best"-Professor André Nunes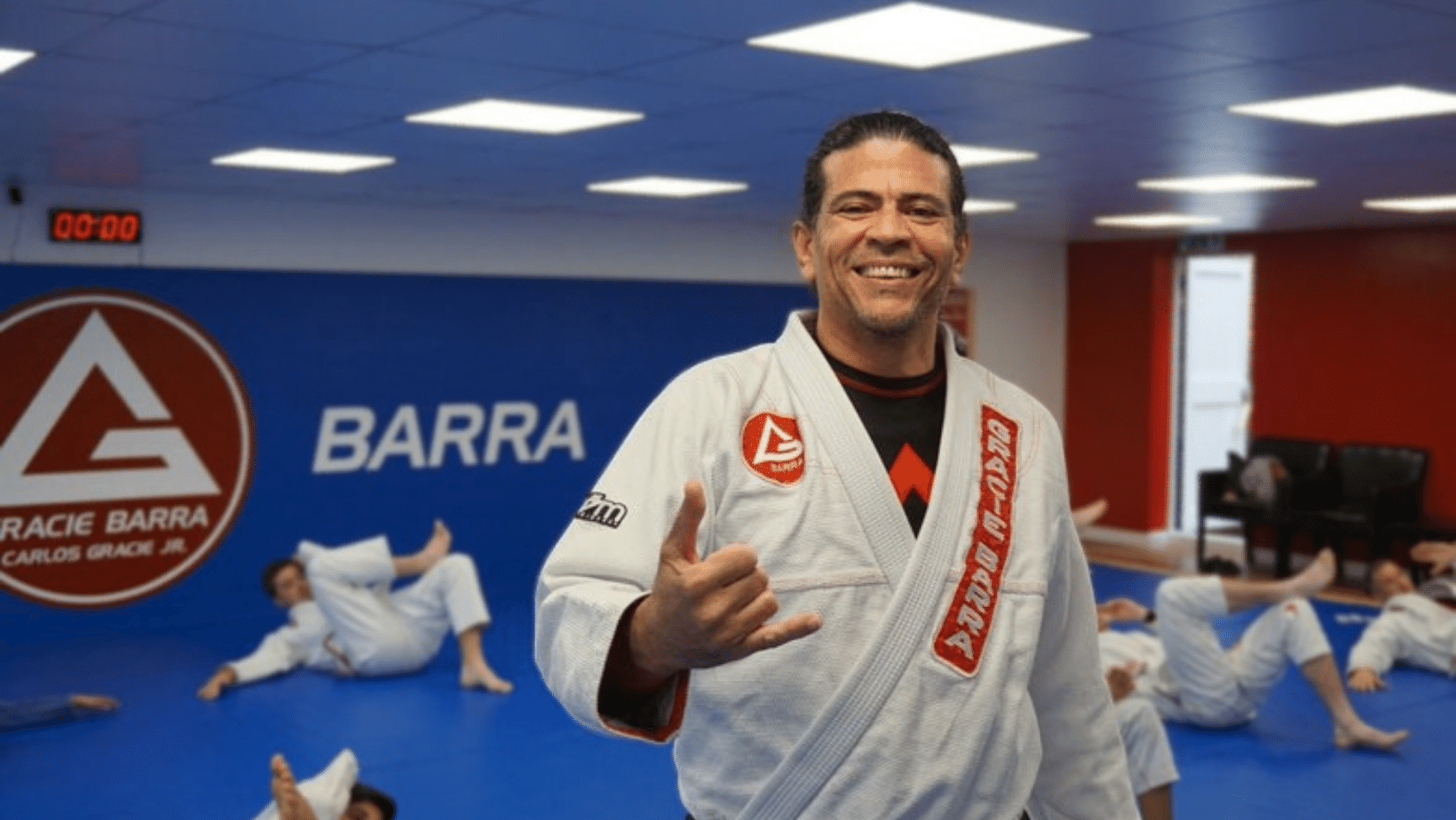 GB: After reaching the first high-level GB Black Belt in Germany, how do you think this could influence the growth of the sport in the country?
EC: Personally, I think that everyone should practice Jiu-Jitsu or at least give it a try, and if I can influence them to do so, I would be more than happy and proud of it.
I understand that I am one of the first here in Germany, and that I can be a role model for those who come after me. I have many personal goals, and when I achieve them, people will see it and they can start thinking that this career may also be a reality for them. We can't do anything alone, but with the help of those following us, we can establish a great Gracie Barra culture in Germany too.
"I'm a Black Belt now, but stopping making progress is not an option. I'm so grateful for all the memories, experiences, and the love and support I've received from everyone who's been a part of this journey. Now I'm ready and excited for the next ten years. Thank you all for reading this interview.
I hope you have understood a little about me and my journey. I follow my dreams and if I can inspire you to do the same, whatever you are trying to accomplish, that will make me more than happy. Commit yourself, stick to a plan, adjust it as you go, and be patient. After all, everyone works in a unique way, so you need to find what works best for you. You'll never know what the best for you is if you're afraid to fail or stop trying new things.
And my last message is: believe in Jiu-Jitsu and what it can do for you and others. Promote the Red Shield in your community and enjoy the process" –Eric Canelo
Blog Written by Alicinha BJJ, a Gracie Barra Brown Belt