GB Euro Training Camp [Registration CLOSED]
The GB Euro Training Camp 2014 will take place in Lisbon, Portugal beginning Friday, January 16th and ending Tuesday, January 20th at Estádio Universitário de Lisboa, Av. Professor Egas Moniz, 1600 – 190 LISBOA

Get Ready for the European Championship with Gracie Barra
Gracie Barra will be hosting an official Training Camp for the second time in Europe.
The Estima Brothers Braulio and Victor will lead the team's preparation along with many other renowned Gracie Barra Professors in Europe such as Flávio Almeida, Marco Joca, Marcio Feitosa,  Zé Radiola  and more . The team of instructors assembled to lead the camp is among one of the most capable and experienced in Jiu-Jitsu.
GB Euro Training Camp Costs and Early Registration Discount. 
There is an 100.00 Euros Registration fee to join the GB Euro Training Camp. This fee includes all four days of training. In Case you would like to register for single days, the registration is €30.00 per day.
All participants must register online by completing the form below and paying with credit card or Paypal. Keep in mind the space is limited to 150 participants.
Gracie Barra Athletes who had 1st or 2nd place on adult division for IBJJF or WPJJC tournaments on the past 12 months will have their registration covered by Gracie Barra (email support@graciebarra.com for the coupon code).
Get a Free Official EQUIPE GB 2015 T-Shirt
All participants registering for all four days of the Gracie Barra Euro Training Camp 2015 will receive a free gift from GB Wear: the exclusive official EQUIPE GB 2015 T-shirt.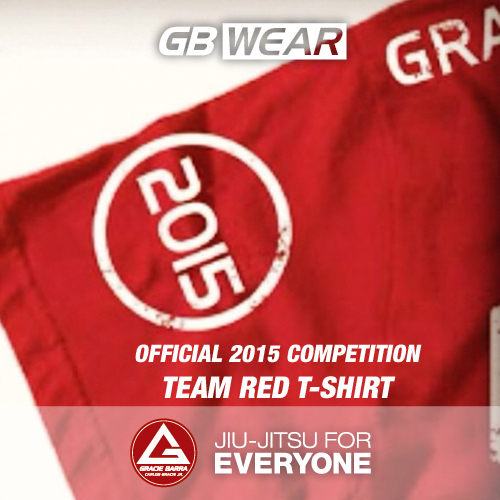 Hotel
There are many affordable hotels in the area where around the venue of the GB Euro Training Camp. We are currently identifying the best hotel deals and will soon place more information here.
Hotel Deals by Ibjjf 
Campo Pequeno
51 1000-081 lisboa- Portugal Telf: (+351) 217 826 210
discounted price
single 55 euros
twin 62.5 euros
breakfast included
Reservations by email: campopequeno@alifhotels.com
Reservation code: jiujitsu-hotelalif 2015
Hotel Nazareth
Avenida Antonio Augusto de Aguiar no 25-4º 1050 – 012 Lisboa – Portugal
Telf: (+351) 213 542 016
discounted price
Single: 41,90 euros
Double/Twin: 46,90 euros
Triple: 65,90 euros
Quadruple: 75,90 euros
Continental breakfast included
Reservations by email: reservas@hotel-nazareth.com
Reservation code: jiujitsu-nazareth 2015
Training Camp Dates/Times
Friday, January 16th to Tuesday, January 20th.
10.00am to 12.00pm – ALL LEVELS.
Training Routine
Coming soon.  
Address
Estádio Universitário de Lisboa, Av. Professor Egas Moniz, 1600 – 190 LISBOA