It Happened at GB: amazing seminar to benefit at GB Georgia
"A POSITIVE ATTITUDE CAUSES A CHAIN REACTION OF POSITIVE THOUGHTS, EVENTS AND OUTCOMES. IT IS A CATALYST AND IT SPARKS EXTRAORDINARY RESULTS."
Last month, Gracie Barra Georgia held an amazing seminar to benefit an important cause.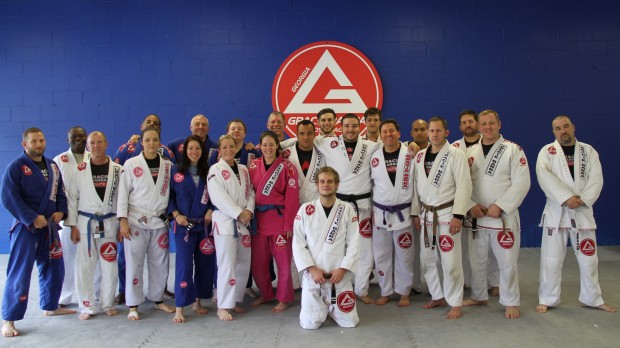 Coach Andy Payne has had Crohn's Disease since 2006, and last month he did a benefit seminar at GB Georgia to raise money for this cause.  With over 30 people attending, he was able to raise 650 dollars in donations, of which 100% will be given to the CCF to aid in finding a cure for this disease.
Hearing things like this make the GB Family particularly happy.  It is nice to know that Jiu Jitsu can change and help improve people's lives but, it is really special to see a member of the Gracie Barra Familly using the skills he learned at Gracie Barra to benefit people off the mats and in the community.
Congratulations to all the staff of GB Georgia.
We are so proud of you!
Check the video below:
http://www.youtube.com/watch?v=msL7HOhSE4U&feature=share&list=UUQyh4mvJVhfRxIX0NxUDV4g&index=6