GB Interview: Professor Vinicius "Draculino" Magalhães.
Prof Draculino is one of the most well known Gracie Barra instructors who started training at the original Gracie Barra Academy in Barra de Tijuca, Brazil. Gracie Barra caught up with Prof. Draculino when he was running the Gracie Barra Team training camp at Gracie Barra HQ in California. In this interview Prof. Draculino talks about competition training, his academies in Texas and rolling safely for older bjj students.
GB: Can you tell the readers at Gracie Barra a little about your background? Where did you grow up and how did you get started in brazilian jiu-jitsu?
Professor Draculino: I was born and raised in Rio de Janeiro, Brazil, on the Barra da Tijuca neighborhood. I first started martial arts in Judo, at 6 years old and did all kinds of other sports during childhood. BJJ I started at 13 years old. All consequence of my friendship with guys like Renzo, Ralph and Ryan Gracie, who used to surf with me.
read also: Self defence vs. sports bjj : How Important is Self Defence Training in BJJ?
GB: Who have been the biggest influences on your jiu-jitsu and what did you learn from each of your professors?
Professor Draculino: My Master Carlinhos Gracie is my biggest influence because he not only taught me techniques but the whole way of life of Jiu-Jitsu. But also two great professors that forged me also are Renzo Gracie and Jean Jacques Machado. Roberto Gordo also was my MMA coach when I was a competitor in that field.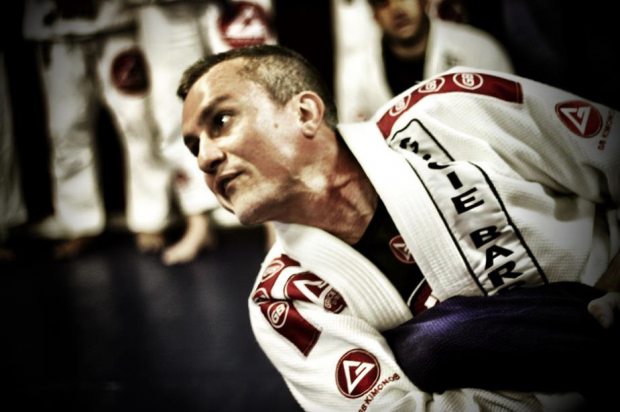 GB: You are instrumental in running the Gracie Barra Team training camps before the major competitions. Can you explain how the camps operate to prepare the competitors for battle?
Professor Draculino: I come and only do the last adjustments. Camps are normally one week only so I try to inspire and correct more than anything. It has been working well if you look at the results : )
GB: How do you conduct the competition training sessions at Gracie Barra HQ? How do you bring the athletes to a peak for the competition? (example: do you do specific/positional training, conditioning sessions, strategies etc.)
Professor Draculino: I have to be careful to push them without hurting them and compromise the performance on the competition. So I push them in a safe scenario with lots of specific and strategic training.
GB: You have are based in Houston, Texas in the USA. Please tell the GB readers about your academies in the area and your affiliate schools.
Professor Draculino: I own two schools: GB Texas ( the HQ in the state) and now GB Pearland.
But just in Houston alone GB has 7 schools. Our group is strong and growing. I'm the regional director for the state and I try my best to keep the vision of the Master alive and well.
GB: You have been training jiu-jitsu for many years. What are your secrets to continue to stay in great physical condition, injury free and keep training everyday?
Professor Draculino: Almost 32 years. I think consistency is key for a long run journey in JJ. Like every other sport, if you compete and train at high level, injuries can happen but JJ is far more than competition and it is perfectly possible to train and live the lifestyle with minimal injuries.
GB: Can you give spome advice on how older (+40) bjj guys should roll to stay injury free and roll with the big, strong young training partners?
Professor Draculino: First of all, always warm up well. Then avoid training 100% hard at the beginning. Pace yourself until body is ready for a harder roll. Also never neglect defense skills. It saves your life on he long run.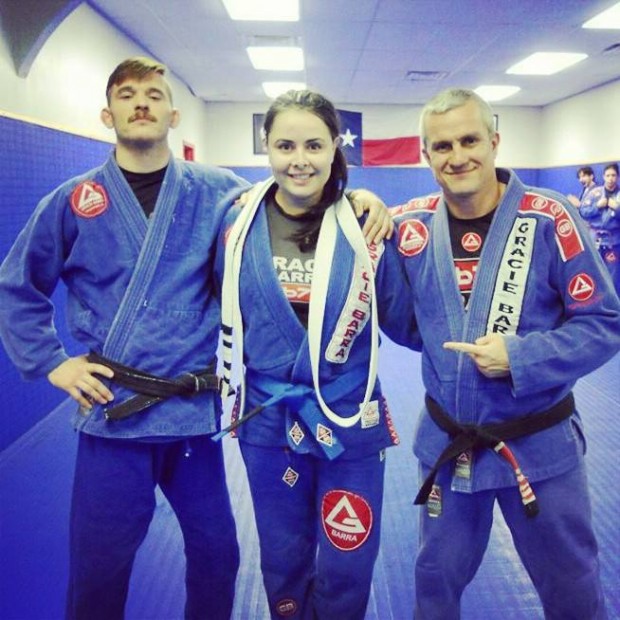 GB: What aspect of brazilian jiu-jitsu do many students overlook in their training?
Professor Draculino: The defense and stand up skills.
GB: What are your interests outside of the Bjj academy? Can you tell us something interesting about yourself that most Gracie Barra readers would not know?
Professor Draculino: I love surfing and I hate that I can't do it often. Besides that I pretty laid back with a normal family life. Work-home-work. I graduated in Law in Brazil but don't practice. And a funny thing is that I'm a World student and fascinated with the human history.
Credits: Mark Mullen
Gracie Barra Black belt based in Asia
Twitter: @MarkMullenBJJ