GB JiuJitsu Pasadena's Orlando Sanchez Black Belt Promotion this week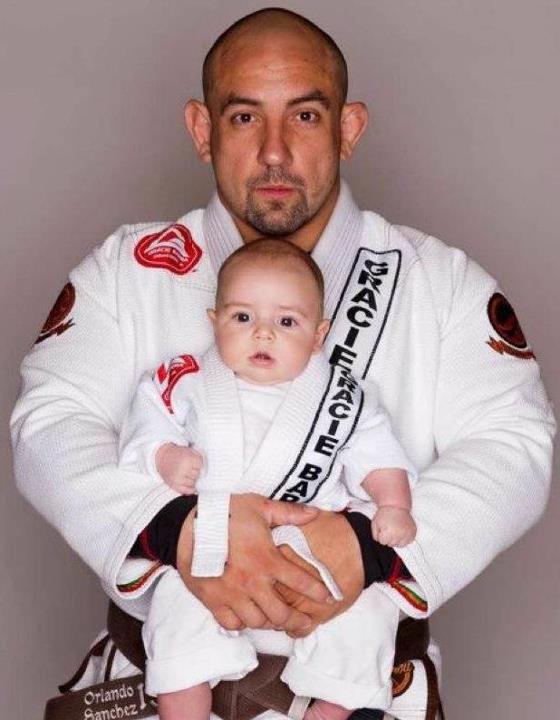 Orlando Sanchez Receiving His Black Belt on the 19th of August
A black belt in Jiu Jitsu symbolizes commitment, hard work and determination. It is only in martial arts that such honor is celebrated and welcomed. When an individual refuses to fail, decides to move forward in his path to become one. Gaining a black is one of the highest honors given to the members of Gracie Barra. The same goes the same to all of the Gracie Barra Jiu Jitsu black belts around the world who walks in the path of Jiu Jitsu. But for now, let us all congratulate one of the newest "ordained" black belts of Gracie Barra, Professor Orlando Sanchez.
Professor Orlando currently owns and runs Gracie Barra Academy in Pasadena California. He also is the main instructor for the Gracie Barra Kids' Training program, which as we know aims to produce future champions.
Native of Puerto Rico, Prof. Orlando has earned his way up the in the competitive world of Brazilian Jiu Jitsu by winning a numerous gold medals in the Pan-American Jiu Jitsu championships,  as well as two more in the Brazilian Nationals. Aside from formal Jiu Jitsu tournaments, Prof. Orlando also holds a perfect 2-0 record in Mixed Martial Arts; defeating his opponents in spectacular stoppage.
Known for his kind demeanor and positive outlook, Professor Orlando embraces excellence as passion; as he constantly tells his class about being "champions in life."
Prof. Orlando received his 3rd stripe in his belt brown belt back in February this year. The promotion could not wait further as he will be earning his black belt in a couple of days from now; The date is 19th of August, Professor Orlando Sanchez will be formally recognized as a black belt in Brazilian Jiu Jitsu.
Here is the Event's Poster with more info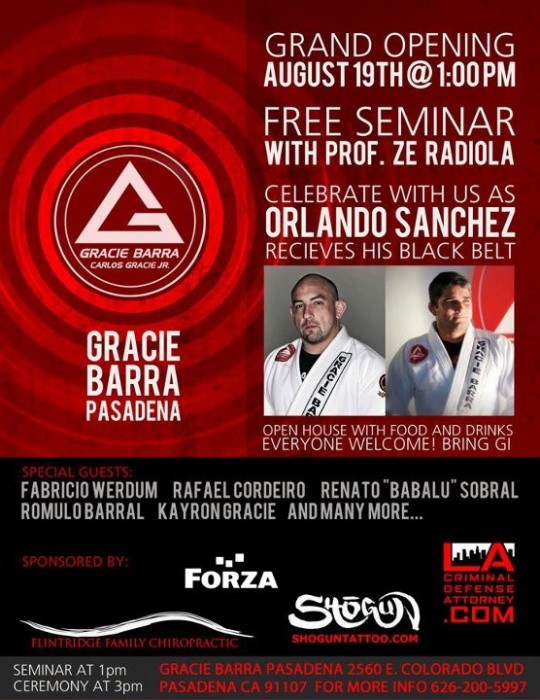 Everyone is welcome to attend this special moment for our dear brother and comrade. And by the way, there's free training with the man of the hour himself, Professor Orlando Sanchez, Brazilian Jiu Jitsu Black Belt!
Find Gracie Barra Pasadena 

  Follow @orlandogbdena