Prof. Ulpiano Malachias on Leading a GB School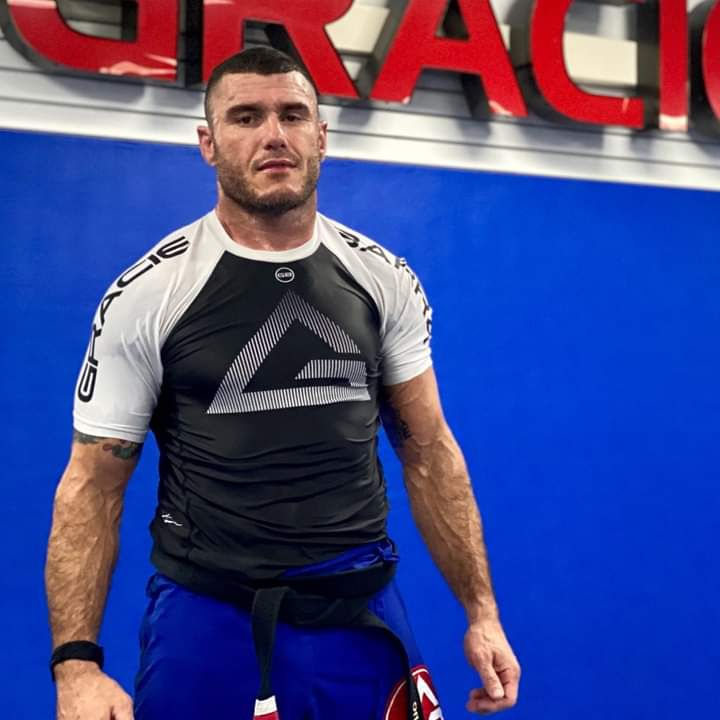 "My philosophy it's #1 be loyal to your team and training partners"
ㅤ
Prof. Ulpiano Malachias is the owner of GB Westchase in Houston, Texas (and soon to be 2nd GB school) and very passionate about being the head instructor of a Gracie Barra school, competition and jiu-jitsu philosophy.
ㅤ
GB: First, let's introduce you to the GB Online readers. Can you tell us about when you started training Jiu-Jitsu and how you joined the Gracie Barra team?
ㅤ
Prof. Ulpiano: I start training bjj back 1998 with a childhood friend " Erick Wanderley " that was the # 1 competitor in my city under Prof. Draculino, Gracie Barra team
ㅤ
GB:  You own a Gracie Barra school at GB Westchase, Houston, Texas. Was it always a dream of yours to own a Jiu-Jitsu school? What are the satisfactions in leading a group of students and running a GB school?
ㅤ
 Prof. Ulpiano:  Yes, was always a dream to have my school, so the 1st school was Gracie Barra Santa Ana in California. Actually the 1st franchises from Gracie Barra,  lead a Gracie Barra West Chase. It's lots of work but I'm really proud and happy with what I accomplished.
ㅤ
GB: What are the challenges of balancing running a busy GB school and leading a strong competition team?
ㅤ
Prof. Ulpiano:  It's hard to find the balance and takes years, take lots of my time but I love it!
ㅤ
GB: What is your philosophy of Jiu-Jitsu/training/competition that you try to share with your students?
ㅤ
Prof. Ulpiano: My philosophy it's #1 be loyal to your team and training partners. Also, what I try to share with them is if they believe in themselves selves then can reach every goal they want.
ㅤ
GB: At the time of this interview, the world and Jiu-Jitsu schools have been deeply affected by the pandemic. What lessons learned from Jiu-Jitsu have you used to deal with the difficulties of the pandemic?
ㅤ
Prof. Ulpiano:  It has been a challenging time but we always find a way to overcome obstacles. Along with the school, we have the virtual world and have strong boundaries with the team it's very important.
ㅤ
GB: What is your vision for your Gracie Barra school in the future?
ㅤ
Prof. Ulpiano:  The sky is the limit!
ㅤ
GB: What goals do you see for both yourself and your GB school and students?
ㅤ
Prof. Ulpiano: I'm planning to open another large location in Houston soon, close to my 1st school to be able to align both schools and run a strong program. The idea was open in 2020, but since this pandemic changes a lot, we will target for 2021
ㅤ
GB: Would you like to give a shout out to any sponsors, mentors, or training partners?
ㅤ
Prof. Ulpiano: I would like to give thanks first to God that gives Strength. Also, my wife and my kid that without her nothing would be possible. Also to my students and my staff that always take care of everything.
ㅤ
See also on GB: Fitness for Jiu-jistu
ㅤ
Credits: Mark Mullen
Gracie Barra Black belt based in Asia