4 People You Meet in Gracie Barra
I have always been a fan of Mitch Albom. From his novels "Tuesdays With Morrie," and "For One More Day," I have grown to love literature. In turn his novels inspired me to continue writing. My journey with BJJ all starts with the right people. I believe that success in any field of endeavor, growth, and learning, all start with the right people. My semi-successful life in BJJ has been fueled by the right people that I have met in Jiu-Jitsu. And I would like to acknowledge these people and share with you the stuff that I learned from them.

We get inspiration from those around us. In BJJ, these are the ones that we meet on our journey to personal growth.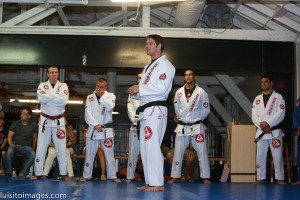 I would like to comment that one of the healthiest clubs I have ever been with is with Gracie Barra. It's a very tightly-knit community of champions, beginners, creative individuals, and leaders. It's inspiring to follow each and every one who is a member of Gracie Barra. Talking to them is a great experience. Working for them is even better!
The Inspired
The inspired is that BJJ black belt that will inspire you to push yourself. Not by sheer force or showing of direction. He does this by telling you about his own journey. He will not say, "Yes. You can do it." But through his stories alone, you will come to realize that you can achieve what he has. He continuously lets everybody know how happy he is about BJJ. He pushes everyone to be better than they are and he does this by sheer actions alone. He draws his inspiration from around him and channels it through sharing and speaking of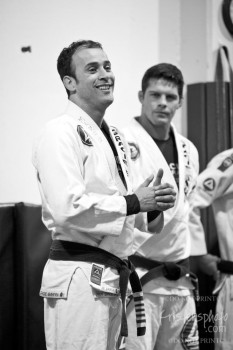 good will and how the art of BJJ changed him!
The Conqueror
This is someone that you will look up to. He has conquered almost the entire circuit. He trains constantly and he trains a lot! He is unbridled in his passion for learning! Regardless of rank and degree, he pushes himself. He is that guy who will not quit rolling even if others are out. He's the one who you see in the news having his hands raised. Grappling with conquerors gives the word "challenge" a whole new meaning! They are the ones to look up to. They are the ones who will give it to you straight how they rose up the ranks of Jiu-Jitsu artists and tell you exactly how to get there.
The Mentor
The mentor is the one always willing to give a helpi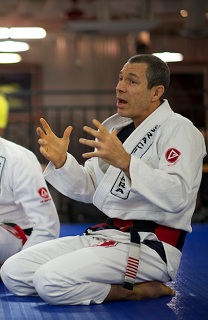 ng hand. Even at his expense.  Yes. There are still selfless individuals in the world. And surprisingly, they lurk in BJJ gyms. More often than not, they are coaches. But of course, there are those always willing to extend a helping hand and give some advice about how to become a better grappler. They are fun to talk to. Their eyes gleam with sense and experience. They can see things differently. They speak in BJJ metaphors. The mentor is the first one to celebrate your own success. They treat your success as theirs as well!
The Hands
Not to be mistaken, I would like to acknowledge the keepers. These are individuals and members of any BJJ club that work behind the curtains. They are the ones who will assist you in your growth by providing you with what you need. They are the ones at the sign-up tables of each competition. They are those who keep the websites running. They are the ones you would not mistake for being passionate about BJJ. They usually enjoy being part of the organizing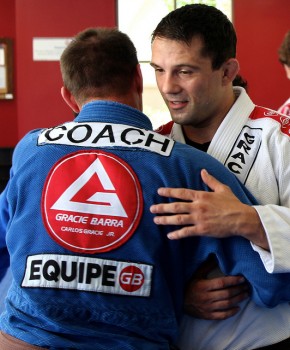 committee for BJJ events. They are the fun people who finds satisfaction in seeing others enjoy what they came up with!
=)
These are the people I've met so far. They differ from one gym to another. But I guess if you don't have these dudes around, you are missing out on a lot! =)
Nilo Valle Chinilla