Motivational Tools Every Athlete Should Have
Motivation here. Motivation there! Everywhere, you see motivational quotes, posters, quips and what-have-yous. There is only so much that motivational material can do to our lives unless we really take action. Motivation and inspiration only comprise 2% of success. The rest is up to you. And improving your BJJ game is and will always be a challenge. As with like any upstart company, getting the ball rolling and gaining momentum is always a hardest part.

Wait! Here is the follow up question: where will the remaining 98% come from? The answer is through action. Action is putting our thoughts, ideas, energy, and (of course) motivation into action. The biggest challenge today is there is not much premium being put into action. Or more so, tracking our progress. But to call ourselves into action, we will need to know where we at and where we should be!
Your Progress Chart
Writing things down and keeping a record is a good way to track your progress. However, flipping through a notebook (or even picking it up) can be a bore. So dear readers, I would suggest a pin-up chart instead. Creating a chart to fill out with your training progress is useful for those who prefer seeing constant reminders of their progress. Here is a sample that I have been using in my training. you can also use this in line with Gracie Barra's Weekly Training Plan!
The Challenge: keeping track and sticking with your progress plan.
| | | | | | |
| --- | --- | --- | --- | --- | --- |
| Week # | Sessions Attended | Weight Loss / Gained | Spar Sessions done (in minutes) | Subs and Guard | Current Belt Rank |
| 40 | 4 | 2 lbs | 20 | RNC | Yellow |
| 41 | 4 | None | 40 | RNC | Same |
|   |   |   |   |   |   |
|   |   |   |   |   |   |
|   |   |   |   |   |   |
|   |   |   |   |   |   |
|   |   |   |   |   |   |
I suggest you put this anywhere in your room that is easily seen. The purpose is to track your progress. Always keep a marker handy, though.
A contact list of BJJ enthusiasts / Pros / Trainer / Coaches / Black Belts
Expanding your network of BJJ contacts is useful. The perks? Aside from meeting possible long-term friends, having a training buddy while going on an out-of-town trip. It's actually easy to make BJJ friends. Just log into Facebook and you will see tons of BJJ groups (even outside of Gracie Barra). It's easy to initiate contact. But connecting is the real challenge.
The challenge: trying to connect and staying connected. A list of people whom you can ask advice on techniques can be quite helpful. Connecting with people is an art. It's like BJJ. More on this one in future articles.
The Tournament Schedule Calendar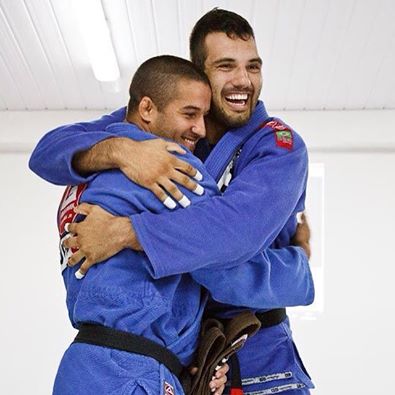 Pretty useful. However, there are things to remember about tournaments: they require a substantial amount of training, and can put a dent in your savings. The solution is planning ahead. That is, simply setting out a marker date for the tournament, then training within the prescribed weeks from it, the plan to make weight (if planning  to compete in a lower weight class). Mark the date of the tournament. A suggestion is to pay the entry as soon as possible. It will keep you from procrastinating in your training (because you already have made payments), and often, some tournaments offer discounts for paying early.
The BJJ training partner
A training partner can be a tool for motivation (or demotivation). With this being said, choosing the right training partner is a good way to progress in the game. Ideally he/she should be someone of the same weight class, (or higher) and of the same level. It can be a quid pro quo relationship where you also remind your training buddy of training, and he/she does the same for you! =)
The Training App / Books
Let's go mobile. Gracie Barra's mobile training app made it to the top 10 most popular athletic apps in iTunes. Here's the reason: it's just so good. The production value of the videos in the app is just astonishing. Shot in full HD, the professors share insights and techniques! Don't miss it out!
While you are at it, go and grab some BJJ books out there. Get some reading time going. You'll be glad you did.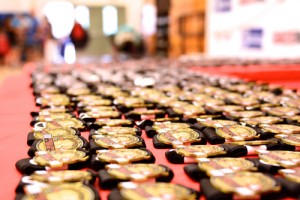 The Trophy / Medal Case
No. We are not going hedonistic by adding the pleasure of seeing medals and accolades. However, seeing your achievements is something that you can use to keep or boost your motivation. If it's empty, then it's about time to put something in it. There are lots of medals to go around, but it takes a lot to go and get one.
You are the cornerstone of your motivation. You make things happen. You are the one who puts on the martial garb and strives for excellence. You are your own motivation!
BJJ for Everyone!