The Magic of Visualization
Have you ever heard of The Secret? No. We are not going to talk about how the law of attraction will work on your BJJ. Or how the universe will conspire to achieve what you desire. Well sort of. We are going to put a little twist on the new age belief of attracting what we want, and in a way apply it to our art that is BJJ.

Let us look at our two athletes who is really into BJJ. The two are identical in skill level, for they have been trained by the same black belt / professor. Now, athlete A has done all that is expected from anyone who does jiu jitsu. He trains. He rolls. But at the end of each training session, he drops everything and forgets about the path he takes.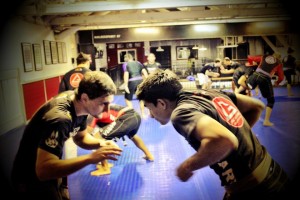 Athlete B is quite different. You see, he takes the art to a whole new level. He has taken his art to a different level. He trains, rolls, and adds a little spiritual twist to his game. He visualizes. As he visualizes, he sees himself training really hard, and in his mind's eye it is his hand being raised in each competition. He goes into a deep meditative state to expand his mind and raise the level of his game.
Now, many may reject (and debunk) the idea of visualization. Well, there is a science to it. The brain actually can learn and experience without the presence of the physical. Science has proven that all experiences happen in the brain. In some extreme cases, the brain can create experience that have never even happened, such as with hallucinations, etc.
Now, tapping the power of the brain to create experience and learning, we come to the topic of visualization. The power of visualization is undeniable. Great athletes have used it to great success. For the mind to experience winning and in-mind training can boost any BJJ artists' potential.
Tips on visualization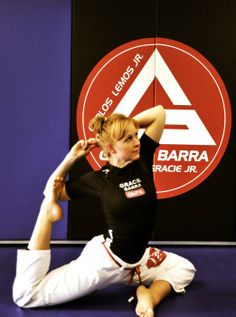 1. Find a calm spot to do your visualization. This can be your room, or the bathtub or anywhere! The idea is to be in a spot where you feel most comfortable!
2. Breathe slowly. Breathe in slowly from your nostrils, breathe out to your mouth.
3. In your mind's eye, imagine a calm serene surrounding. It can be anywhere. Stick to that image.
4. Now, comes the fun part. Imagine positive memories of training on the mats. Visualize and remember the laughter and the fun! Then slowly shift to really training hard. Imagine that arm bar! That mounting position that you seem not to master. Imagine those happening. And you are the one successfully pulling it off. Remember the mistakes and imagine correcting them!
5. Visualize feeling fulfilled after two hours of training. Visualize that you have learned a lot in that session! Visualize the energy and the new-found potential of you!
6. Make a commitment to yourself. Affirm what you have seen. Write it down and repeat it. On my wall, I have these words written: "I have chosen the path that enables me to achieve beyond my potential. To stretch my potential and strain it. I will not just learn Jiu Jitsu. I am going to live it. Limitation is only as far as my mind can conceive it. Therefore, I recognize no limits."