Gracie Barra wins 2012 Europeans in Portugal!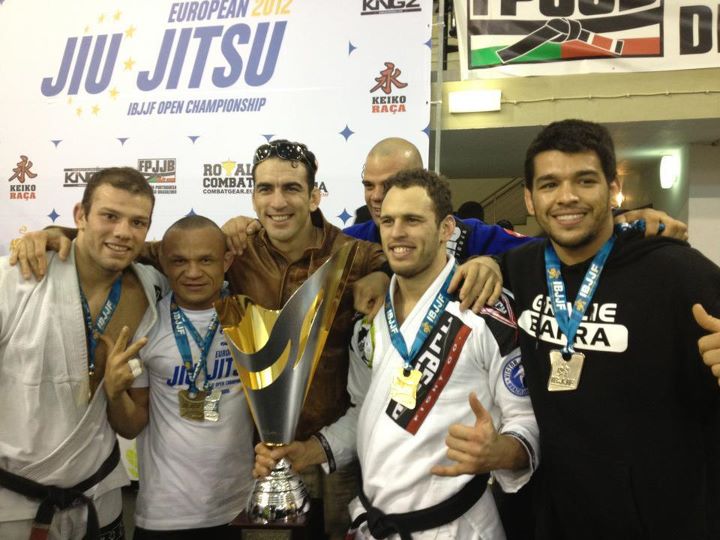 Congratulations, GB Team!
Now all of us are BJJ European Champions, after winning the Adult Championship among schools, last Sunday in Lisbon, Portugal.
GB scored 71 points, nine points ahead of the school in second place, according to IBJJF official ranking.
The formidable scoring in the adult division was not an accident – GB was second in the Novice division, second in Masters & Seniors and second in Juvenile.
Professors Victor Estima (GB UK) and Rodrigo "Pimpolho" Fajardo (GB Curitiba), champions in black belt adult division, were two of the most applauded athletes during the four days of championship.
"Now we're planning to go even stronger for the Pan-Ams", celebrated Professor Marcio Feitosa.