A Look Through My Lens: Gracie Barra at the 2015 Pan Ams
♫ Uh é Gracie Barra Aha Uhu… Uh é Gracie Barra Aha Uhu…! ♫
The competition went on from March 12th-15th in Irvine California. During that time the red shield was out in force. Like in many Jiu-Jitsu tournaments Gracie Barra was well represented. Many Gracie Barra competitors from all over the world came to participate in one of the largest jiu-jitsu competitions of the year. Overall Gracie Barra won 3 of the 5 team trophies awarded during the event.
Coaching gets very intense. Coaches will not only provide direction for you on the mat but will fight tooth and nail to make sure referees don't make mistakes. Professor Zé Radiola, having also led the Gracie Barra Pan Am training camp showed great enthusiasm for every Gracie Barra competitor on the mat. At one point IBJJF officials actually came over to calm him down! BOA Professor!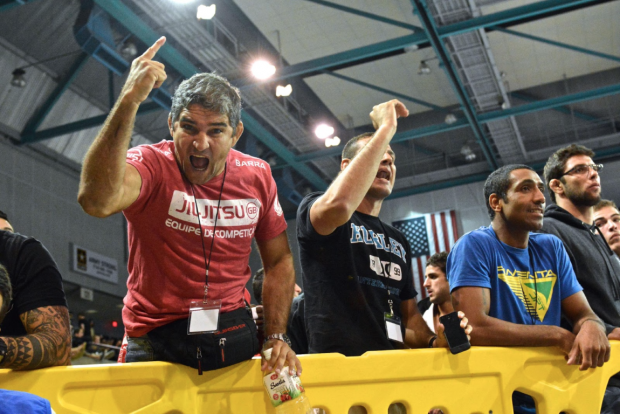 AJ Agazarm did very well taking 2nd place in the lightweight division. He shows a lot of heart when he competes and utilizes his wrestling experience to his advantage. His single leg shots are lightning fast. Paired with excellent agility, AJ is a tough fight for anyone on the opposite side of the mat.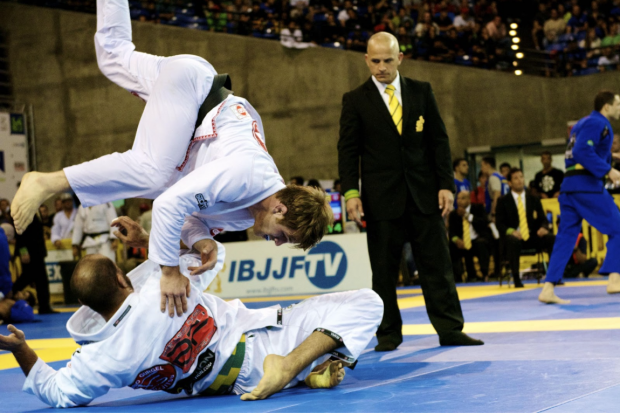 Another active competitor, Otavio Sousa placed 2nd in the Middleweight division. He fought several matches, some very close. He showed some great passes and textbook jiu-jitsu this past weekend.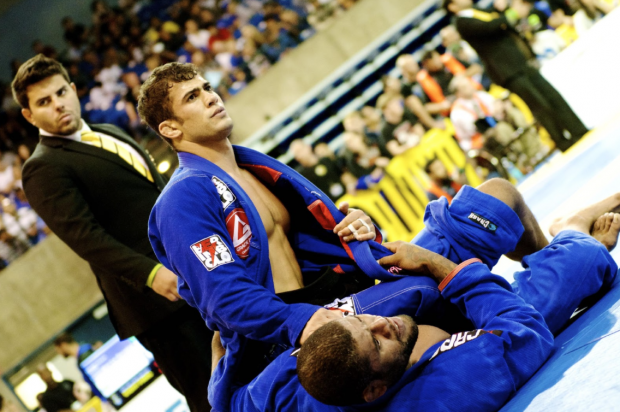 In probably my favorite match of the tournament, Lucas Rocha was able to pull through with a last min comeback victory. Fighting out of his weight class, Rocha was able to score the necessary points to gain the win and advance.  He also showcased some awesome techniques throughout the tournament making him a fun competitor to watch. He ended up taking 2nd in the Black Belt Heavy division.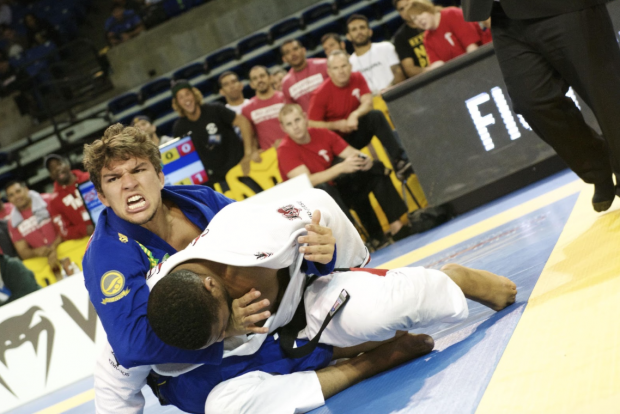 Victor Estima from Gracie Barra Nottingham was on the mats during the Pans. He fought very well which included a fantastic debut where he finished the fight in 30 seconds.  He went on to place 3rd in the Middleweight bracket.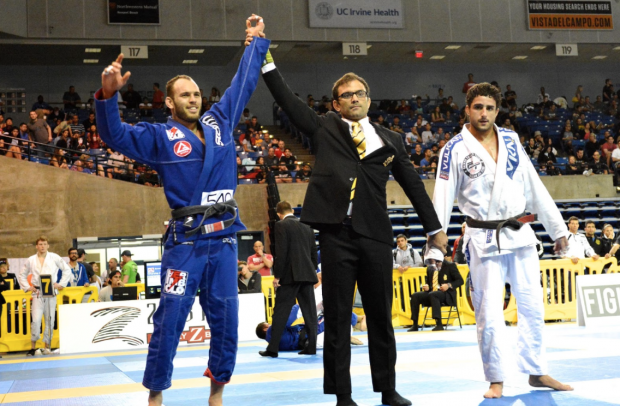 Professora Ana Laura Cordeiro fought and won gold in the Medium Heavy division. Submitting her opponent and adding another win to her ever-growing list of victories!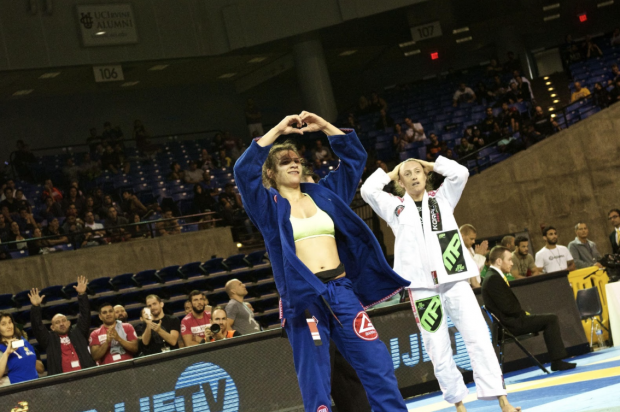 The Gracie Barra family and the red shield was greatly represented this past weekend. Having won 3 of 5 team trophies from the competition, and many of its competitors showing their talents. Next stop…the worlds!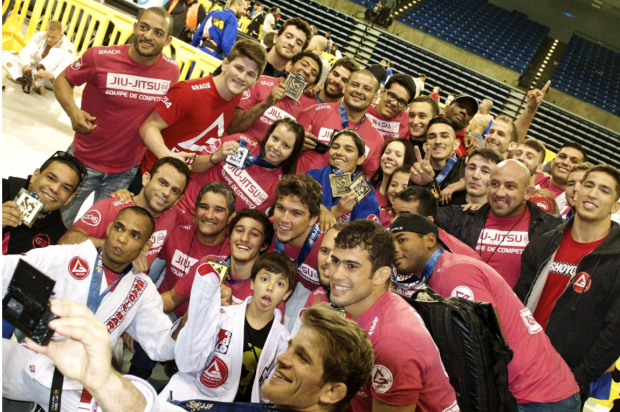 Patrick J. Flores
Gracie Barra Chino
Instagram: @bjjfotos
♫ Uh é Gracie Barra Aha Uhu… Uh é Gracie Barra Aha Uhu…! ♫
A special thanks for all GB Instructors, coaches, professors and warriors who are working hard to make it happen. Congratulations on behalf on Master Carlos Gracie Jr. and the GB Family around the world. 
GRACIE BARRA TEAM