Introducing GB2 Takedown by Henrique Machado
LEARN DIRECTLY FROM ONE OF THE GREATEST
TAKEDOWN SPECIALISTS FOR JIU-JITSU.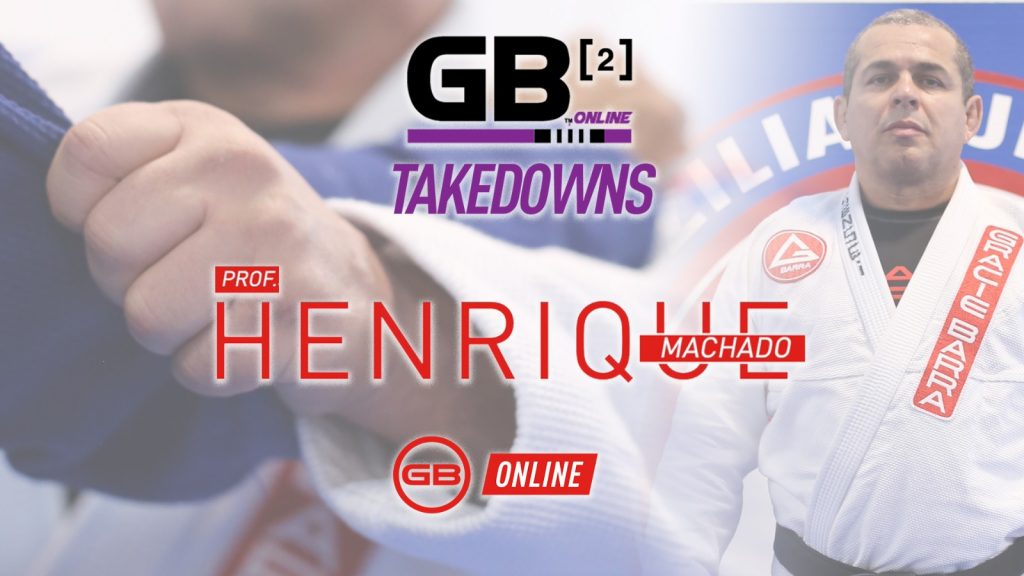 Last week we shared a series of videos with GB Professors Marcio Feitosa, Carlos Lemos and Flavio Almeida talking about GB Online's new program, GB2 Takedowns by Henrique Machado. In the videos, the professors talk about diverse topics such as the teaching style of Master Carlos Gracie Jr., the importance of training takedowns, the background of Professor Henrique Machado and much more.
If you haven't watched the videos, click here.
Now let's get the news for the week…
Today we are opening early enrollment for GB2 Takedowns – By Henrique Machado and If you enroll during this week, you will receive a $30 dollar discount off the regular course price.
If you enroll in the course during this week you will receive:
$30 off the regular course enrollment price
Access to the 16-week 32 technique GB2 takedown curriculum, recorded with world-class takedown specialist Professor Henrique Machado.
Access to 3 mini-courses recorded with Professors Flavio Almeida and Kaliffa Oliveira on safety and grips.

Supercharge your Takedown game with GB2 Takedowns by Henrique Machado.
Enroll today, receive the 24-hour early enrollment discount, and make the most of this fantastic tool to improve your Jiu-Jitsu
ps: The GB2 Takedowns Program will be available for access on January 20th.